Resolution Momentum: 5 Ways to Organize Your Home
2020 is big! No matter where you stand in the debate on when the decade begins there is a whole lot happening already this year. January alone seemed to last forever! Every new year brings the opportunity for looking at your habits, your life, and your home with new eyes. There's no reason to buy into the cynicism of resolution nay-sayers. It is absolutely possible to make positive changes, whether it's January or any other month. If you've lost some momentum on your organization resolutions, don't despair. Follow these simple steps to get closer to your goals today.
1. Make it Manageable
The easiest way to give up on a goal is to believe it will never be accomplished. Of course, that doesn't mean stop pursuing big goals! Instead, take a moment between committing to your goal and starting your hustle to break that big goal down.
The huge, gigantic, MONUMENTAL goal of "organize my home" can be broken down not only by which room first but also by when. You don't even need to commit to being done this year! Commit to one small step at a time while keeping your big goal in mind and you will feel accomplished after each baby step along the way. These little wins will help keep you on track.
To help make your progress obvious and easier to celebrate, break down what needs to be done by room. Remember, there's no rule saying you have to exhaust yourself trying to finish a room all in one day. Go section by section, with a goal of making each small part visibly clean and organized. Because you can see it you'll be reminded that progress is being made and you won't be tempted to give up.
2. Know Thy Space
Try to see through the sales pitch when you're shopping. Even a product that works excellently might not make sense in your space. I just moved, and in my kitchen transition, I've found that even the organizers that were the most useful before just don't translate to the needs of my new space. They're hanging out on top of the fridge until I figure out how to use them for a whole new purpose.
By the same token, there might be an organizing solution you haven't heard of yet and have never owned that could make your space more functional. Consider your space, the storage you have available and how much of it is accessible to the prep or cooking spaces you use the most. Test new locations which might prove to be better for functional organization. For instance, our Three-Tier Tilt-Down Spice Drawer sits in a cabinet instead of on the counter, which allows even shorter cooks to access shelf space that may not have been usable without it.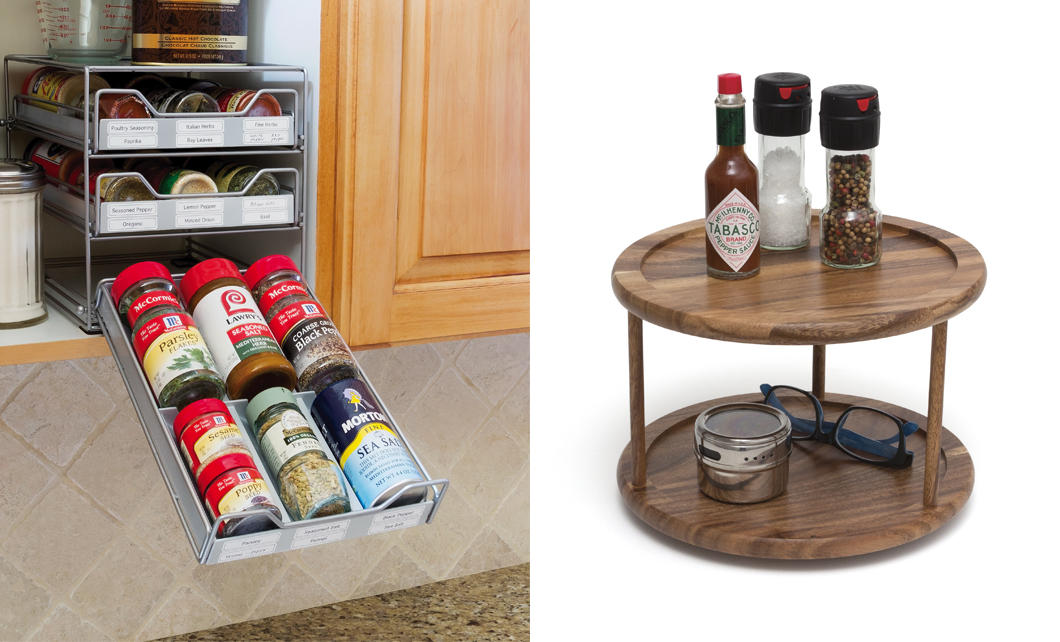 If your cabinets are full but you have counter or shelf space available, a lazy susan for spice storage or for the cooking oils you turn to most might be exactly what you need. If you have the height clearance for it, our Acacia 2-Tier Turntable is a very popular solution. How do you use your kitchen island, if you have one? This is a spot in many kitchens whose vertical storage space is overlooked. If you're going for a more minimalist look but need a way to pull together the space and organize your curated items, a tray is exactly what you need. Our rustic, bark edged trays and servers are perfect for adding a natural element to your space. This is especially helpful if you have many hard angles in your space. This Acacia & Bark Footed Server is great for helping you stay organized and works great for charcuterie too!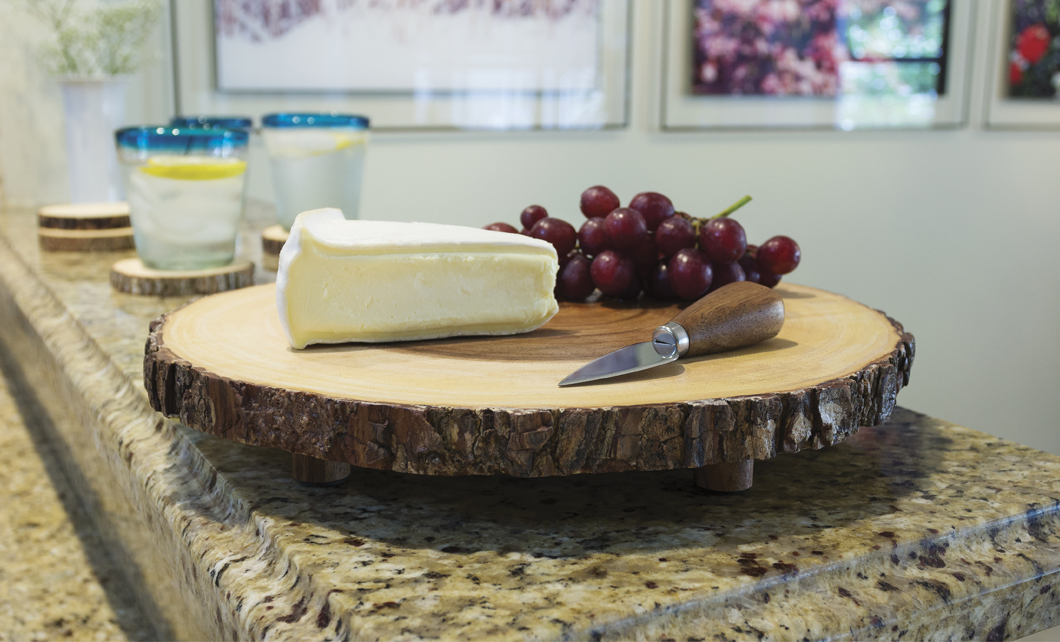 What if you don't know what space you'll be in because you move frequently or have short-term moving plans? The best way to remain flexible is to use modular organizers, like our Bamboo Organizer Boxes. Especially because they work well anywhere from kitchen drawers to your home office. Investing in products that adapt to fit many spaces is great even if you aren't moving. It's inevitable that the home decor bug will bite again and you'll want to refresh your look. Choosing pieces that have the opportunity to look great in lots of rooms will give you the freedom to remix without the starting-over price tag.
3. Plan for How You Live (and how you want to live!)
Speaking of the home decor bug...we love being on trend, but maybe you will never use the mason jars hanging from the bottom of that shelf. Organize with what you love in mind. Don't devote precious counter space to a coffee bar if you don't drink coffee every day, even if your favorite Instagram influencer posts pictures of her gorgeous #butfirstcoffee bar every single day. If you don't have small pieces of things to store in your kitchen, step away from the hot glue gun and use those Mason jars instead for yummy salads.
If you're reading this in January, you might have resolutions other than organizing on your list on your mind as well. While organizing, plan for making these new habits part of your routine. Do you want to start drinking a healthy green drink or smoothie every morning but still store your blender on the highest shelf? Now's the time! Bring that blender down and make it the centerpiece of your counter. These Rolling Appliance Platforms let you easily bring your blender or other appliance from the back of the counter to the front for extra easy use. Leave it plugged in, even! When you're organizing your freezer, plan for leaving the smoothie ingredients up front. Make your own pre-measured smoothie freezer bags while you're at it and you've just set yourself up for resolution success!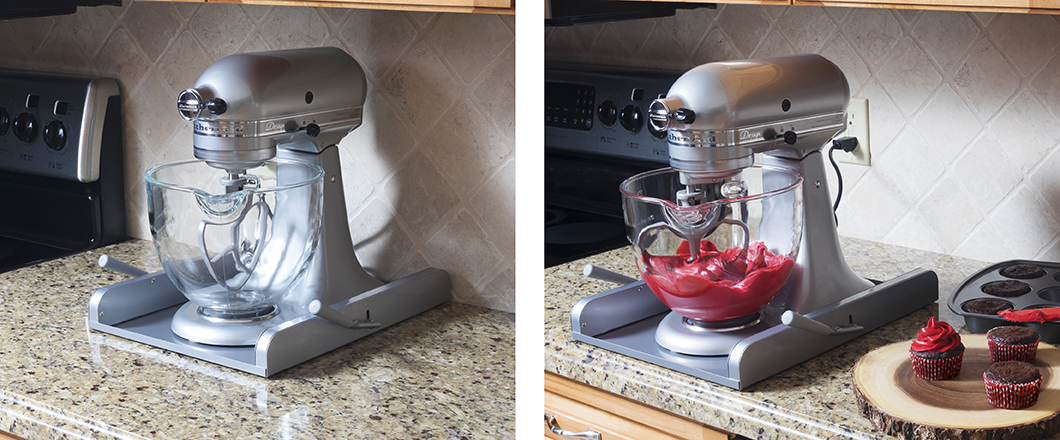 4. Give Everything in Your Home A Home
Everything in your home should have it's own spot to live. It's easier said than done, especially when you're transforming the chaos of a "junk" drawer into order. Don't plan to have a drawer full of "junk" at all and instead organize the things you do need to keep in a way that will keep even the smallest necessities corralled. The secret to doing this successfully is having a way to customize the sizes of compartments you need. For example, paperclips are small, keep them in a small compartment. Anything too big and it will take up more space than it needs to and revert to looking junky. The low height of our Bamboo Adjustable Drawer Organizer makes it a sure fit.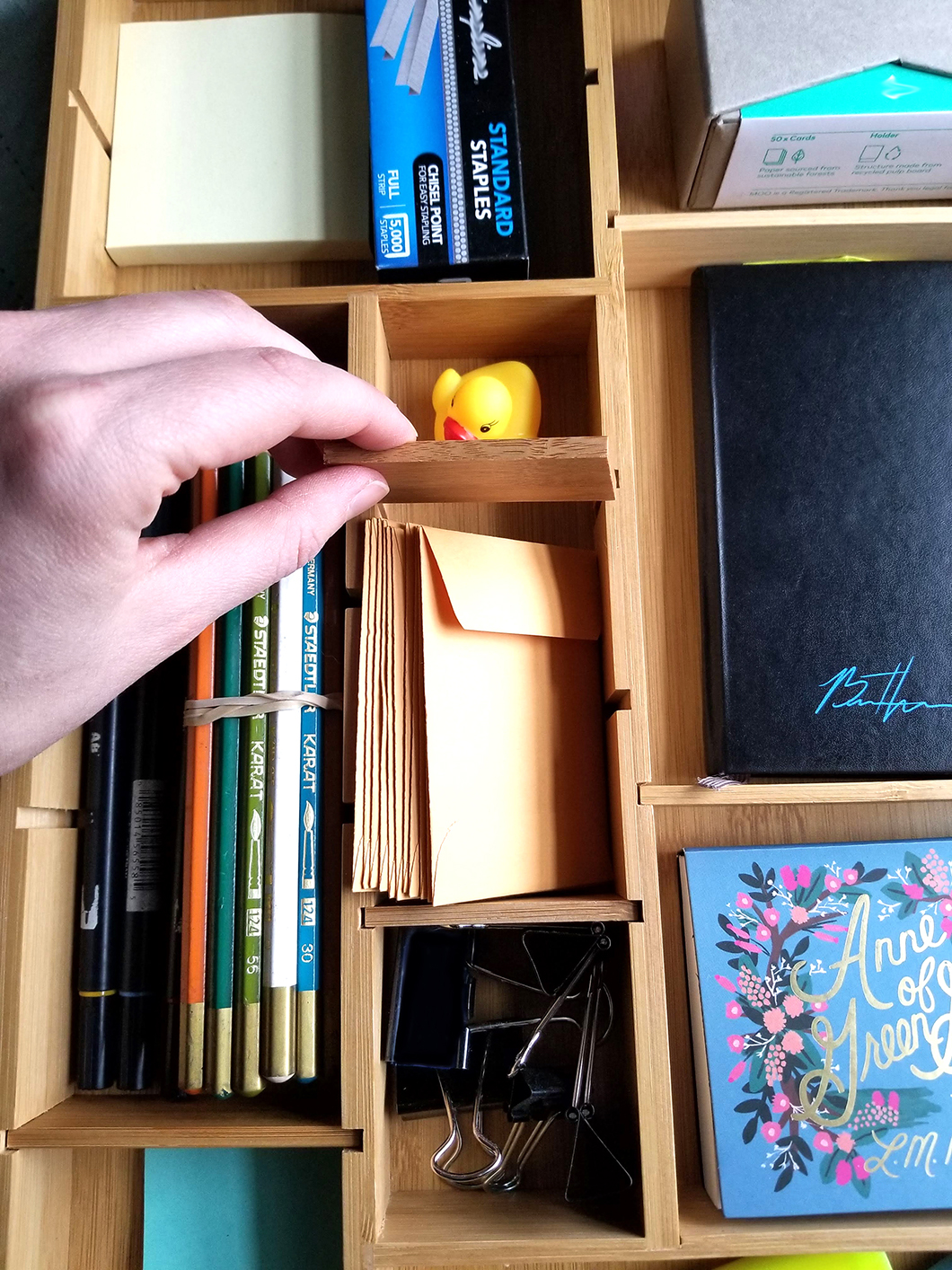 This involves the perhaps more uncomfortable side of organizing - the need to get rid of things. The tricky thing is, not everything you currently own deserves a home in your home. This process can be emotional and daunting. It goes without saying if you've tried it yourself or seen even one episode of Tidying Up With Marie Kondo on Netflix. If you need help with this aspect and can't deal with the emotions-centric KonMari approach right at this moment, I suggest making yourself a "Time Capsule."
5. Use the Time Capsule Method
To make a time capsule, put everything that you haven't used recently (excluding seasonal items) in boxes and stash them under a bed or in the attic. Skip ahead exactly 6 months in the family calendar, whether it's hanging in the kitchen or in the cloud, and write "Time Capsule Decision Day: Donate or Keep?."
If you find that you had to take out the box and fish something out in those six months, you get to keep that item. More often than not, you'll find that you didn't touch the box at all. If that's the case, it's out the door! Don't even open the lid if you don't think you can keep yourself from making rescues.
If you live in a four season climate this doesn't work well with clothes, but there are some types of clutter that it really works wonders with. You can make incredible clutter clearing progress on old toys, back of the closet items, duplicate tools, and especially the category of "unused gifts."
You're Awesome
Remember to keep taking baby steps. The endless cliches on this topic exist for a reason: You can't eat the whole apple in one bite. The journey of 10,000 miles begins with a single step. Even small amounts of progress add up! The important thing is to believe that you can do it and then follow through with even the tiniest of steps every day. If you miss a day or two, don't let it get you down - this is a very common way that people stop trying to reach their resolutions! Just pick it up again and remind yourself that there's no reason to feel bad about it. Every project unfolds in its own time. You've got this!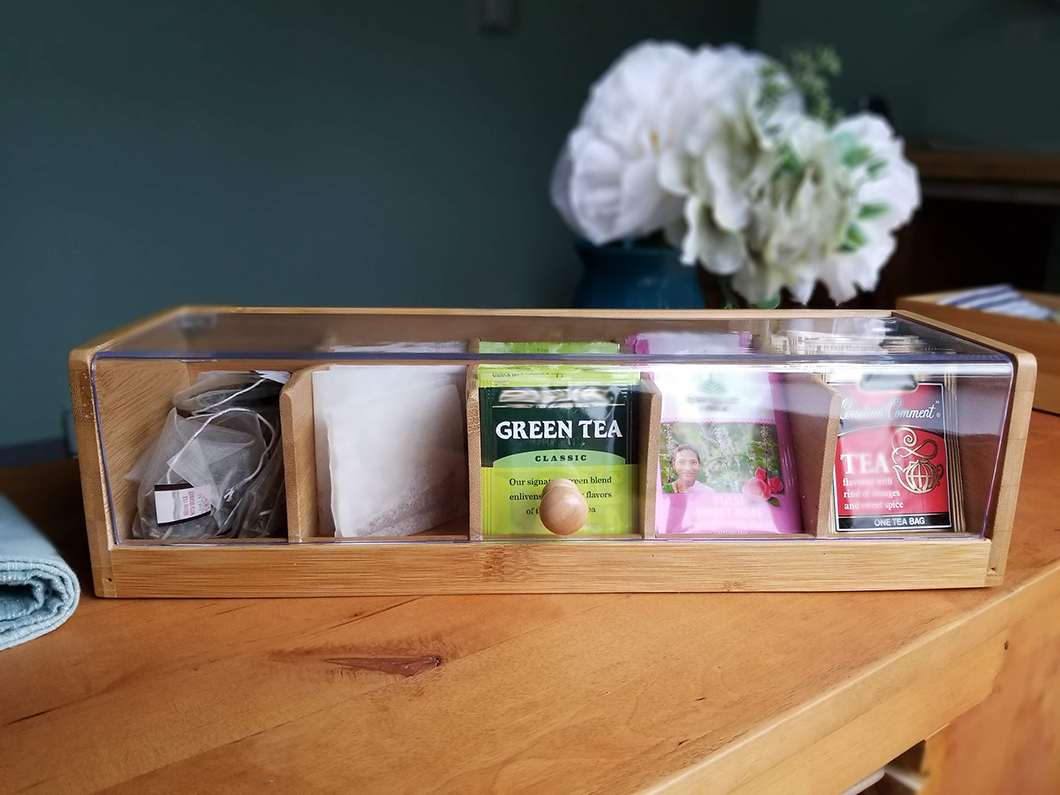 What are your organizational goals? Do you have a project already going that you can build momentum on again? Browse our Cabinet & Drawer Organization section of our website to see some inspiring favorite products of professional organizers. If you're looking for even more organizational motivation, see our previous posts on Organizing Your Workspace and Clever Solutions for Storing Your Spices.
---
---