Mason Jar on the Go: A Healthy & Nutritious Solution to Your Top New Year's Resolution
As a New Year is about to start, many people around the world will be optimistically setting themselves New Year's resolutions. Two of the top 10 common resolutions for the coming year in the U.S. are to eat healthier and lose weight.
Mason jar salads are a great way for healthy eating on the go. Simply choose your ingredients, chop them up on the Teak End Grain Cutting Board, pack in layers in a Mason jar, seal, and go! Because Mason jar salads are to- tally customizable, you can use whatever ingredients you happen to have on hand, and you never have to have the same lunch twice!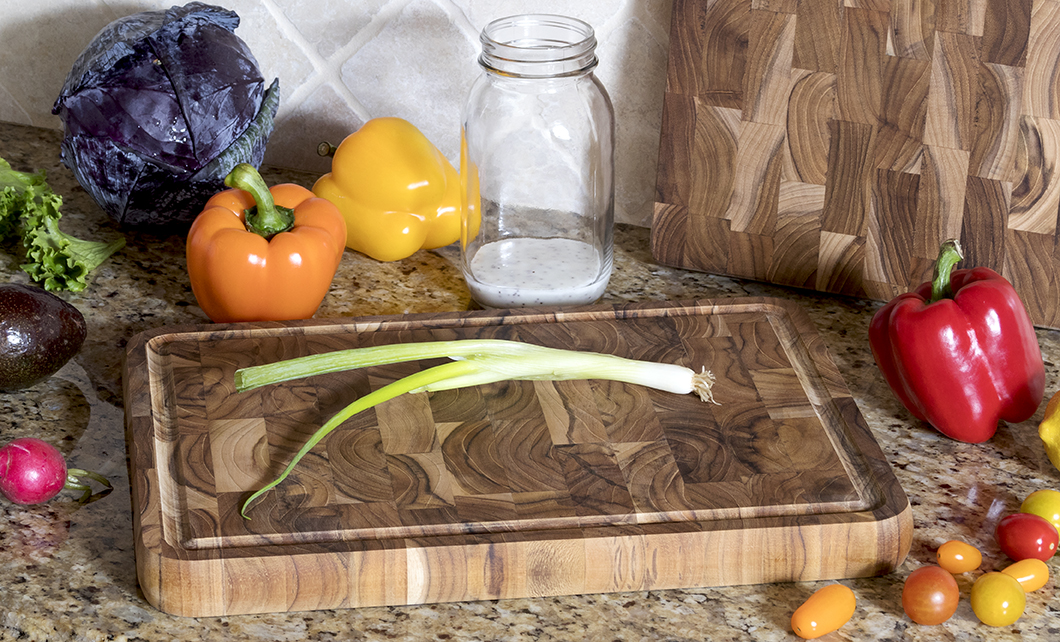 Choosing Your Salad Ingredients
The key to a successful Mason jar salad is choosing a great mix of ingredients. The right combination will ensure you not only enjoy a flavorful lunch, but feel satisfied and energized all through the day. When selecting salad-in-a-jar ingredients, choose a variety of textures, colors and flavors to keep things interesting yet easy to make like this vegetarian salad jar that includes basic ingredients such as scallions, celery, orange pepper, radishes, cucumbers, tomatoes, avocado, cabbage and lettuce.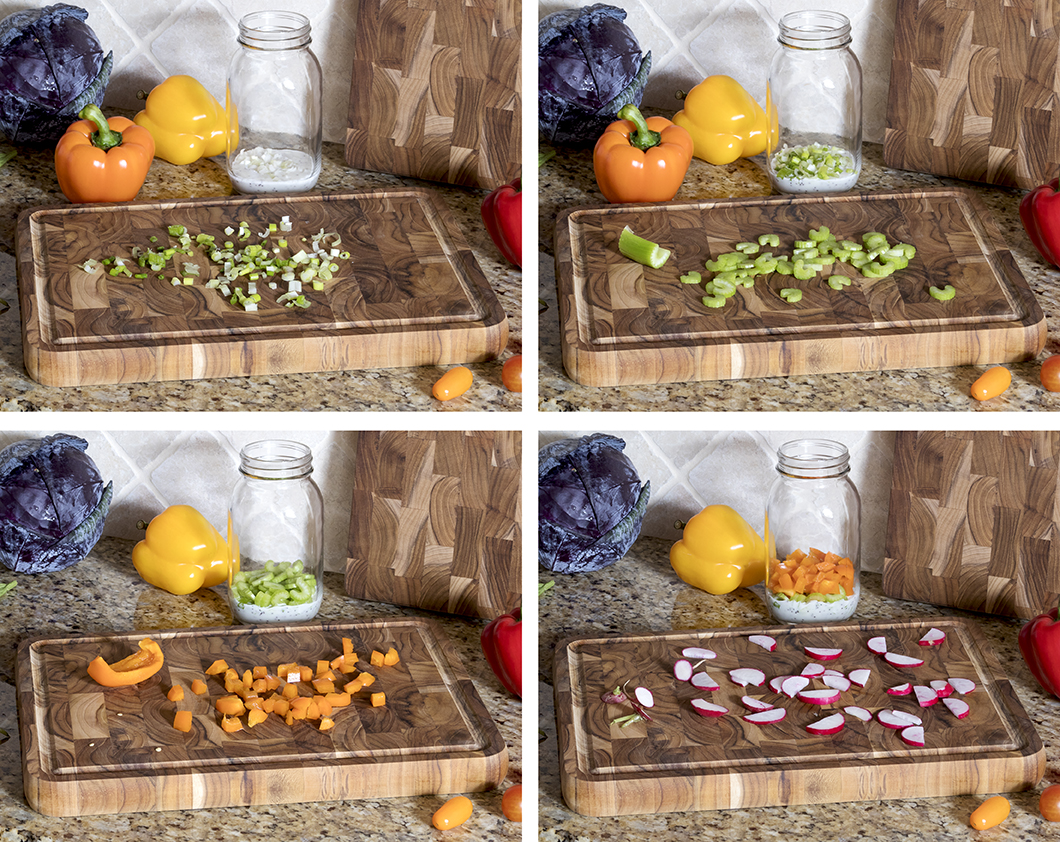 How to Layer Your Mason Jar Salad
Layering your Mason jar salad in the right order is important, so the greens do not get soggy and everything stays fresh until you are ready to dig in. Before you start layering, wash all produce thoroughly and chop everything into bite-sized pieces on your
Teak End Grain Cutting Board
. Once everything is chopped and ready to go, add a layer of your chosen dressing to the bottom of the Mason jar. Next, add any hearty ingredients that won't suffer if they get wet, like cucumbers, cabbage, tomatoes, or peppers. On top of that, add your chosen grain or protein and extras like cheese, nuts, or dried fruit. Leafy greens go last, so when you empty the Mason jar into a bowl, the greens will form the base of the salad, and the extras will go on top, followed by a coating of the dressing—perfect!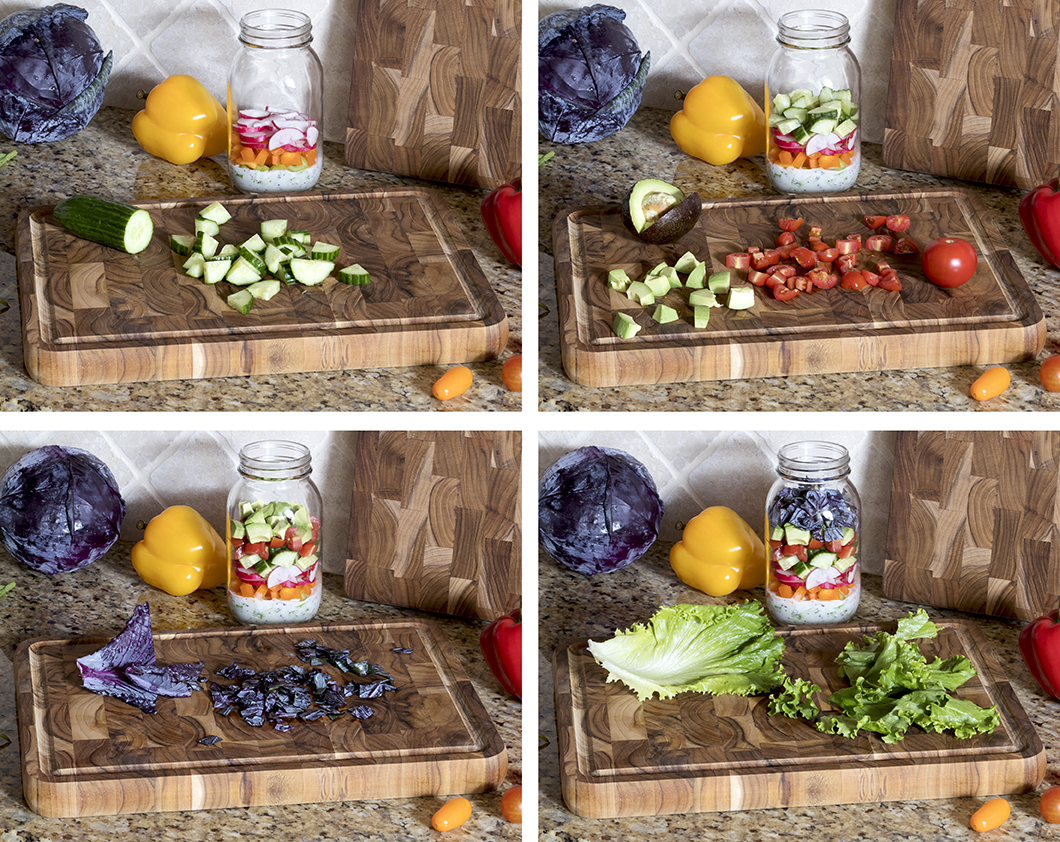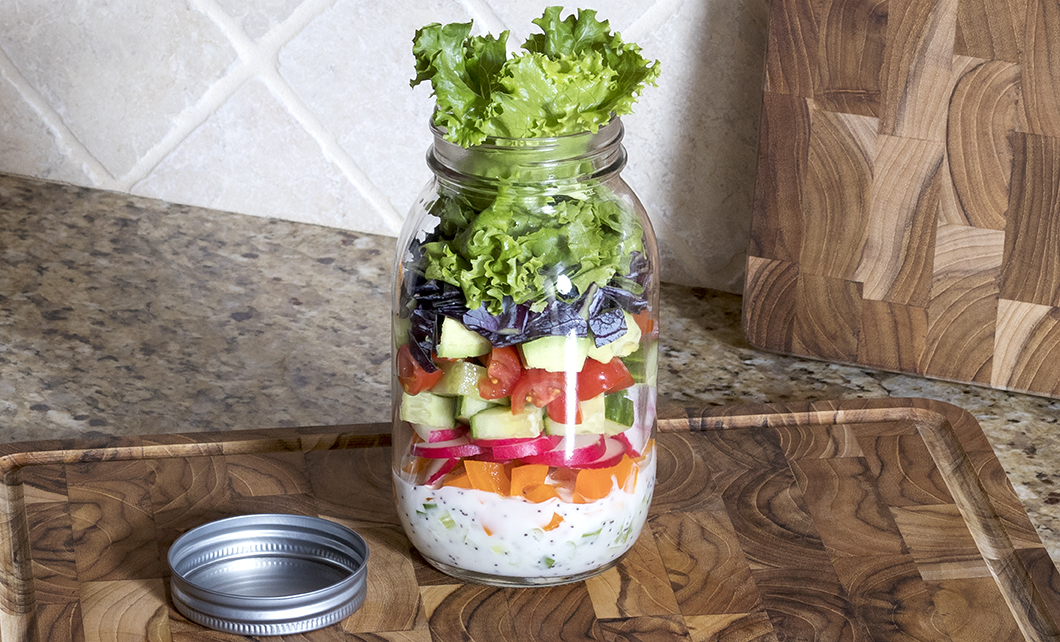 Pack Ahead for Easy, Healthy Meals!
With a little planning, you can create a full week of meals ahead of time, then just grab one out of the fridge each morning and go! Depending on the ingredients, jar salads can stay fresh for up to seven days. You can do the same with fruits and create delicious fruit salads for healthy deserts or mid-afternoon snacks. Enjoy being the envy of the lunch table!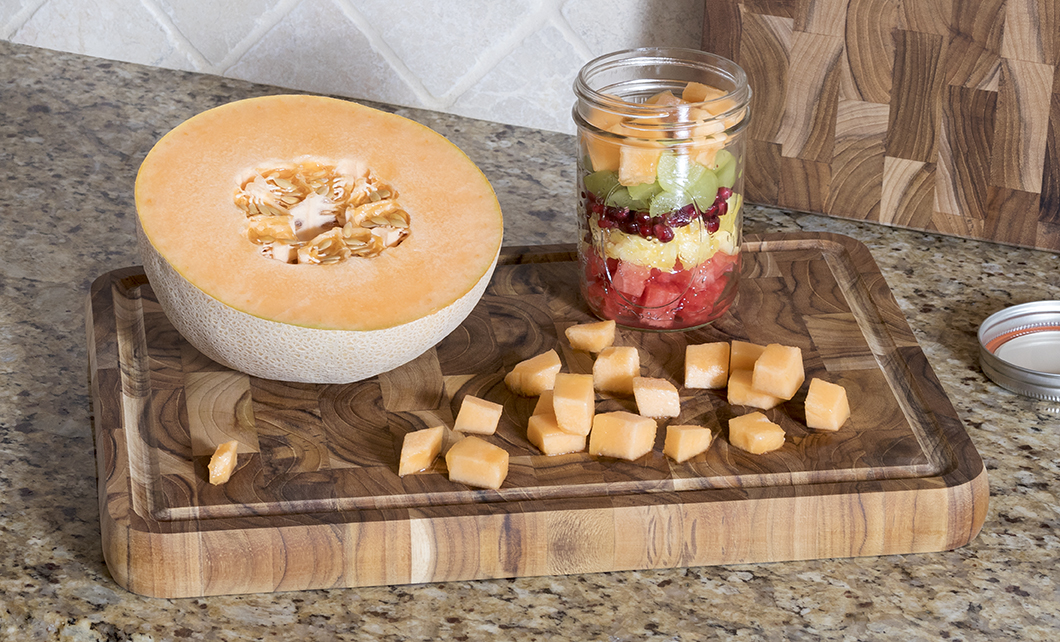 Mason jar salads will transform your sad desk salad into a colorful, delicious and healthy lunch and will motivate you to successfully achieve your New Year's top goals of being Healthy and Fit!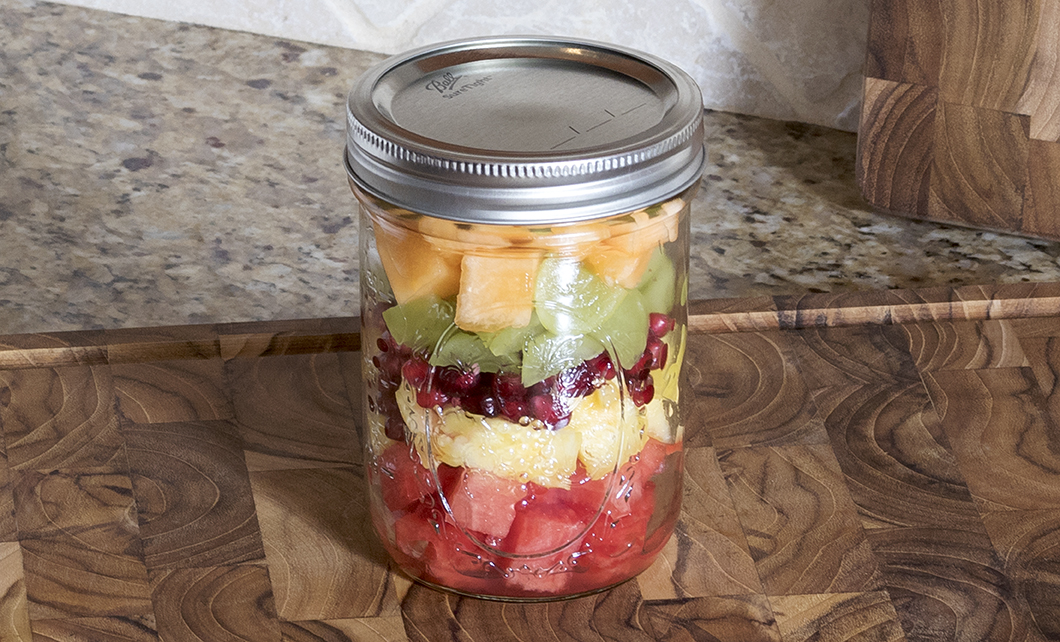 ---
---