Organizing Your Workspace
, by Lipper International
Nothing ruins your day faster than returning to a disorganized workspace in your dorm room or home office, especially when that space will act as your study, bedroom, closet, and who knows what else—all with a roommate or family! To keep your workspace simple and your days running smoothly, here's a few of our must-have organizational tools and tips to set up your workspace and keep everything in place.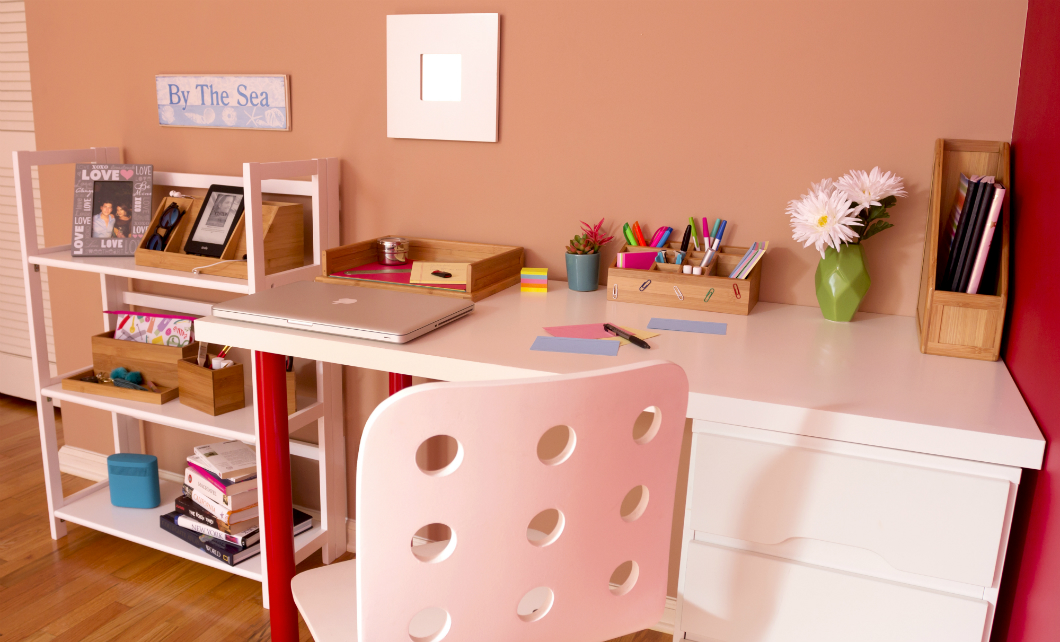 Select the Space
Everyone has different requirements—some people need total privacy and quiet, while others prefer to be close enough to keep an eye on the action. No matter what kind of space you have to work with, we can help you carve out a functional (and stylish!) spot to call your own. As long as your workspace has these essentials—a flat work surface, lighting and comfy seating —you're set!
Make Your Workspace Uniquely "You"
Create it for you, not for anyone else. Get inspiration from elsewhere, but create a space where you'll want to be.
Keep things around you that inspire you, such as books, magazines, pictures, flowers, etc.
Make it fun and colorful! Get prints or photos that really represent your goals, make you happy, or remind you of fond memories.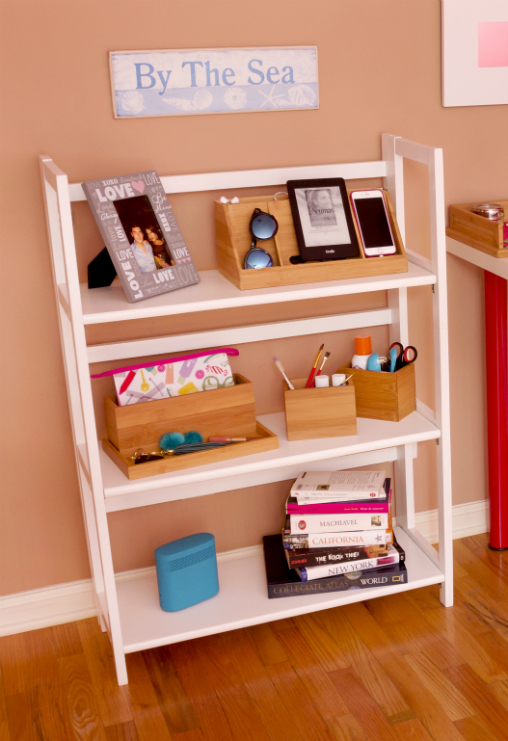 Add Shelving for the Essentials
Adding a little corner to hold all your papers, books, or homework—whether it's a shelf or just a side table—is a foolproof way to know you'll find what you need.
Decorate and organize the storage nook with the inspiration you need from books, pictures, prints, or music.
Keep essential mobile devices in place and charging without the mess of wires with a charging station.
Store the non-immediate necessities (i.e., makeup kits, keys, etc.) nearby in desktop-sized storage boxes or trays.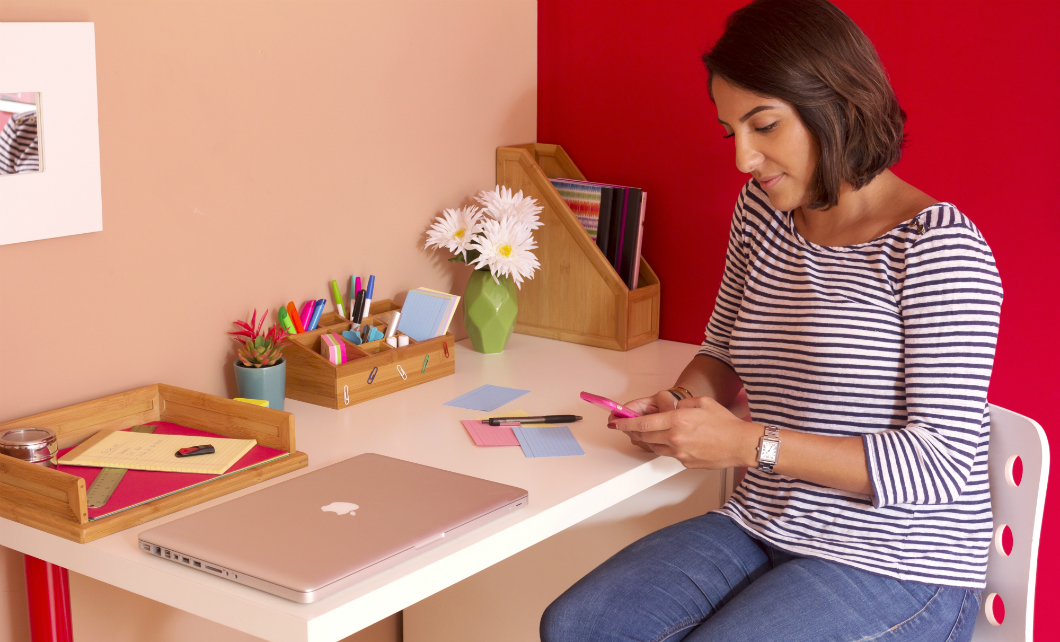 Keep Your Desk Clutter-Free
Keep your desktop as organized as possible and give yourself room to work by keeping notebooks and files tucked away in a magazine holder, pencils and sticky notes in a desktop organizer, and work-in-progress in an in-box.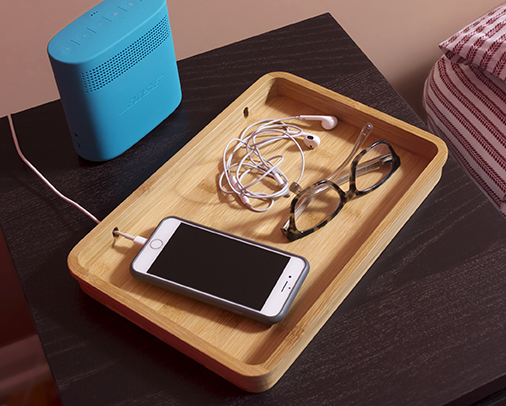 Give Important Things Their Own Place
Even if you only have a small space in which to create a work area, such as a dorm room or bedroom, that doesn't guarantee you won't mislay something important. Keep essentials close and easy to find with a bedside valet tray.
---
---