Clever Solutions for Storing Your Spices
Are you a spice hoarder? From that exotic spice you bought for one special recipe then never used again to the seasonings you use on a daily basis, spices have a way of accumulating, and if you're not careful your cabinets or drawers will soon be overflowing. With these compact spice storage solutions, you can keep your spices organized and easily accessible, while saving valuable counter and cabinet storage space.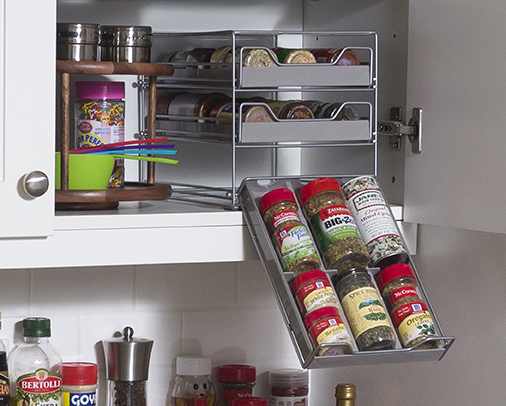 Where to Store Your Spices: Counter or Cabinet?
Deciding where to keep your spices is a personal decision that will depend on several factors, including how often you use them, how much space you want to allocate, and whether you like to have them on display or hidden away. Want flexibility? Choose a spice storage option that works equally well in a cabinet or on the counter, such as the Bamboo Expandable Step Shelf or the Three Tier Tilt Down Spice Drawer.
When to Keep and When to Toss
As a general rule, whole spices like whole nutmeg, whole allspice, and black peppercorns stay fresh for about four years. Ground spices are best used within three to four years, and dried herbs like bay leaves, basil, parsley, and oregano keep for one to three years. Have old vanilla extract or salt? No worries—those will stay good forever.
To keep spices fresh as long as possible, store them in airtight containers in a dry, dark place away from sunlight and heat sources. Not sure how old a spice is? Spices don't really go bad, but they do lose their flavor and potency. To check for freshness, put a little in your hand and check for color and aroma—the color should be vibrant and the smell should be strong; if either have faded, the spice should be replaced.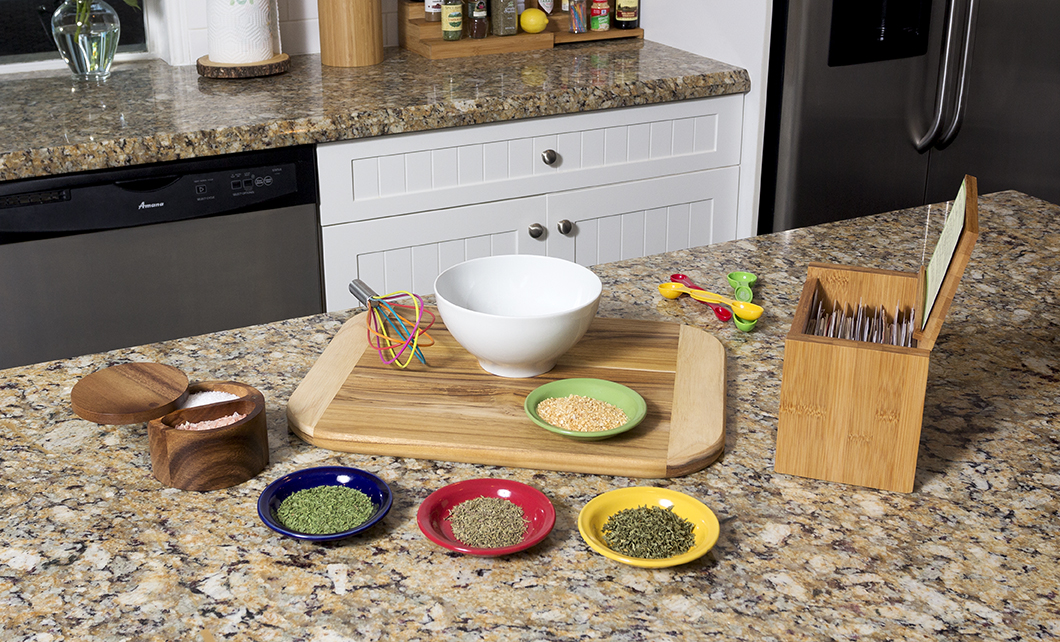 Spice Up Your Spice Presentation
Now that your spices are fresh and organized, think about how you can make them shine in your kitchen. Look at the other elements in your kitchen and create a storage solution that complements your existing decor.
Does your kitchen have a lot of natural wood elements, like the Bamboo Tool Holder pictured in the top photo? Opt for a spice rack in bamboo to match. Does your kitchen have a sleek, modern look with lots of stainless steel? A spice holder with a silver finish will fit right in.
Most spices come in easy-to-use shaker jars, but if you're making an array of spices part of a dining display or presentation, consider showcasing your spices in a more elegant container, like a set of small pinch bowls or the Acacia Divided Spice Box with Swivel Cover pictured in the photo above.
Create Your Own Custom Spice Blend
You can buy ready-made spice blends, but what better way to show your culinary creativity than to create your own custom blend? You can give it as a gift or store it yourself for future use.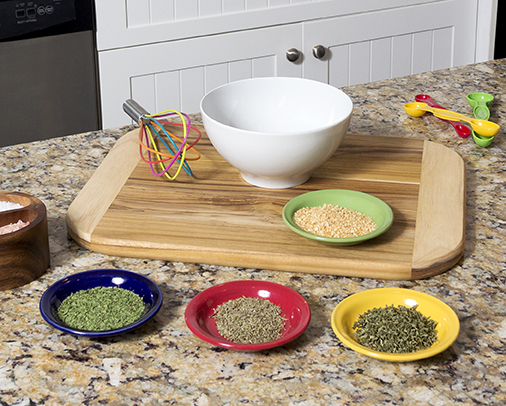 Chicken and Fish Rub Recipe
Step 1: Ingredients
First things first: measure and lay out the following ingredients:
1 tbsp kosher salt
2 tsp dried minced garlic
2 tsp dried parsley
1 tsp dried thyme
1 tsp dried tarragon
1 tsp coarsely ground peppercorns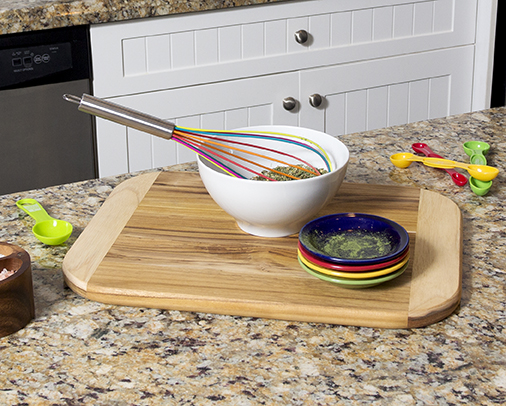 Step 2: The Blend
Before you start blending your spices, make sure you have a clean, level surface to collect any "debris" as you make your spice medley. Here we use one of our teak two-toned cutting boards to collect any free-flying spices to keep our countertop clean.
Once you have your cutting board, blend the above ingredients into one bowl.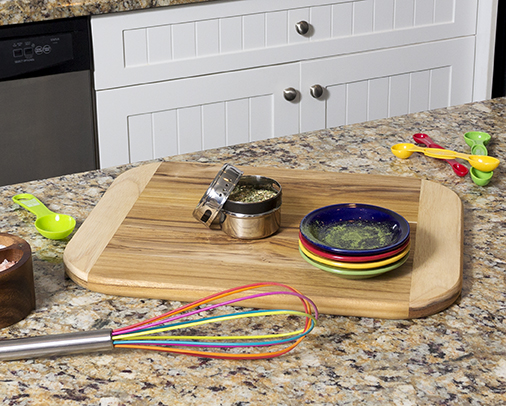 Step 3: The Storage
Have too much of a good thing? Save your new spice blend for a rainy day by using one of our many spice storage solutions.
Spoon the remaining spice blend into a small jar and attach these instructions as a reminder for future use.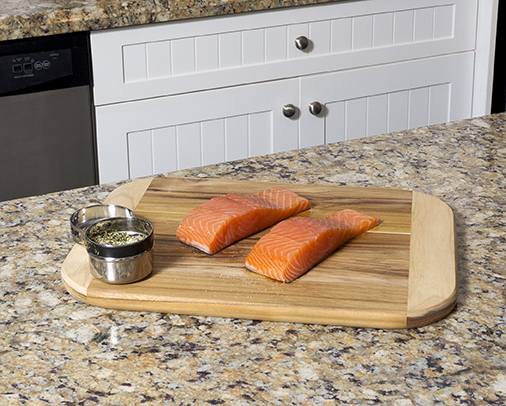 Step 4: Using the Spice Blend
Rub 1 to 2 tsp spice mix onto 1 lb skinless chicken or fish fillets.
Grill or broil as desired.
Treat yourself to an elegant yet flavorful dish!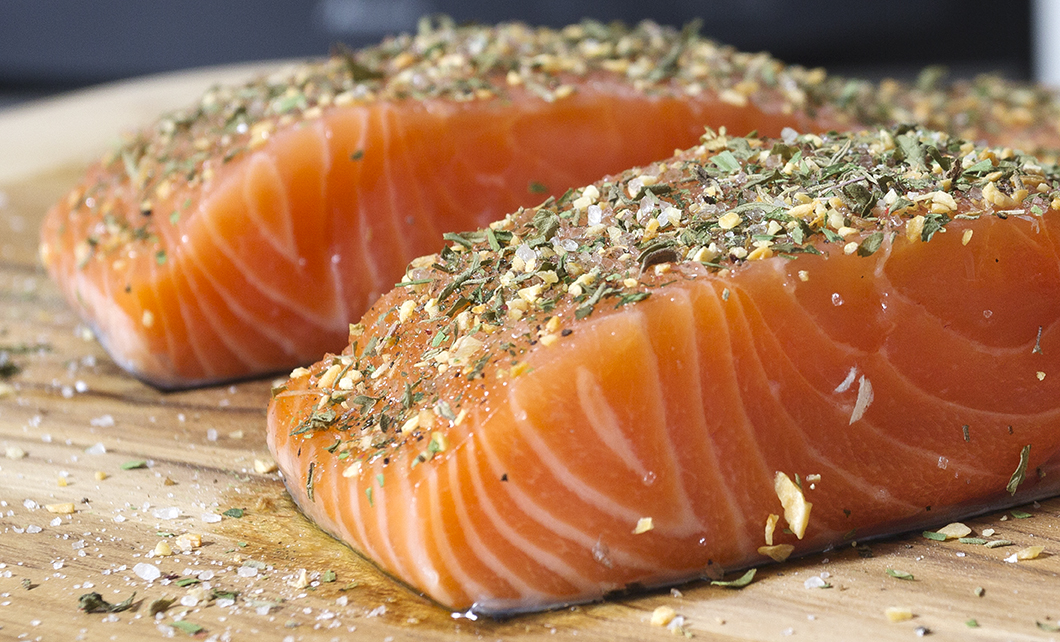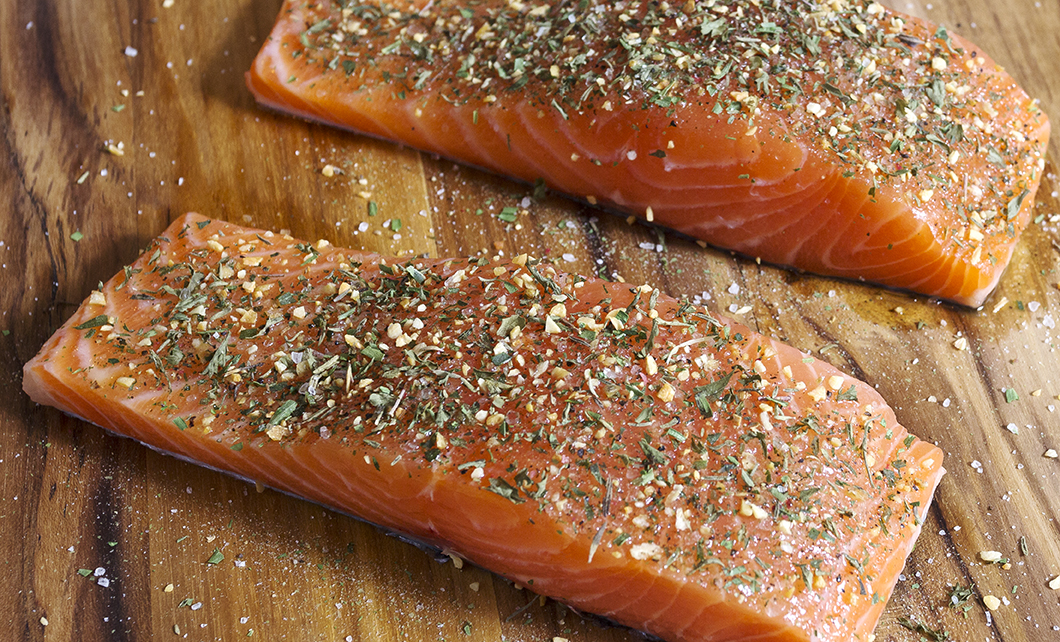 A Lesson in Fancy Plating
Now that your recipe is complete and your spices are organized, there is one last crucial step to be mindful of when in the presence of others... the presentation!
Show off a little and embrace your inner chef by taking your time with the plating. You don't have to be overly methodical, but be simple and precise. Think about the elements of your dish. Visualize how the colors of the spice, meat, and platter may complement or contrast each other after plating. Here, the blend of natural spices on the salmon, plated alongside the deep, dark finish of an acacia tray will leave your dinner guest in awe.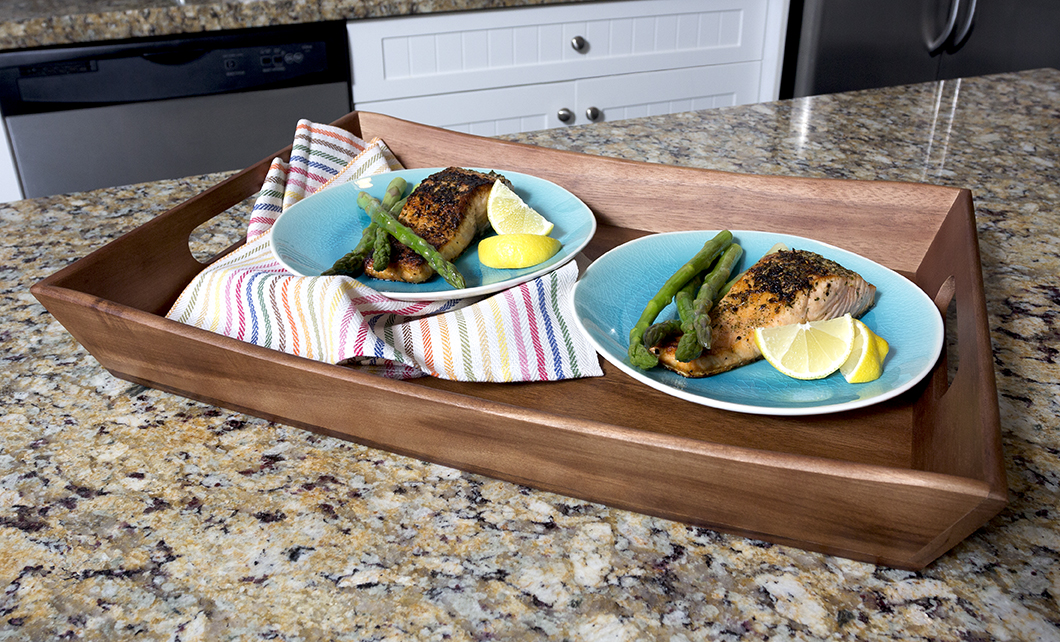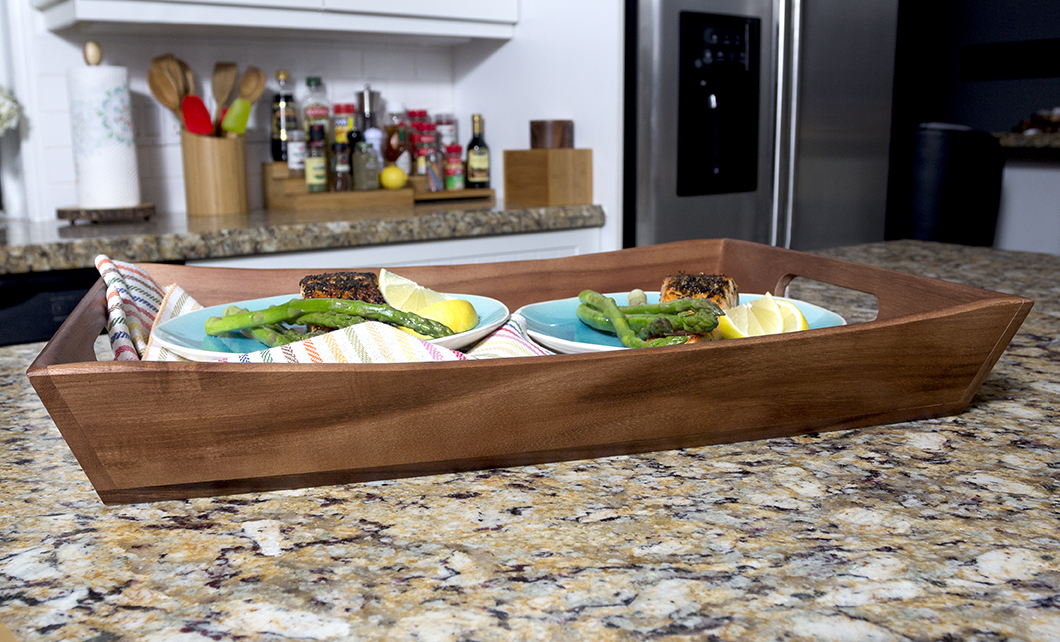 ---
---