A little love for your home
Posted on by Lipper International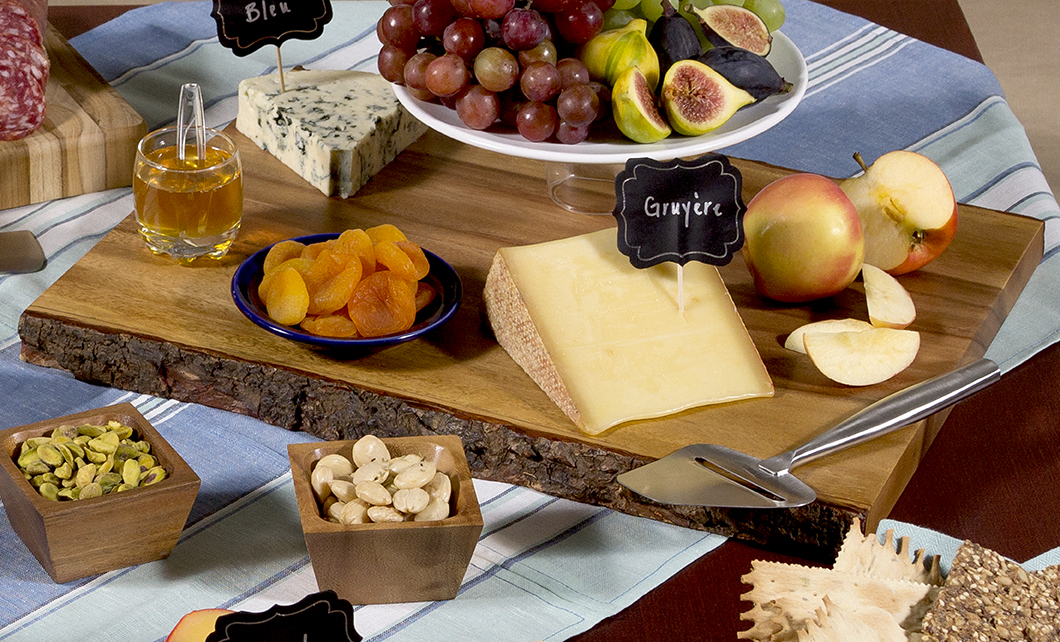 How to Host a Wine and Cheese Party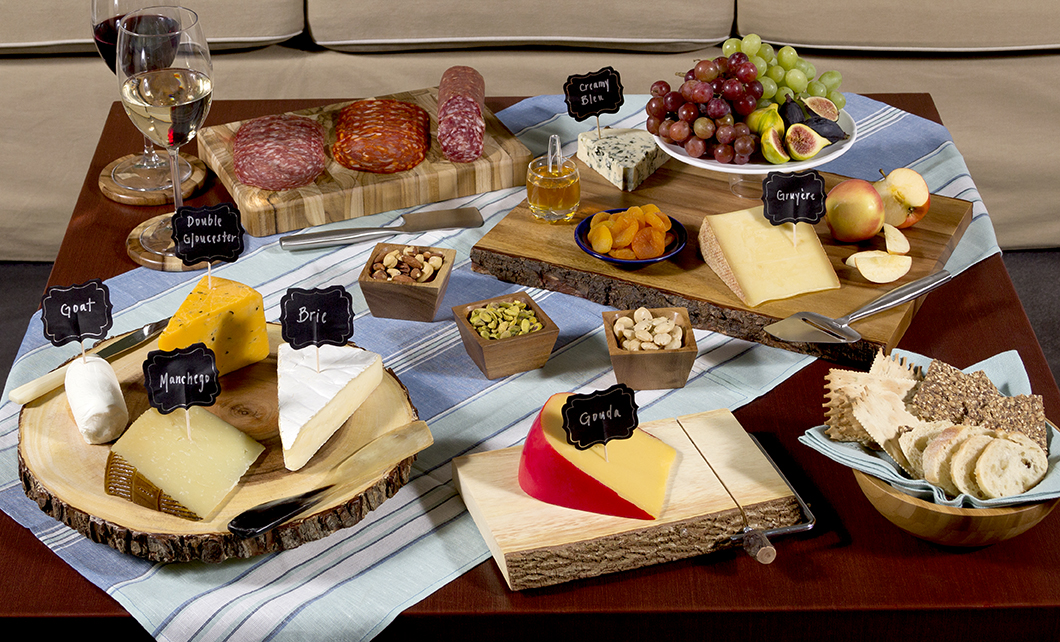 Wine and cheese go together like milk and cookies, brunch and mimosas and Thanksgiving and turkey... it's as if they were made for one another! Hosting a wine-and-cheese tasting party is a great excuse to gather family and friends while making your mouths merry! Here, we uncork some helpful steps and the must-have products to get your evening started.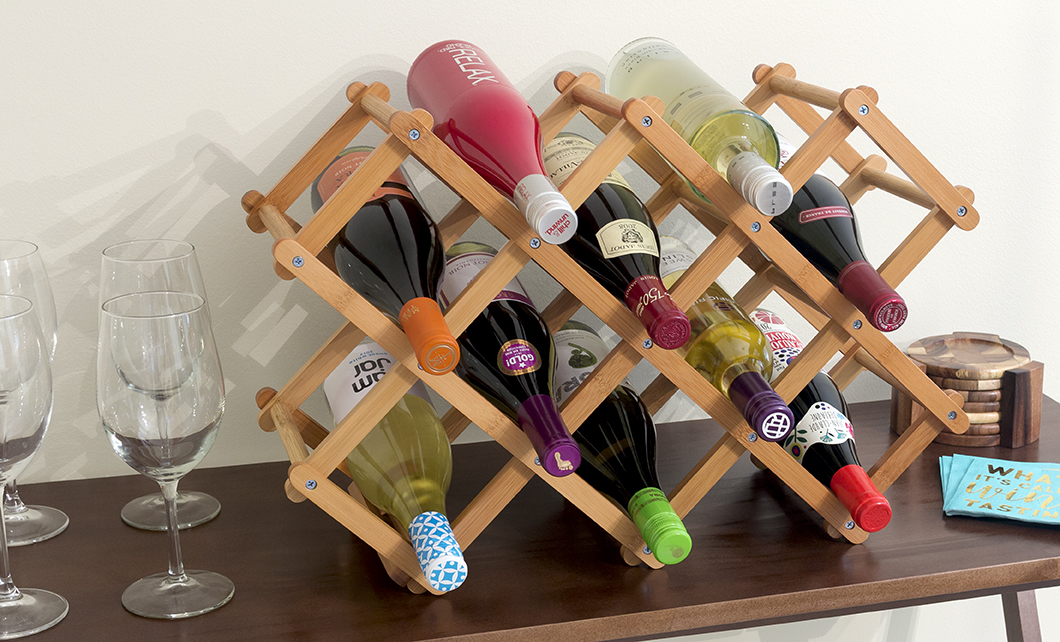 Wine and Cheese Tasting Décor
First things first—every party must have a little panache that tells your guests you went the extra mile. Choose décor that lets the wine and cheese take center stage. Try neutral serveware, such as natural wood platters, trays, serving boards, and dainty metallic or crystal vases. Accompany serving platters with muted greenery, like ferns, and add candles to create a low-key glow. (See our Creating a Fall Centerpiece blog post for ideas and inspiration.)

The tasting spread doesn't need to take all the glory—from crystal-like Chardonnay and flowering Rosé to the deep red hues of Cabernet, let the selection of wine make a statement on its own. Even the variety of color and design in the bottles can add to the hosting display, as shown on this 10-Bottle wine rack and buffet table.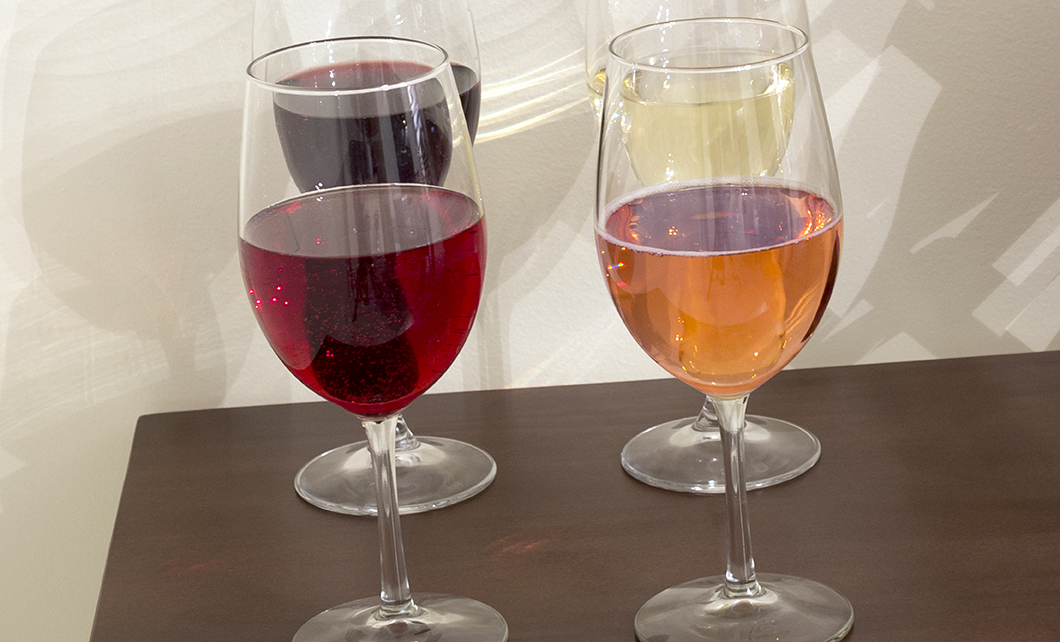 Selecting Your Wine
Cabernet, Chardonnay, or Chianti—are you feeling perplexed by all the options? Take it easy, you don't have to be a sommelier and you don't have to break the bank to host a successful wine tasting.
To rein it in, try selecting a theme for the night, like a blind "splurge-or-save" taste test that will stump even the self-proclaimed wine connoisseurs on your guest list. It's a great way to hone your palate and discover reasonably priced wines that impress.
To keep the party within a budget, have each guest bring a bottle of wine with the label covered. Once everyone has a pour, try to guess the grape and price range of the bottle. Be sure to assign each friend a different type of wine so you have a variety to choose from.
If you are interested in eventually jumping the gap from being your everyday "wine-dabbler" to being a distinguished "wine-connoisseur," you need to start with the basics. From decoding the wine label to pairings with food, this basic wine guide infographic by Wine Folly will help get you started on your journey to becoming a certified wine aficionado.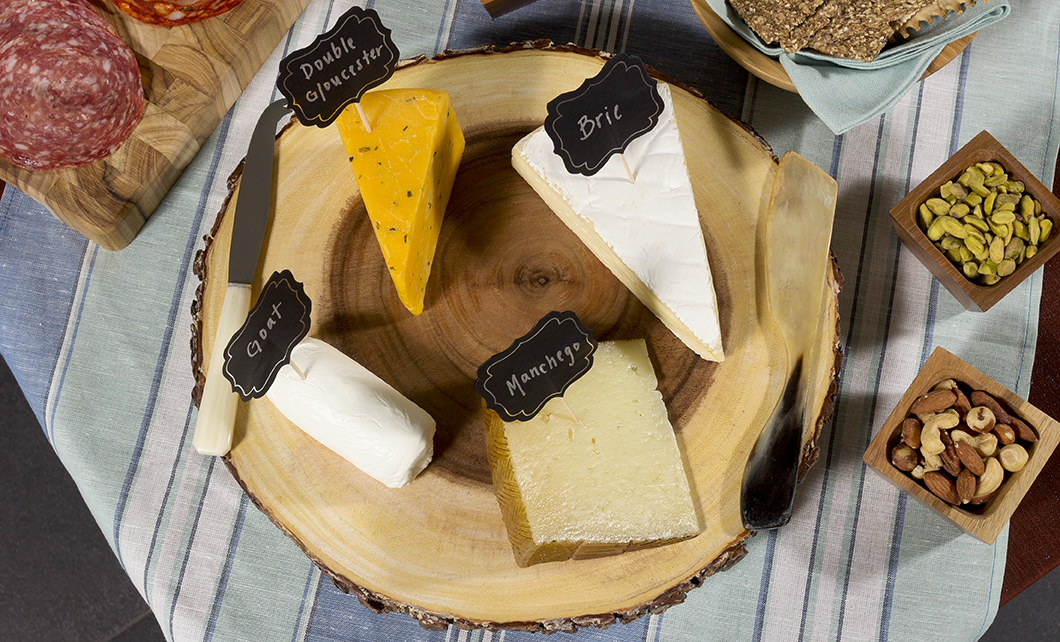 Wine Pairings: the Cheese
Say you want to impress your friends and family this holiday season with a lavish spread of fancy cheeses to pair with your selection of wines. There's just one problem: you don't even know the difference between Chèvre and Brie.
Thankfully, a team of scientists studying the network of relationships between genes and molecules with interactive graphics decided to do something similar for wine and cheese. The result is a useful interactive graphic that allows you to search for a cheese or a wine and see what other cheeses and wines it pairs well with. You're welcome! (For more details, read this Washington Post article.)
Now that you've figured out the cheese and wine, you need to make sure all your guests are aware of what cheeses are on display along with the wine they should be paired with. A simple but elegant solution is to use the everyday cheese markers as shown here on one of our acacia tree bark footed servers.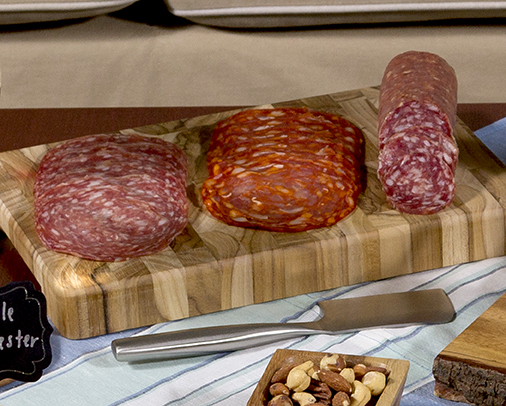 Wine Pairings: the Savory
A charcuterie board with an array of different cuts and textures lends itself to more versatility with wine pairing, but, there are some general guidelines to keep in mind.
First, red wines with a lot of alcohol and tannin pose a challenge to meats that are salty and/or spicy. (Salt is used to cure meats like prosciutto and salami, but it's also a spice that accentuates alcohol.) The combination makes the wine taste hot and the meat even saltier.
If you enjoy drinking more full-bodied red wines with higher alcohol, such as Cabernet Sauvignon or Merlot, avoid pepper-crusted salami or other meats with whole spices. Fats help soften the tannins (bitterness/astringent flavor) found in red wines, so meats or dishes with a higher fat content, such as beef bresaola, pate, or foie gras terrine, make for a lovely pairing with Bordeaux-style red wines.
Champagne and sparkling wine are often considered the best wine pairing with charcuterie due to high acidity, lower alcohol and their affinity for salty dishes such as the salted nuts shown in our acacia pinch bowls.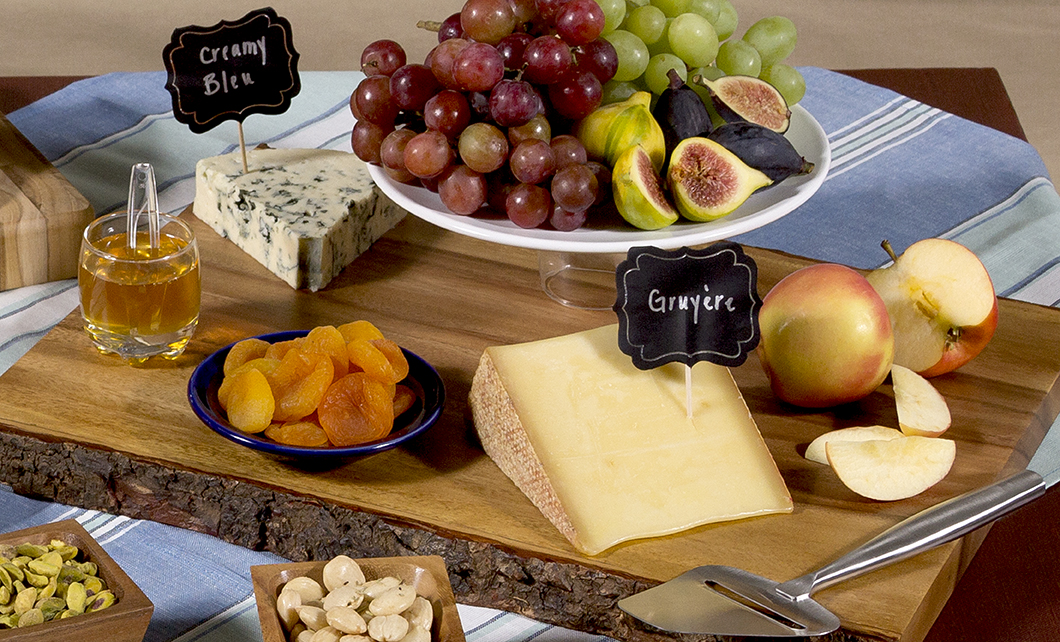 Wine Pairings: the Sweet
Sweet food or wine tends to pair well with more acidic flavor profiles. For example, a Riesling wine (sweet) would pair well with a platter of acidic fruits such as berries, apples, or grapes. The contrast in flavors act as a complementary, palate-cleanser between sips of wine. Another example would be the use of a Chardonnay (acidic) with maple bacon or honey roasted peanuts (sweet + salty), where each sip of Chardonnay cleanses but complements each bite of these savory-sweet morsels. A more in-depth dive of the various pairings of wine with different types of desserts can be found here.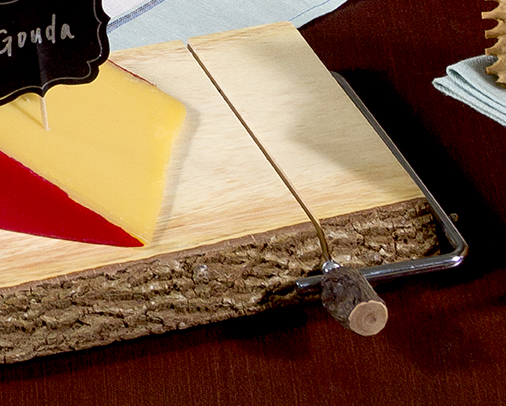 Last but not Least: the Accoutrements
Heat a simple crusty bread in the oven just before the party begins and serve it in a natural bowl. Make sure to set the table with a cheese slicer so guests can leisurely sample hard cheeses like a smoked Gouda at their convenience. Take some honey along with the freshly heated bread for a sweet and textural contrast to the salt and richness of the charcuterie and cheese. This combination also acts as a bridging element to the wine being served.

There you have it! Now use these tools and tips to do a little research on wine and cheese pairings, and you will sound like a pro. Feel free to impress family and friends this holiday season with your savvy knowledge like a real connoisseur! Cheers!
---
---