A little love for your home
Posted on by Lipper International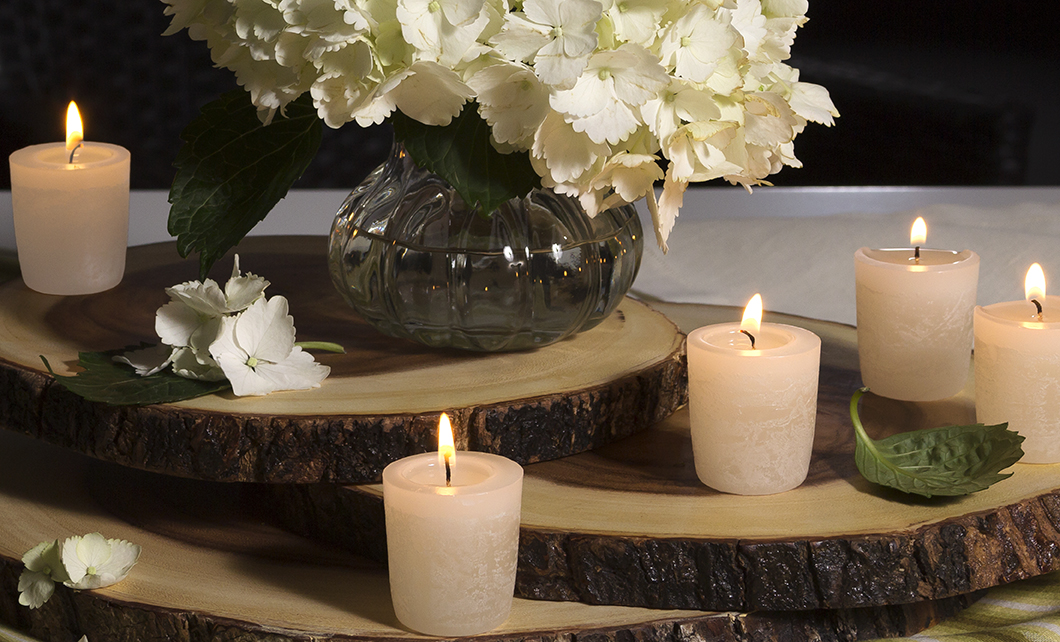 Creating a Fall Centerpiece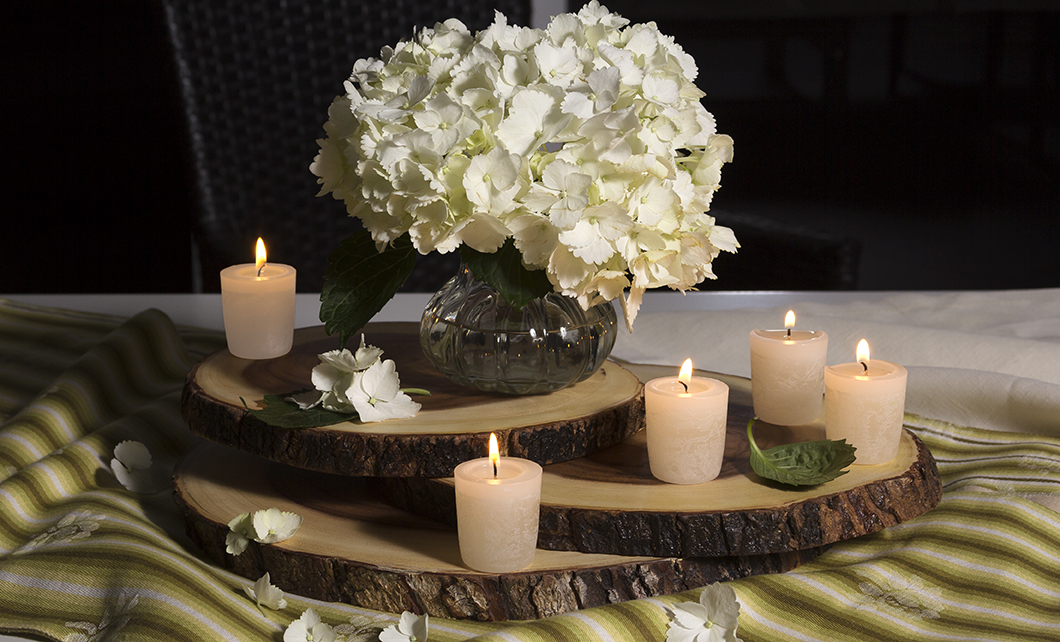 Do you have household items too pretty to store out of sight? Put them on display! Here's our four-step guide and tips for setting up your fall centerpiece for the holidays.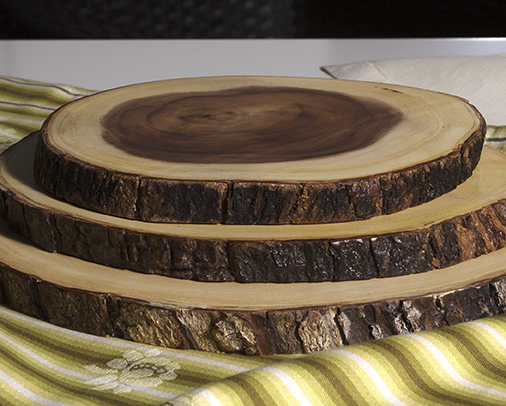 1. Start Simple
If you struggle with creating a centerpiece, try starting with a container, tray or platter with a little character.
Here we start with the rustic appeal of a set of three acacia tree bark slab boards
The contours of the outer tree bark form a pleasing contrast with the color tones of the wood, for simple but natural beauty
The variation in size but relative consistency in shape allows us to start with a uniform and concentric pattern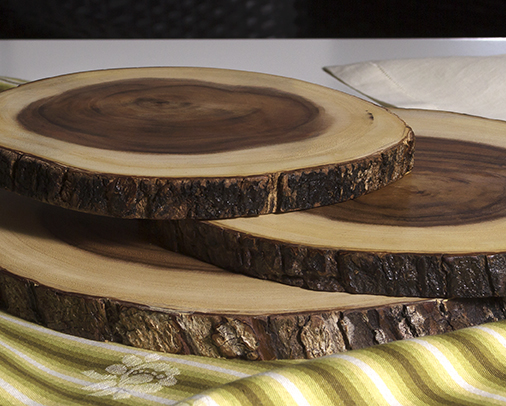 2. Work with What you Have...Then Arrange Till you Like it
Often it doesn't take much to pull a great centerpiece together. This is especially true in the fall, since there are so many natural elements you can add if you think, 'it just needs a little something extra...'

Here we juxtaposed the boards to add a little more character, that extra je ne sais quoi.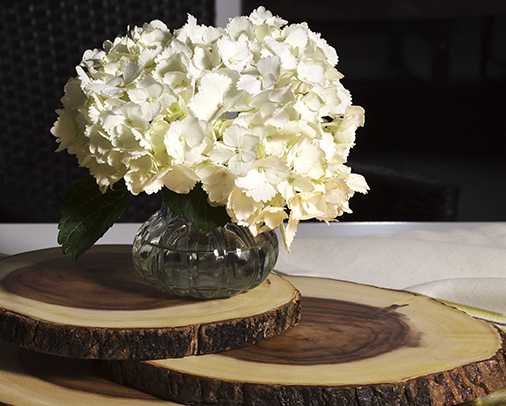 3. Opt for a Fresh Filler
When selecting items to fill your centerpiece, try skipping the traditional fall favorite—orange pumpkins—and instead add pops of green, white and yellow. Bright green apples, deep-green acorn squash and white flowers are still seasonal and read as fall decor, but look fresh.

Here we added a vase of luminous white hydrangea for some extra vitality.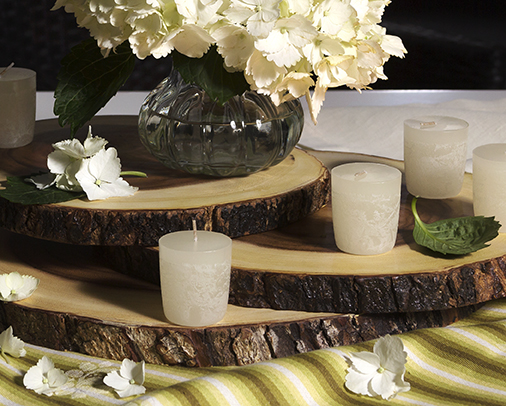 4. Create Complementary Pieces
Take your holiday table to the next level by flanking the centerpiece with candles. Stack and display the candles directly on the centerpiece or around it on cake plates, pedestals or candle stands. Wrap candles in a bit of twine or ribbon to add texture, then surround with materials from the centerpiece to tie the two decorative elements together.

Here we tied the candles and boards together with the leaves and petals from the hydrangea.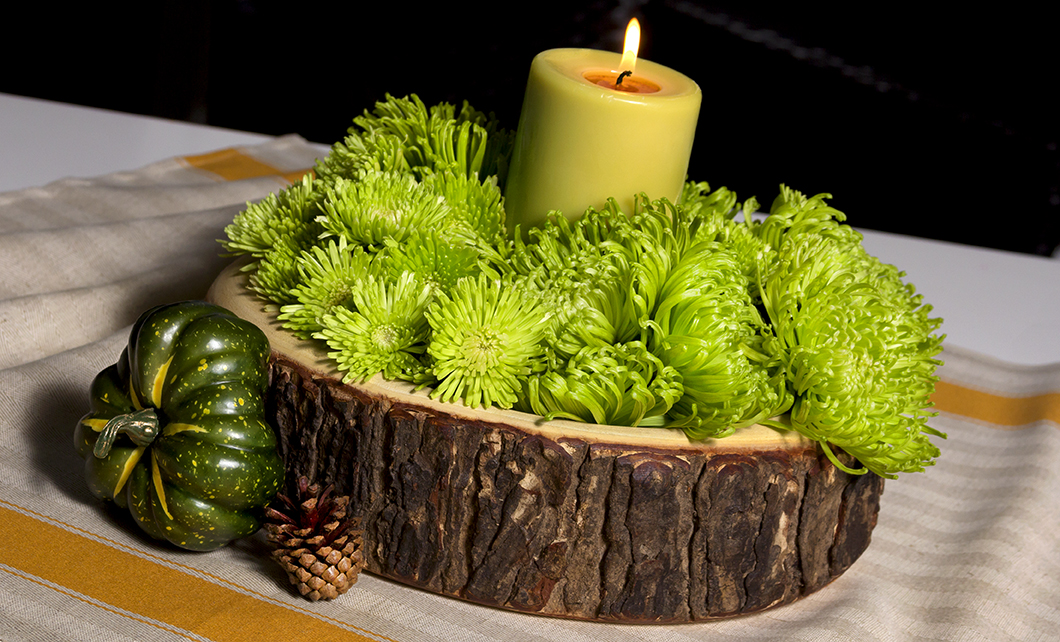 Change it Up and Keep it Fresh
Don't limit your fall decorations to the centerpiece on the table; create small, casual arrangements to brighten up your buffet or hutch. Fill bowls, trays, pitchers, or vases with simple flowers, dried bittersweet branches, or wheat sprigs.

Here we added a tall center candle along with green chrysanthemums as filler to our acacia tree bark bowl. We added pumpkin and pine cone element to tie it together as a centerpiece for a side table.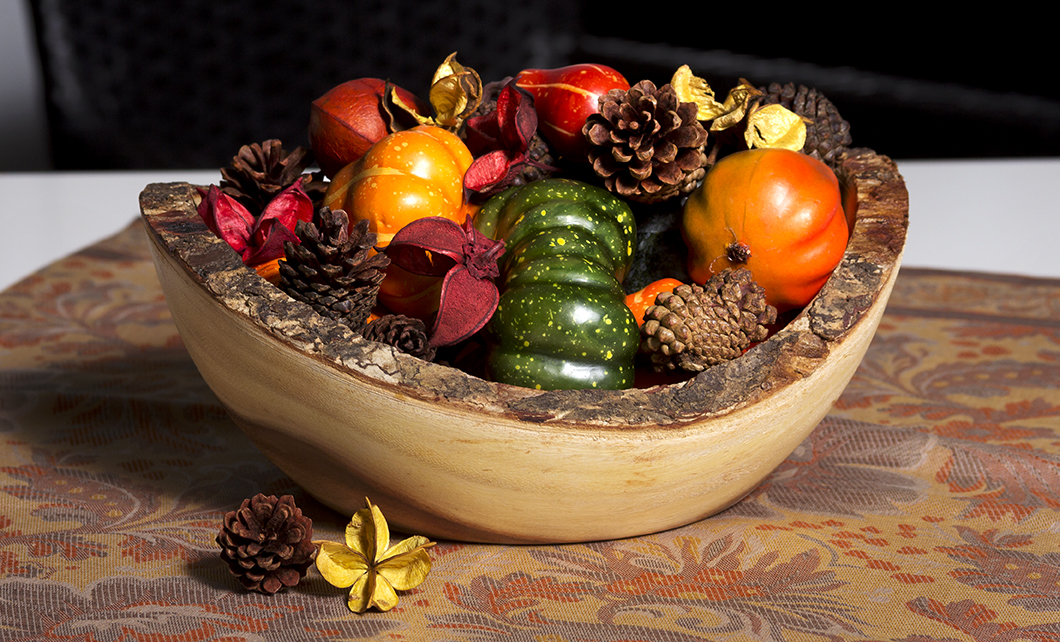 Embrace the Season
Welcome the new season into your home by filling your centerpiece and your room with inviting fall-scented decor.

Here we embraced fall by filling our oval tree bark bowl with scented pinecone mix.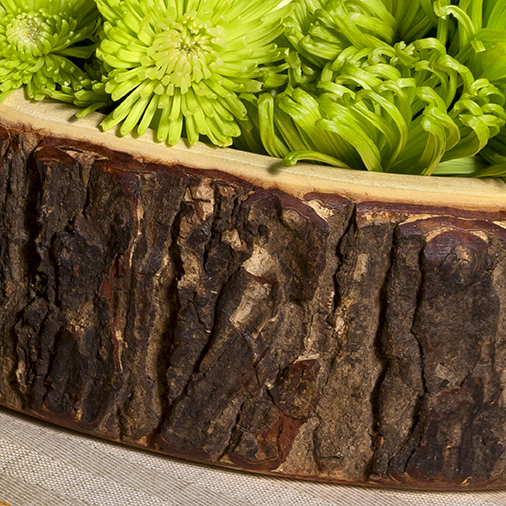 The Beauty of Natural Elements in Your Decor
We may be biased, but we love the beauty and rustic appeal of acacia tree bark decor. Acacia is a durable hardwood with impressive grain and has the unique ability to change color and luster in different lighting conditions (a reason why we used candles). Here you can see the beauty, luster, and contours of our acacia tree bark bowls in full detail.
---
---