Spring Cleaning Made EZ ~ Get Organized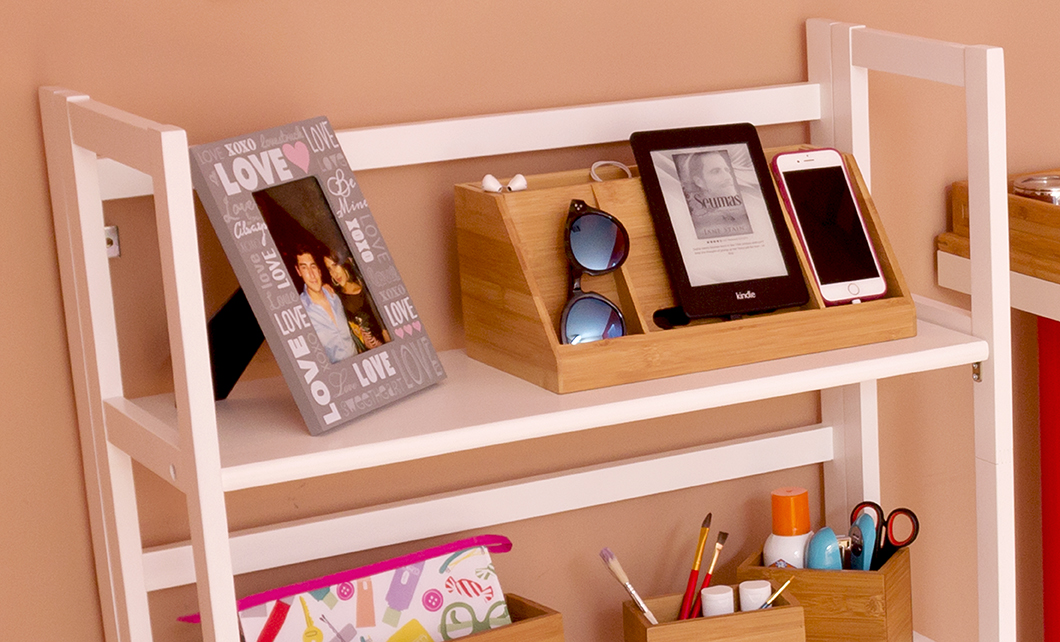 Despite the cold and snow that still linger, spring is around the corner. And spring is usually associated with cleaning! Spring cleaning can often turn into a huge project that can be discouraging. Here are a few tips that will help you manage your spring cleaning project better.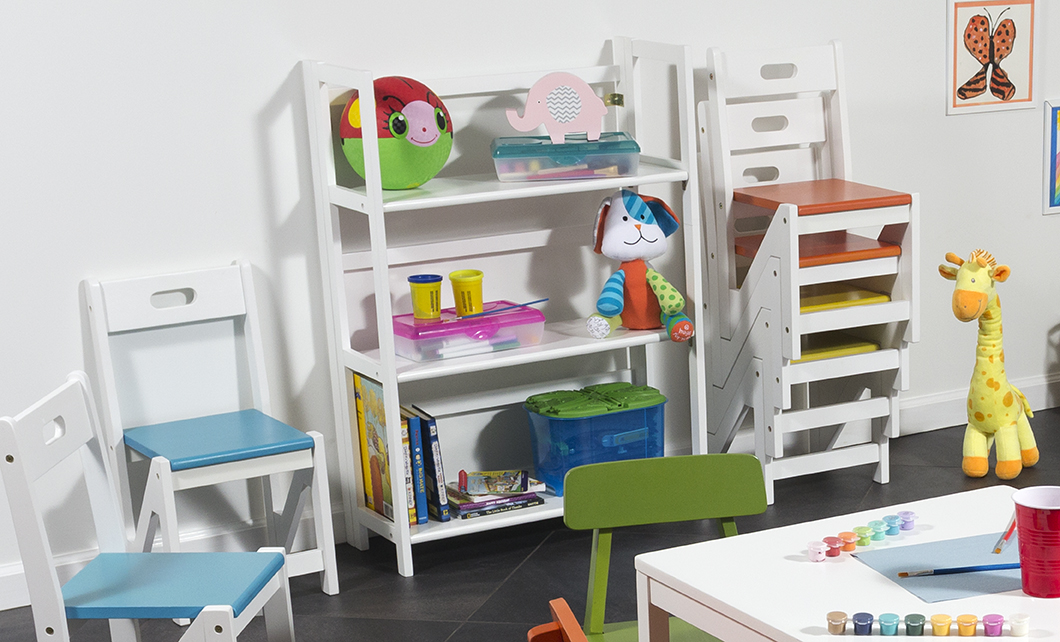 Make a List of What Needs to Be Cleaned & Organized
Making a list will help you stay organized in your spring-cleaning and organizing project. Before you start, inspect each room and write down what needs to get cleaned & organized. Making a list will also help in making sure you have all the cleaning and organizing materials that are needed before you start, which will save you some time later. Then, move from room to room and make a list of what needs to be cleaned in each room. For example, dust and organize bookcases in your kids' bedroom and playspace. This 3-Shelf Folding Wood Bookcase is a great storage solution for building good organization habits for your children by allowing them to put away their favorite toys or books and keeping them organized and neat!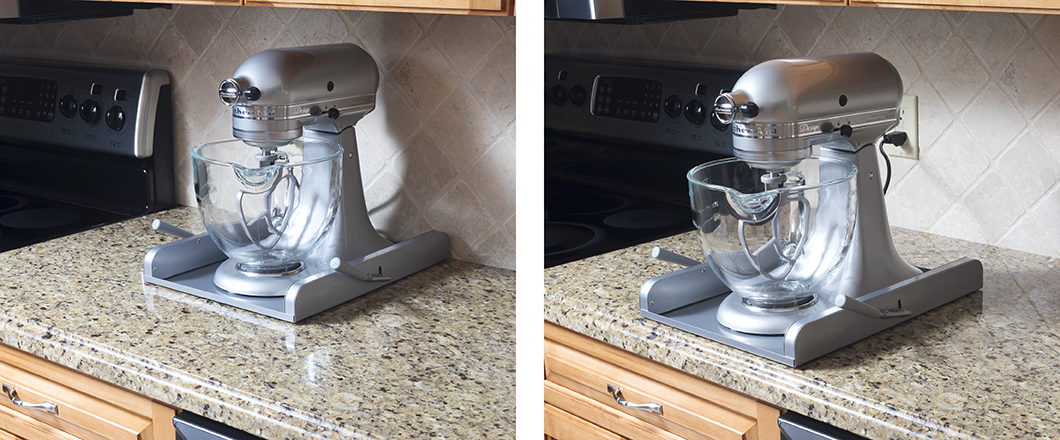 Start with Rooms You Use Every Day
The kitchen is one of the most-used rooms in a house. It is where you cook, eat and gather as a family. It is therefore the room that needs to be cleaned the first and the most! Cleaning behind some heavy-duty kitchen appliances can be a pain. The Rolling Appliance Platform will make it easier to clean behind your heavy-duty mixer, for example, as it will easily roll out the mixer so you can clean behind it and will roll the mixer back for storage under your cabinet when you are done!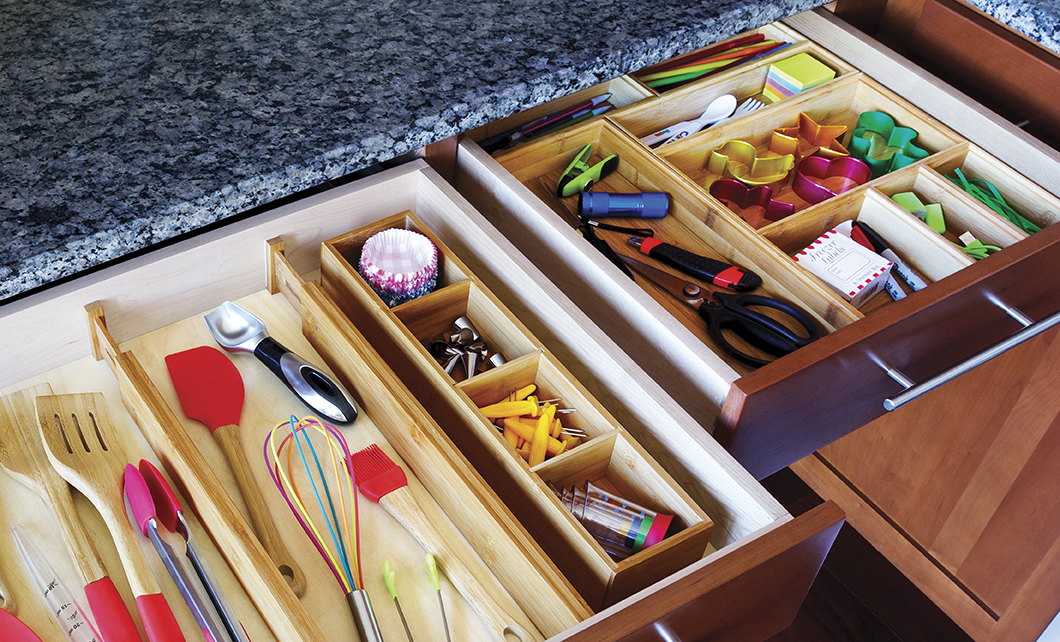 Then move on to other cleaning tasks in your kitchen, like cleaning your oven and microwave, emptying and sanitizing your fridge, and cleaning and organizing your flatware drawers. These drawers can get cluttered very easily. The Set of 2 Bamboo Drawer Dividers will help you organize your utensils and get rid of everything you no longer use or need! Bamboo Drawer Organizer and Bamboo Organizational Boxes are great tools to clean and organize your kitchen drawers.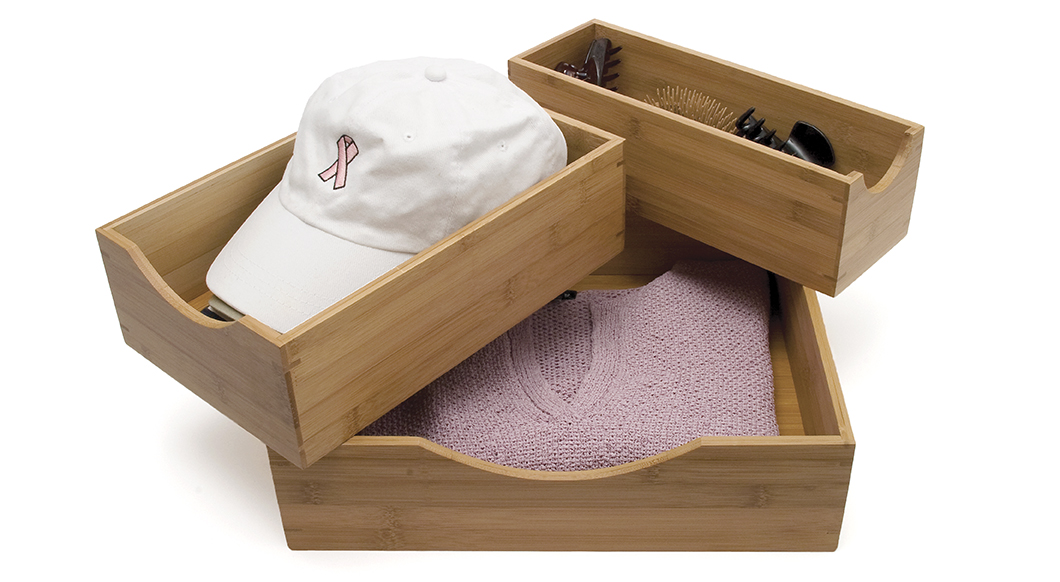 Declutter
As you go through each room, make sure to declutter. Put clothes and items that you no longer wear or need in a "donate" box. Organize your clothes, belts, hats, purses and other accessories into storage boxes like these Bamboo Storage Boxes. These storage boxes come in 3 different sizes (small, medium and large) to efficiently maximize the storage and organization of your dresser drawers and are perfect for keeping small items organized and within reach!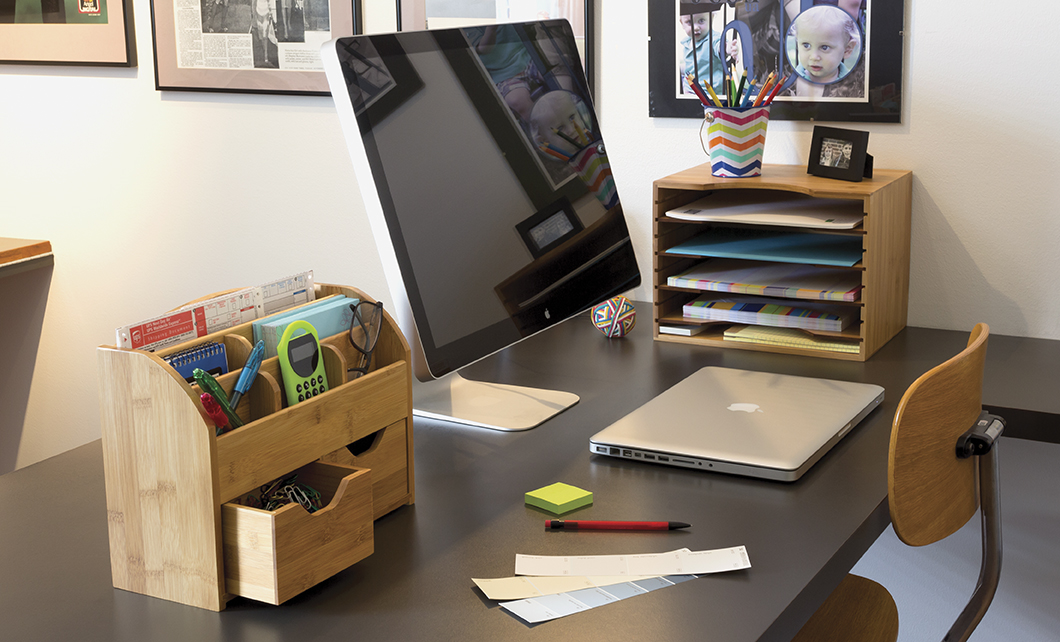 File & Organize
In your home office, throw away old magazines and papers. Keep your desktop as clean and organized as possible and give yourself room to work by keeping notebooks, files or stationery tucked away using a Bamboo File Organizer. Clean up a cluttered work space with the convenient Bamboo Space-Saving Desk Organizer. Perfect for storing items like pens, pencils, scissors, highlighters, erasers, sticky notes, small electronics and more. Crafted from bamboo, it features an understated design with a neutral natural finish. This Space-Saving Desk Organizer will keep everything on your desk within easy reach, but it will stay organized for a more stress-free area. Keep all your stationery in a desk organizer, and all your electronics such as iPhone, iPad etc. charged and neat using a Bamboo Charging Station.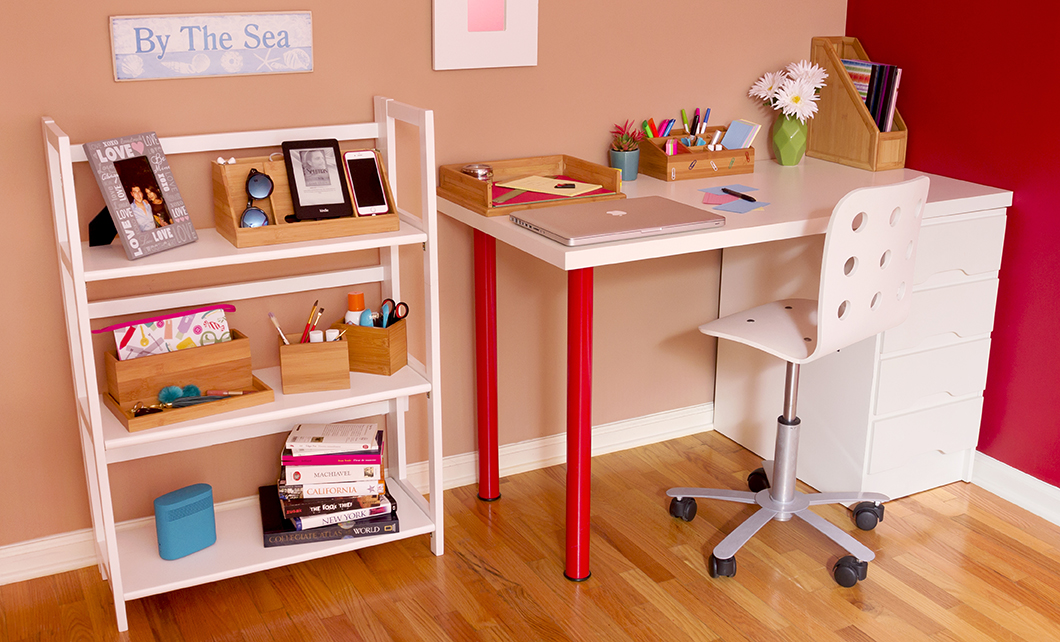 From Top to Bottom
Follow the law of gravity—clean from the top of the ceiling to the floor! Get rid of the cobwebs from the corners, dust the blinds, wash the windows, dust the furniture, vacuum the furniture and finally, vacuum and wash the floor.
Reward Yourself
Make sure to treat yourself after a long day of cleaning, it will encourage you in your tasks and make the day go faster! The tips above will not make the dust disappear by magic, but hopefully they will give you some ideas, will help you keep on track and make the process a little easier to manage! And remember, you do not have to do it all in one day!
---
---