Simple Ways to Add Autumn Aesthetic to Your Next Gathering
When the weather finally starts to cool down and the leaves start to change colors, that means we've made it to the best season of the year.
When you think of fall, what do you picture? Is it the fall foliage, comforting soups bubbling on the stove, football games in the background, nightly bonfires, or a newly decorated home? Every season brings unique gifts that elicit warm memories of our lives. The good news is we can create even more to carry with us in the later years of our lives.
It's never too soon to start planning additions for your next fall gathering. We've curated a few items to help spread the warmth of the fall season next time you're with family or friends.
Give Your Drinks the Finishing Touch with Acacia and Bark Coasters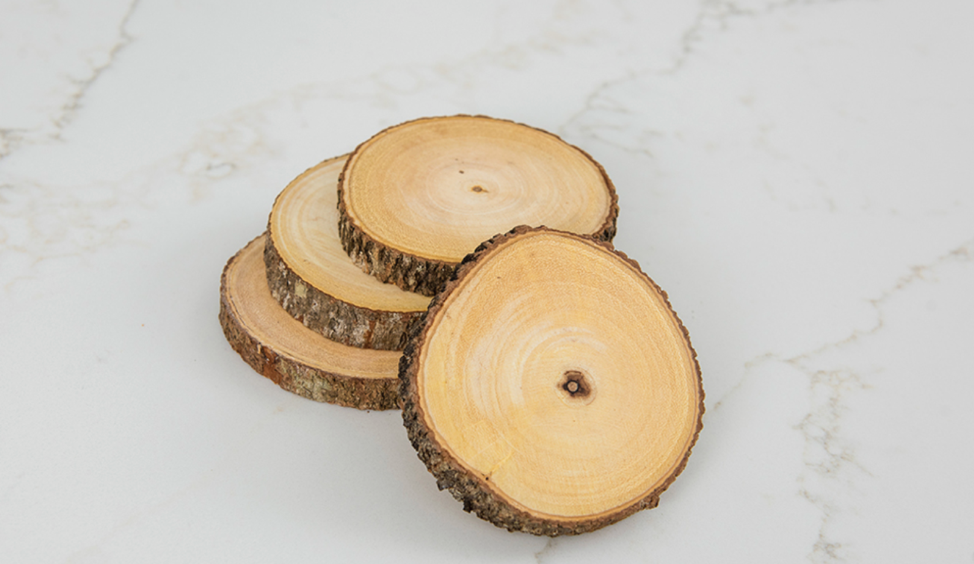 What's an Autumn gathering without bark coasters? Our Acacia and bark coasters are the flawless way to show autumn aesthetic while keeping it simple and delightful. Preserve your furniture and your guests happy, the Acacia bark coasters are the perfect resting place for your seasonal mug of apple cider. Treat your guests to Autumn inspired pick-me-ups like a pumpkin cocktail or just an occasional hot chocolate, the Acacia bark coaster will give any drinks the finishing touch to complete its appeal.
Add an Elegant Touch with an Acacia Bark Foot 2 Tier Server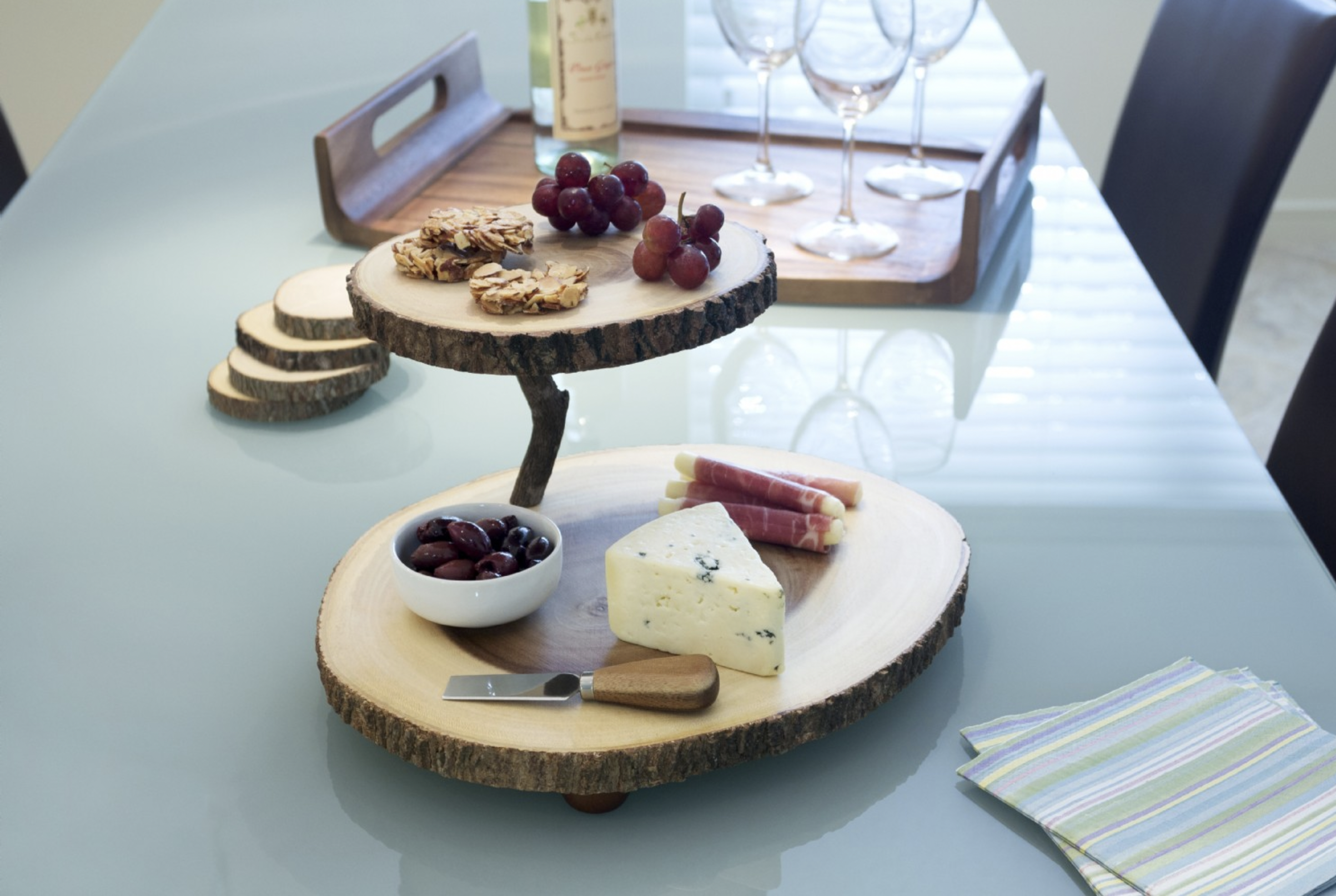 Your next autumn gathering isn't complete without the Acacia Bark 2 Tier Server; it's jaw dropping appeal will surely be the talking point among guests. It's elegant, yet rustic aesthetic is the perfect way to capture the changing seasons at your gathering; simply add your favorite cheese or other appetizers and watch your guests be fascinated with the unique beauty of your presentation. Made with Acacia wood, your server will last a lifetime, making it an influential piece to your gathering that can be passed down for generations to come.
Show Exquisite Fall-Inspired Charm with the Acacia Serving and Cutting Board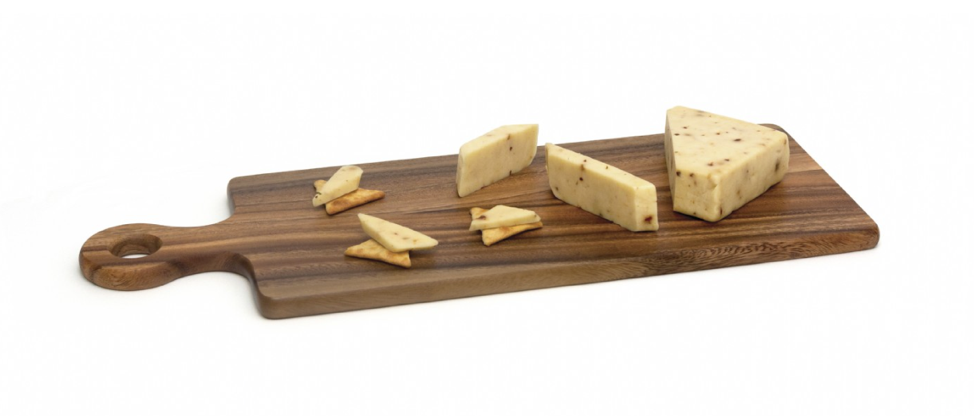 The best way to charm your guests is to treat them to a fall harvest charcuterie board with seasonally inspired cheeses and meats. The Acacia serving and cutting board is a beautiful way to serve your appetizers while keeping it simple. Great for snacking or entertaining a party, you can decorate your charcuterie board with all the colors of fall. Made of sturdy Acacia wood, you can take your serving board anywhere without having to worry about chips or scraps. It's eco-friendly origins will make you ditch the plastic cutting boards for good. No matter where the season takes you, you'll always show exquisite fall-inspired charm with the Acacia serving and cutting board.
Capture the Flavor of the Season with an Acacia & Bark Slab Cheese Slicer
Get your guests in on your Autumn traditions! A fun and simple way to engage the party is with the Acacia & bark slab cheese slicer. This fascinating addition to your gathering is a delightful way to entertain guests while capturing the flavors of the season. Grab some smoked gouda or a block of cheddar and your favorite wine glasses, your gathering isn't complete without the natural, yet simple Autumn aesthetic of the Acacia cheese slicer.
---
---