Revamp Your Kitchen Decor this Spring with the Acacia Wood Collection
With spring here, now is the time to start looking for ways to refresh your home for the warmer months. A lot of people like to start in the kitchen, which can be the hub for all things dining, entertaining, or even aesthetic.
There are many ways to refresh your kitchen for spring, like new cleaning products, hand towels, or even the addition of a pop of color. In this blog, we are going to cover how you can revamp your kitchen décor with our Acacia Wood collection and the versatility these products can bring to your home.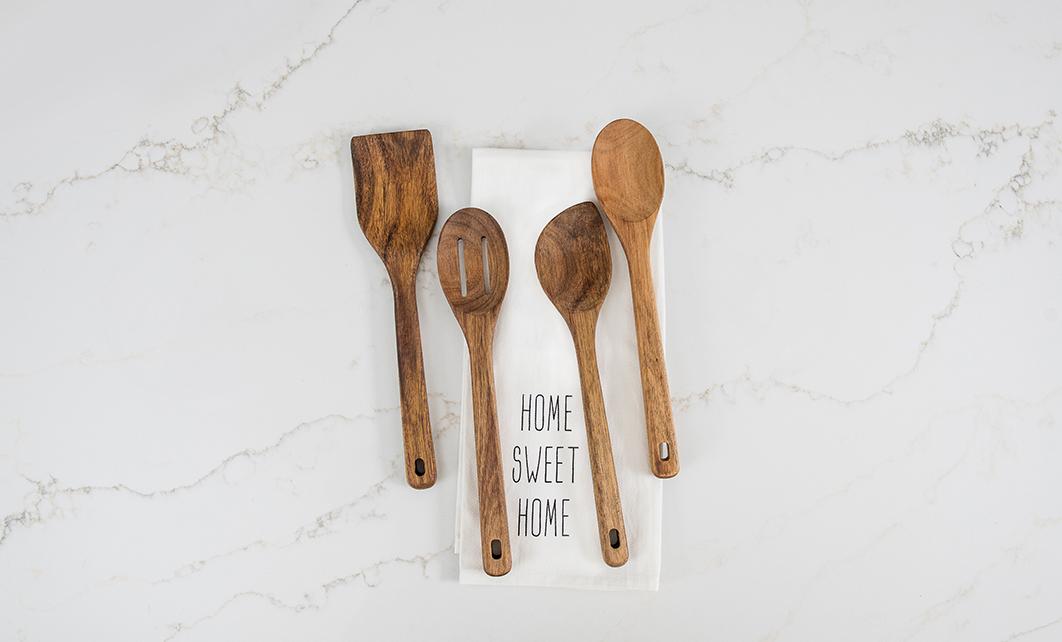 Why Acacia Wood?
The acacia tree, also known as the mimosa, wattle, or thorntree, has more than 1,350 different varieties around the world. Aside from being beautiful, acacia is naturally water-resistant (not waterproof) and antimicrobial. In terms of durability, acacia beats out popular choices like oak, hickory, and bamboo, with a density that measures closer to marble. In terms of appearance, acacia is naturally smooth and has a distinctive grain that makes each piece so special and unique. It's commonly found in warm tones, though it holds on to stain well making it equally ideal if you're looking for a darker piece (source: theSpruce).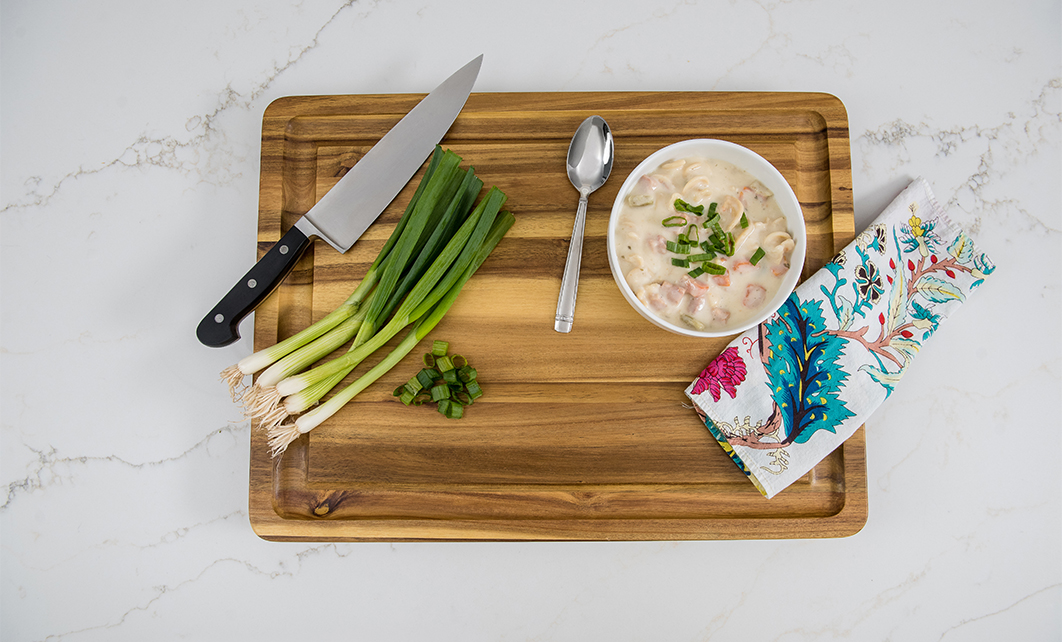 Serving Trays are all the Rage
Charcuterie boards have been all the rage lately, and what better way to wow your guests than with the Acacia collection! The Acacia line has a variety of boards and serving trays, all fashioned directly from the Acacia tree for that perfect rustic elegance. Each board offers versatility in that they don't serve just one purpose. So, whether you're looking for a sturdy cutting board to prep your meals, or entertain with a beautiful array of cheese, fruit, crackers and spreads, the Acacia line is the perfect vehicle.
Fresh Styles for Fresh Foods
We've all heard the saying "out with the old, in with the new", and many people find the spring season to be synonymous with that saying. It's a good time to declutter and get reorganized. Making your kitchen feel refreshed doesn't mean you have to invest in all new cutlery and gadgets, but the addition of some new pieces can make serving and entertaining more exciting.
With all the best fruits and vegetables back in season, there's so many refreshing dishes you can create. And what better way to display your delicious creations than with some new serving bowls! The Acacia line has a variety of styles, all with a unique grain. So not only will your dishes taste amazing, they will look the part as well!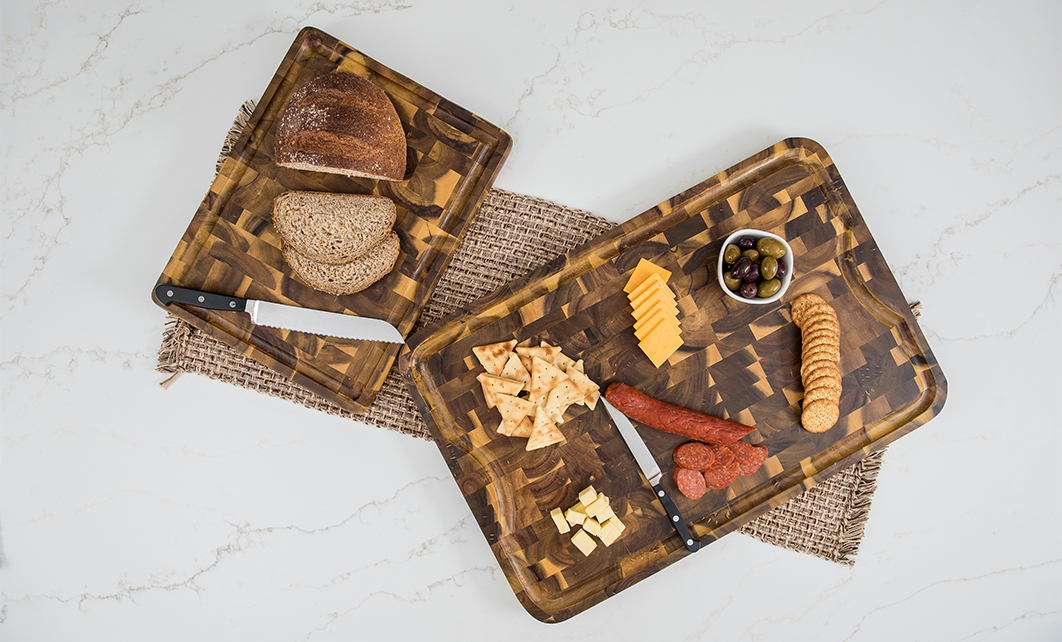 Get Organized
If you are more keen to getting organized this spring, the Acacia collection includes organizational pieces to help you get started. Whether you're looking to declutter some drawers, or reorganize your spice cabinet, the Acacia line provides the perfect combination of organization and sleekness.
Bring the Outdoors to Your Décor
We may be biased, but we just love the rustic appeal the Acacia collection brings into the home. In addition to the visual appeal, all Acacia products are durable, eco-friendly and have food-safe finish to ensure the piece you're adding to your kitchen is one that will last.
---
---