Mother's Day Care Packages to Send with Love
While she's worth celebrating every day of the year, Mother's Day is the best time to show your mother a little extra love with some thoughtful gifts tailored to her favorite things, hobbies, and needs.
The best Mother's Day gifts that moms appreciate are ones that bring the entire family together.
No matter how she's spending her day— curled up on the couch with a book, spending time with loved ones, or relaxing on a get away— these ideas will make sure she feels as special as she truly is.
For the Mom Who's Thrilled to Host Again!
No matter where you're from, we're all connected by our food experiences. Our happiest moments are often tied to the joy of eating together with family and friends. The trick with kitchen and cooking gifts is to carefully walk the line between practical and fun. The gift should be something she might not splurge on for herself, or one that will dramatically improve her life.

Inspire Her Inner Chef with a Bamboo Cutting Board
Cutting boards can make for a thoughtful gift that is sure to be treasured for many years to come. Cutting boards are one of those gifts that people often overlook and to be able to have a solid, thick, good quality cutting board in your kitchen to really manage your food prep, that's something every mother cook needs to have! Cutting boards can also make great serving trays and platters for the next family gathering. They come in an array of shapes and sizes, so no matter the size of Mom's kitchen, your heart will look HUGE.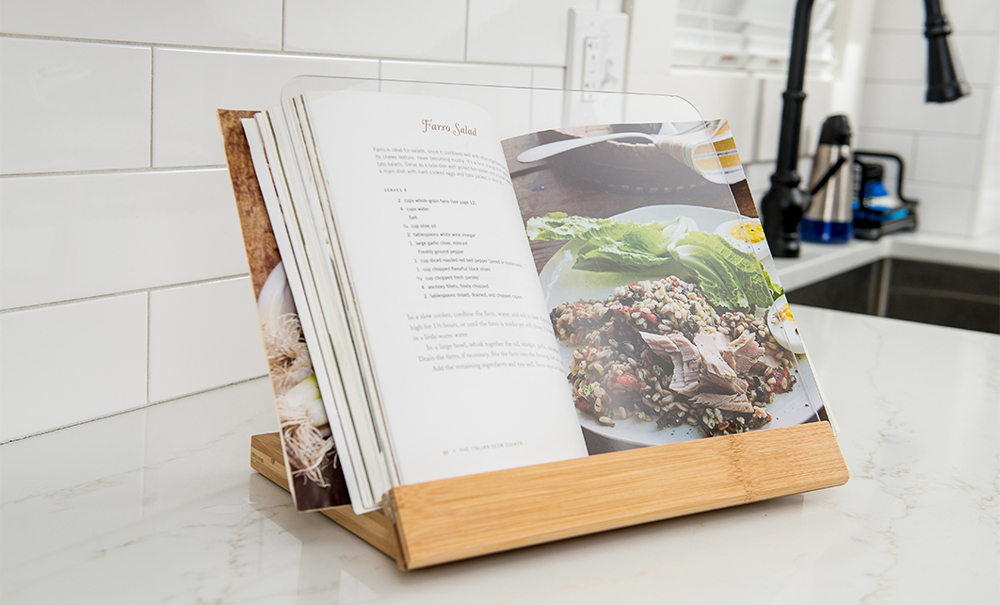 Keep Family Recipes Safe with a Guarded Recipe Holder
Whether she's grabbing a recipe from her tablet or using a cookbook, having a sturdy recipe book holder can make cooking much simpler and less stressful. Instead of her recipe laid on a flat surface, amidst the food and cooking materials, the bamboo design allows her to prop up instructions for an easier read. The compact design doesn't take up too much counter space and features a splatter protection guard to avoid staining the precious pages with sauces and liquids..
If you want to go the extra mile, consider purchasing a blank recipe book, which is the ideal place for Mom to record all of her family favorites, complete with secret sauces and other helpful hints.
For the Mom Who Wants to be Pampered
Whether you prepare her favorite food or surprise her with a new exotic dish, cooking for your mom is a great way to pamper her on this day.
The food can reflect the love we feel for people, so get in the kitchen and prepare a delicious meal she'll never forget.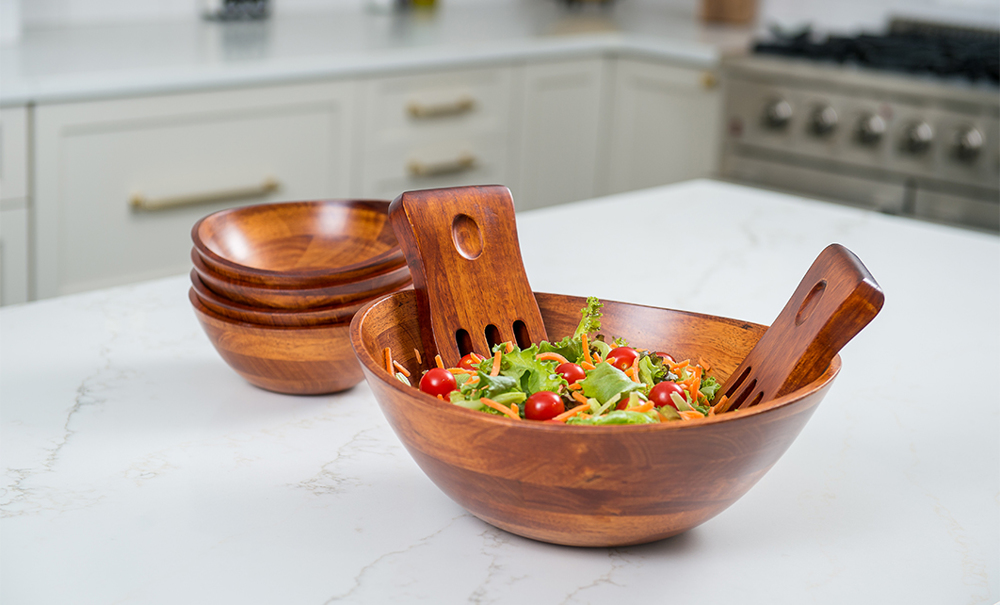 Serve and Honor Your Mother This Spring!
It's hard to find the perfect gift for a cooking-savvy Mom and also think of what to eat too. Why not combine the two? What better way to say "Happy Mother's Day" than serving a garden-fresh salad in a beautiful cherry finished wavy rim serving bowl. This time of year is the ideal time to celebrate with vibrant vegetables and fresh ingredients. Finish your dish by serving it in an exquisite cherry serving bowl. Don't fall short this Mother's Day by adding matching salad hands to your serving set for Mom. Its durability and charming appeal will surely leave you wanting one for yourself too!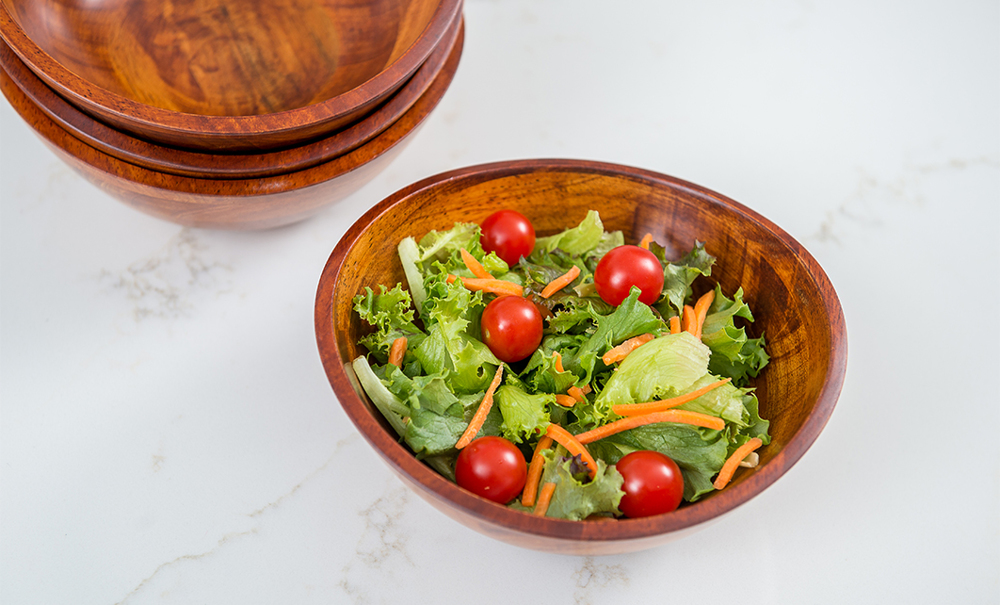 Show Mom that she deserves more than just a day of appreciation with these cherry salad bowls. The best complimentary dish this Mother's Day is a delicious, crisp salad. Give Mom the gift of cherry wood and make any moment special with these astounding salad bowls. It's hard to find the right gift for Mom, so skip the flowers this year and give her a gift that truly keeps on giving. Her meal's attire will never be the same again.
Making our mothers feel loved is much easier than we could imagine. They are faithful friends and confidants and there is no day in which a hug from them doesn't make us feel at home. To show her how much you love her and how grateful you are for everything she has given to you, pamper her on this Mother's Day in a very special way!
---
---