National Relaxation Day: Movie Night!
Is there anything that sounds better than National Relaxation Day? August 15th is the perfect day to enjoy the comfort of your couch with your friends and family for a movie night. Enjoy a sensational movie from your own sofa without having to deal with the overpriced popcorn and annoying seat neighbors at the movie theatre. Here are three ways to make your movie night top-notch.
Neighborhood Movie Night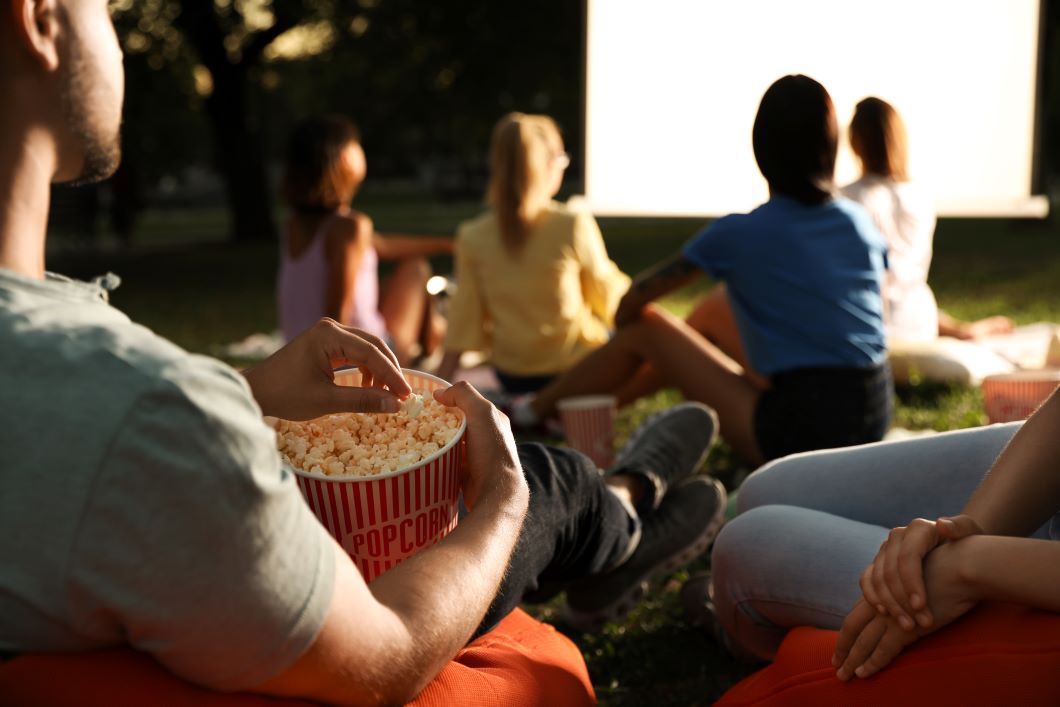 Expand your movie screening possibilities past the television screen with a projector to make the experience even more cinematic. You can even take the movie outside for a neighborhood outdoor movie night! Encourage your neighbors to bring outdoor chairs, pillows, and blankets to enjoy the lovely summer night with a relaxing movie.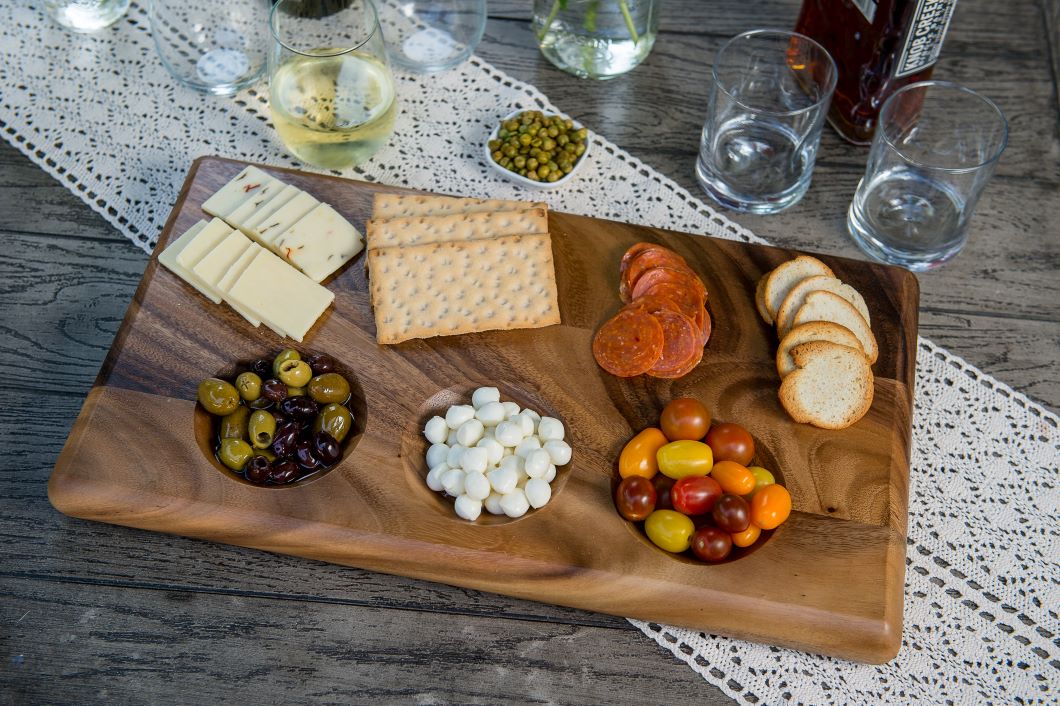 Snacks are also essential to every successful movie night. Share your fantastic snacking experience with your friends and neighbors by setting up the perfect snack station. Here are some snack selections:
Classic popcorn is essential for every movie night. Fill up some large bowls, such as an Acacia Wave Bowl, to maximize your popcorn supply for your guests. Provide some matching small Acacia Wave Bowls so that everyone has a personal popcorn and snack bowl.
Candy and nuts are the essential sweet and salty combo for every movie night. Set out an assortment of your favorite bite-sized snacks in small or large Acacia Natural Finish Wavy Rim Bowls

or, if you want a more rustic option, in

Acacia Bark Rustic Tulip Serving Bowls.
Create a chips and dip bar with the Acacia 3 Dip Serve Board to add a summer picnic touch to your gathering. Choose your favorite salsa, guacamole, and other fun dips with delicious crunchy snacks perfect for dipping.

Or, prepare a savory charcuterie board with fresh tomatoes, olives and marshmallows.
Make it easy for your guests to carry their snacks back to their seats with an Acacia Large Serving Tray with Cut-Out Handles or a Solid Bamboo Tray. These trays can also be used as a stable surface for your drink, instead of balancing it in the grass next to your chair.
Movie Night with Friends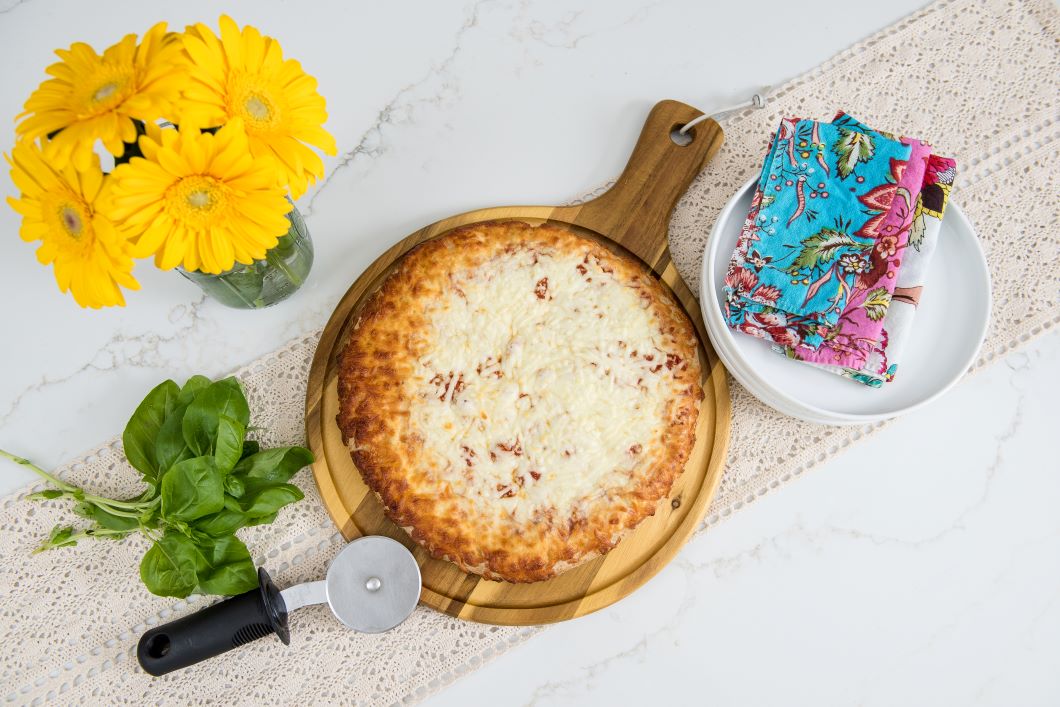 Want to keep the party smaller? You and a couple of friends can have your own private show on the big screen with your at-home projector, or you can take the relaxation indoors to the comfort of your sofa. Make your movie room even more relaxing with various seating options such as bean bag chairs or recliners.
One of the best food options when hanging out with friends is pizza, so why not turn your movie night into a pizza night as well? Serve up your homemade Margherita pizza on a medium Acacia Round Serving Paddle or plate your make-your-own personal pizzas on a smaller serving paddle. And don't forget the popcorn! With the large Cherry Finished Flared Bowl, you can fill up your popcorn bowl to maximum capacity to ensure there is plenty of popcorn for everyone.
Make it Cozy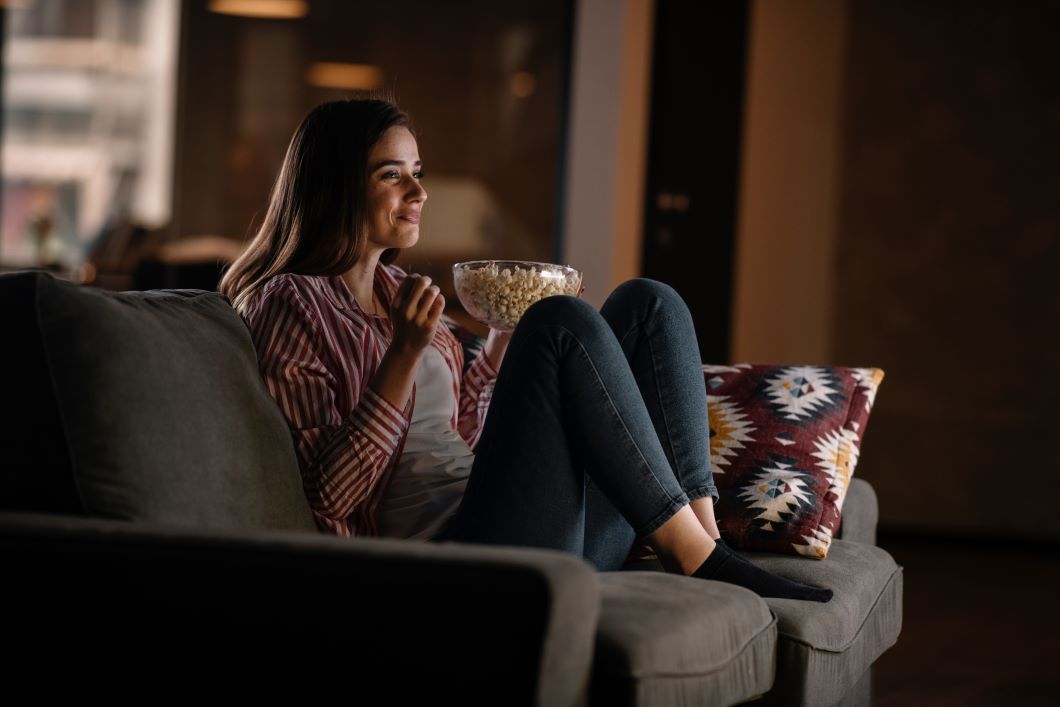 Not interested in a social relaxation day? Make tonight your own by binge-watching murder mysteries or re-watching your favorite guilty-pleasure films. Cozy up on a couch or beanbag with an entire bowl of popcorn or your favorite snacks. Repurpose your Acacia Sunburst Salad Bowl for some unhealthier options such as candy, pretzels, nuts, or popcorn because tonight is your night to relax and enjoy yourself without stressing about eating healthy.