Healthy and Fun Lunchbox Ideas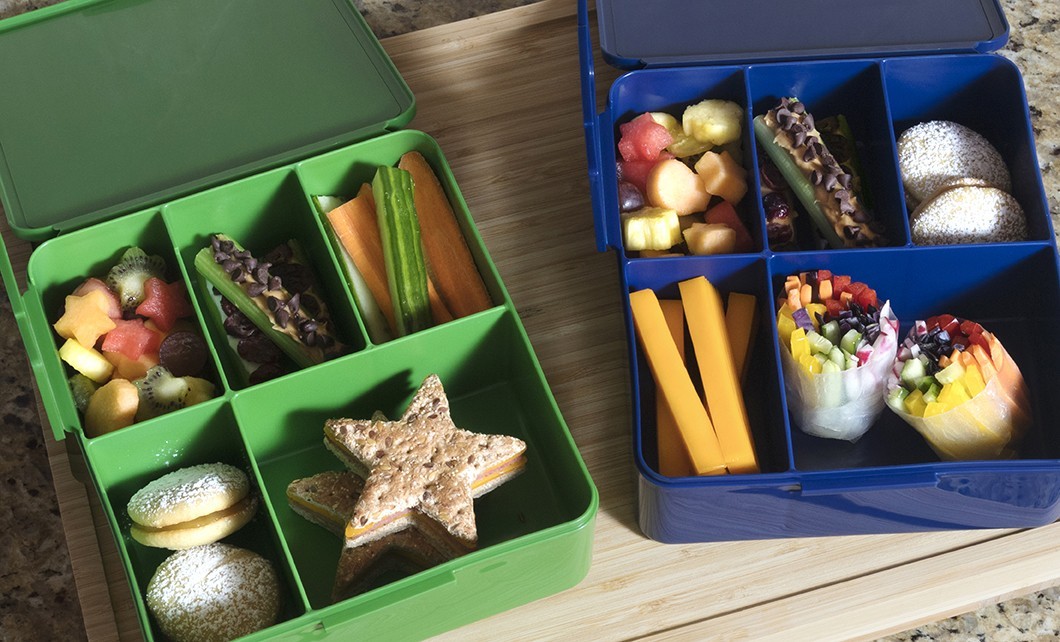 Let face it: children are incredibly opinionated about everything from their favorite toys to which socks they will be wearing today. So packing a healthy lunch can be frustrating, especially if you don't know where to start or if you have picky eaters. A healthy lunch is essential, so we put together some useful tips on how to make a fun lunch that keeps your kids fueled all day the nutritious way.
Bento boxes are the latest craze, the individual compartments allow for easier meal prep and help remind us of correct portion sizes. But what are some healthy bento box ideas your kids will love? The key is appealing to the senses using a variety of combinations of colors, shapes, and textures.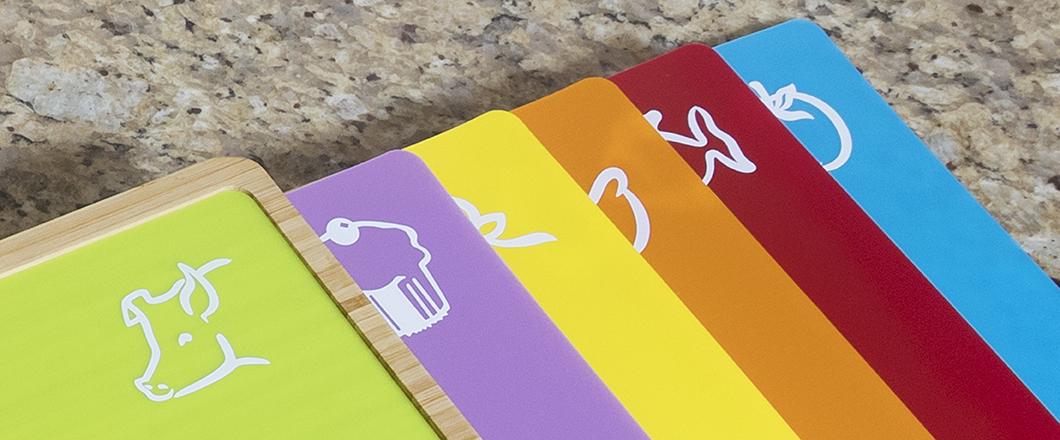 Busy mornings, or not inspired? No worries—using this beautiful and functional
bamboo cutting board with six removable cutting mats
will help you create healthy and fun bento boxes for school lunches with a variety of foods that even picky kids will enjoy! Each color-coded mat will inspire you to create fun lunches like adorable star-shaped sandwiches or animal-shaped fruit pieces! The cutting mats also feature labels indicating which type of food to use with which mat so there is no food cross-contamination. The cutting mats are made from durable, eco-friendly bamboo and polypropylene (a BPA-free, food grade plastic).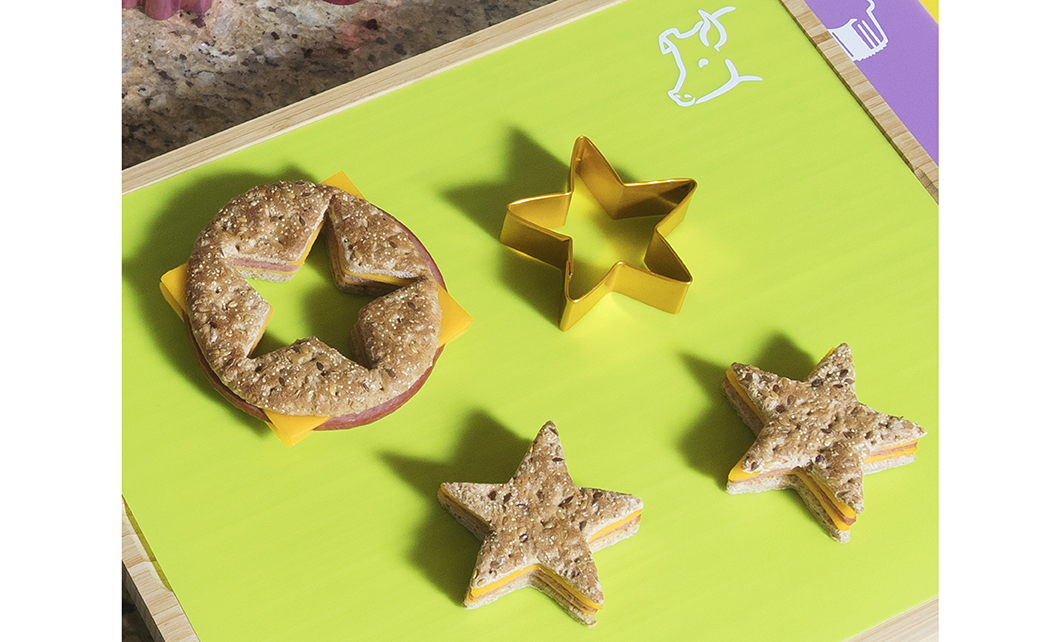 Shapes:
Remember when your kids were still in their high chairs and the only way to get them to eat their fruits and vegetables was to turn each spoonful into a spaceship, a car, or a shooting star? Well, you can use the same concept to get picky eaters to try new things with a few food mold mini cookie cutters and a little imagination. From fruits and vegetables to sandwiches and wraps, you can make you child's lunch box the envy of the class.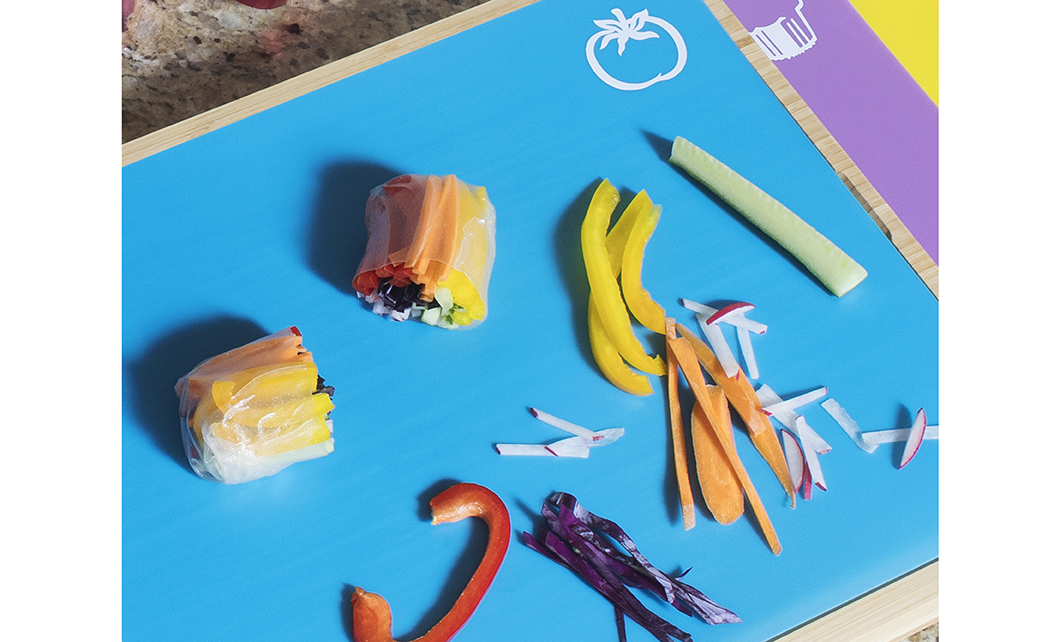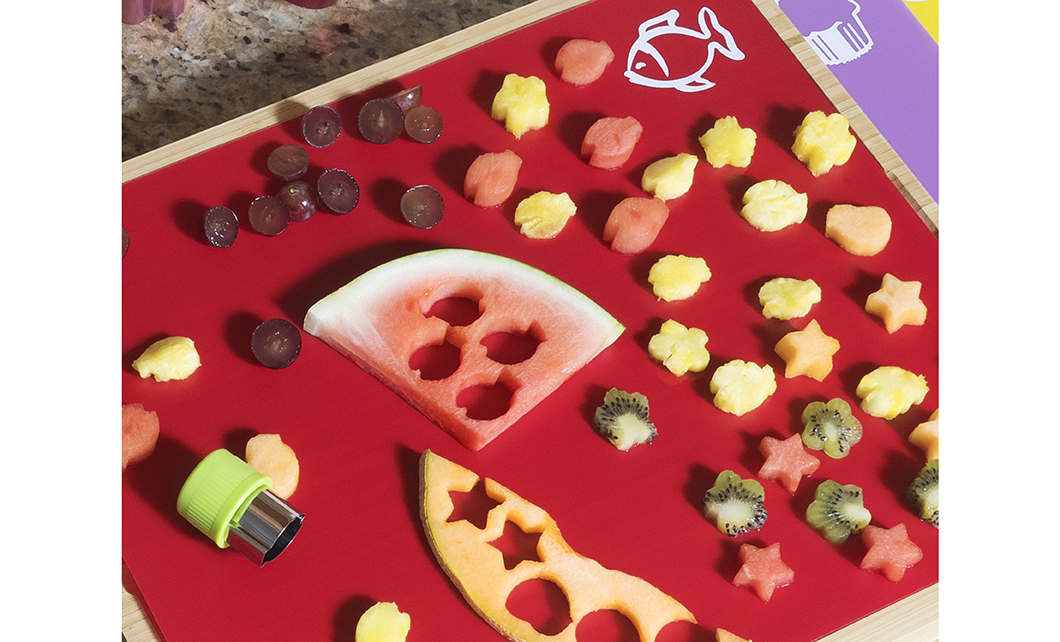 Colors:
Creating a colorful lunch will not only catch your child's attention, it will also encourage him or her to try some healthy and tasty new foods! Research shows that if you can get kids to eat most foods by the time they are in high school, they will eat nearly everything by adulthood, so it is really important to expose your child to different foods at an early age.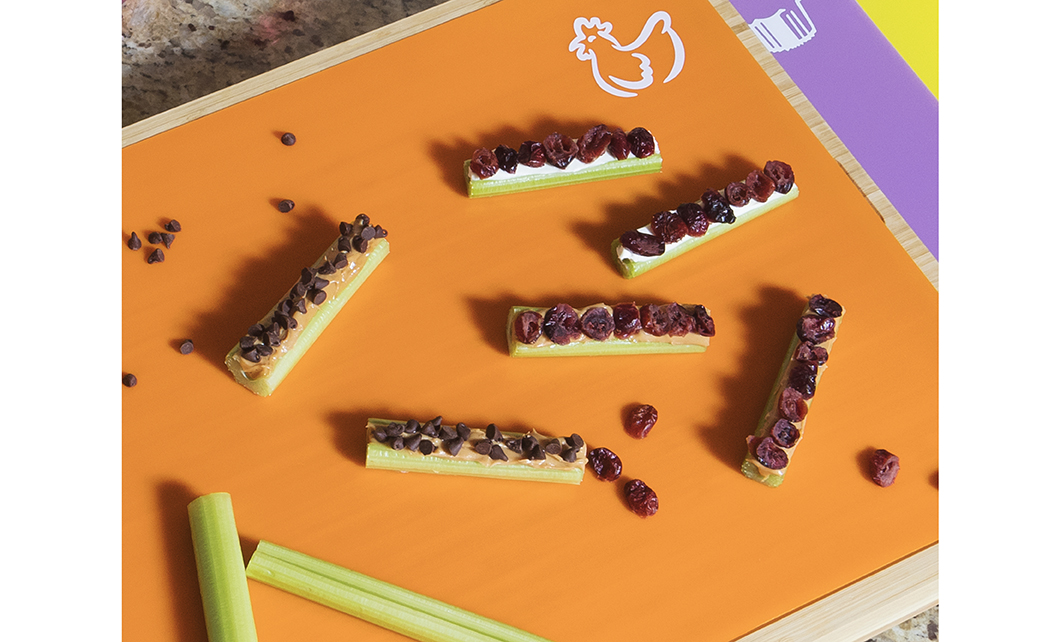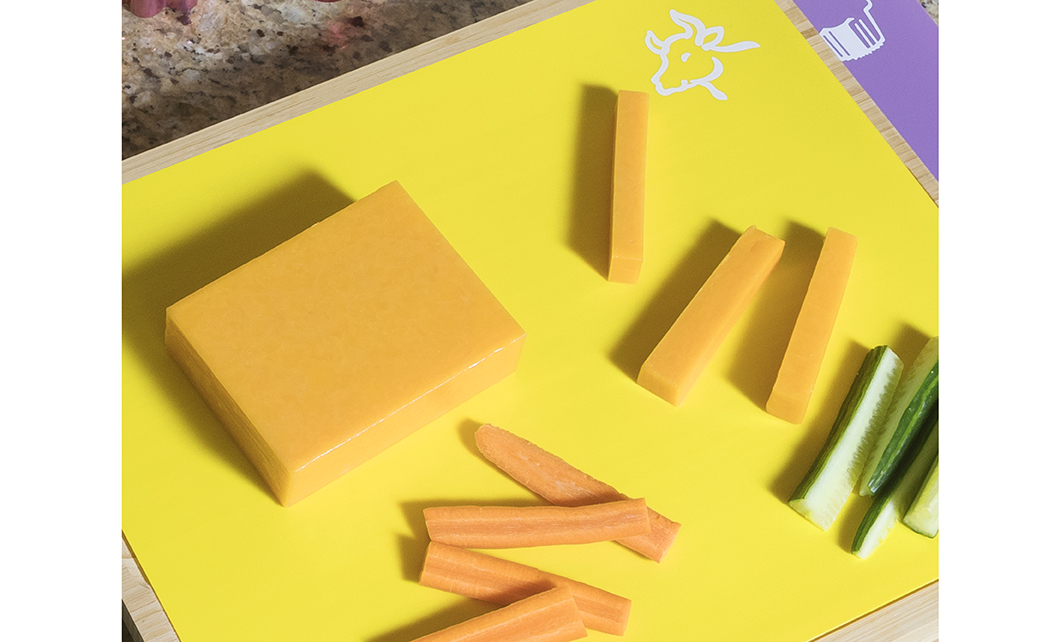 Texture:
Wondering how to help your child overcome picky eating so they get all the fruits and vegetables they need? From "crunchy" to "soft," food textures can be a real challenge for parents. Every type of food we eat has a different texture, and when you have more than one child with different texture tastes, you can begin to feel like you are running a restaurant at home! With toddlers, the high chair is your friend, as you can get your child to play and experiment with different type of food. One of the keys is to familiarize your kid's senses with the opposite texture. Another key is to expose your child to a variety of food at an early age while having fun at it by creating some easy and healthy snacks like ants on log or teddy bear toast!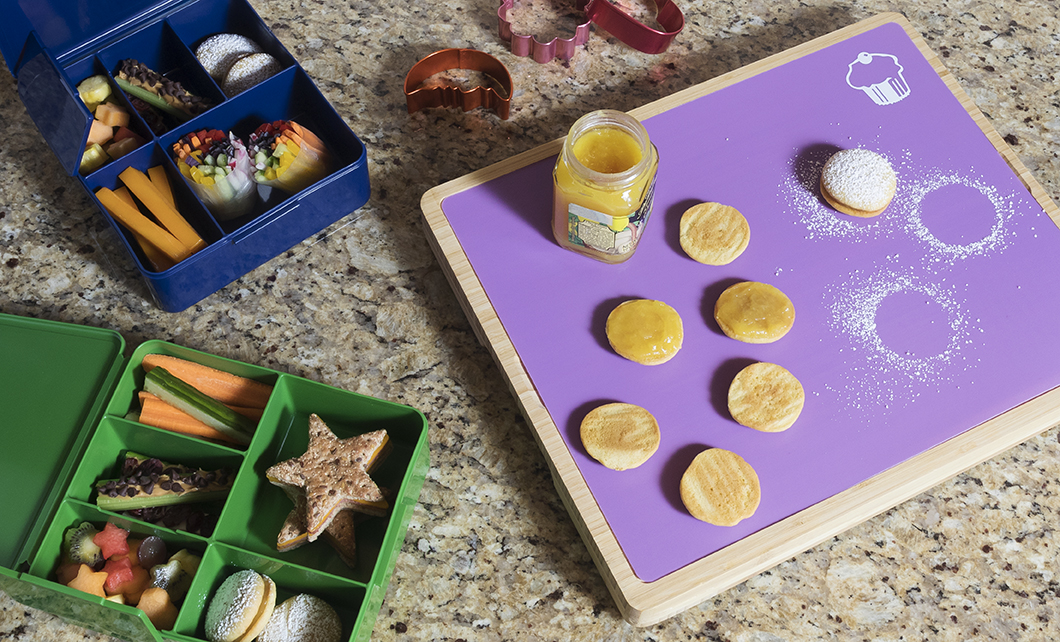 ---
---