En"tea"taining: Tea for Troubled Times Part 2
Who's excited about seeing people again? We are!!! Hosting friends and family with ease is always a central focus of our product design. In our last post we explored the relaxing and healthy benefits of tea. Today, we present you with the essentials for your next fabulous get-together. Dream now and get ready for your long-awaited reunion with your socially distanced friends and family! We want you to be ready to go once gathering with loved ones is once again approved in your area.
Impress Your Guests
Whether you're just enjoying a quick visit or sharing a meal, tea comes first. Everyone has favorite teas, the must-haves that make it to the top of the list and which always seem to disappear more quickly than the rest. Even these favorites tend to be hidden away, since tea is best stored in a cool, dark place. What do you do when it's time for your favorite teas to be shown off?
Presenting your teas at the table brings something extra to an otherwise casual visit. Not only does a presentation box make your guests feel like they're in a high class establishment, it also eliminates the "What do you like? I don't know, what do you have?" guessing games. Our tea boxes come in either four, five, or eight section sizes, and show off all available options to your guests.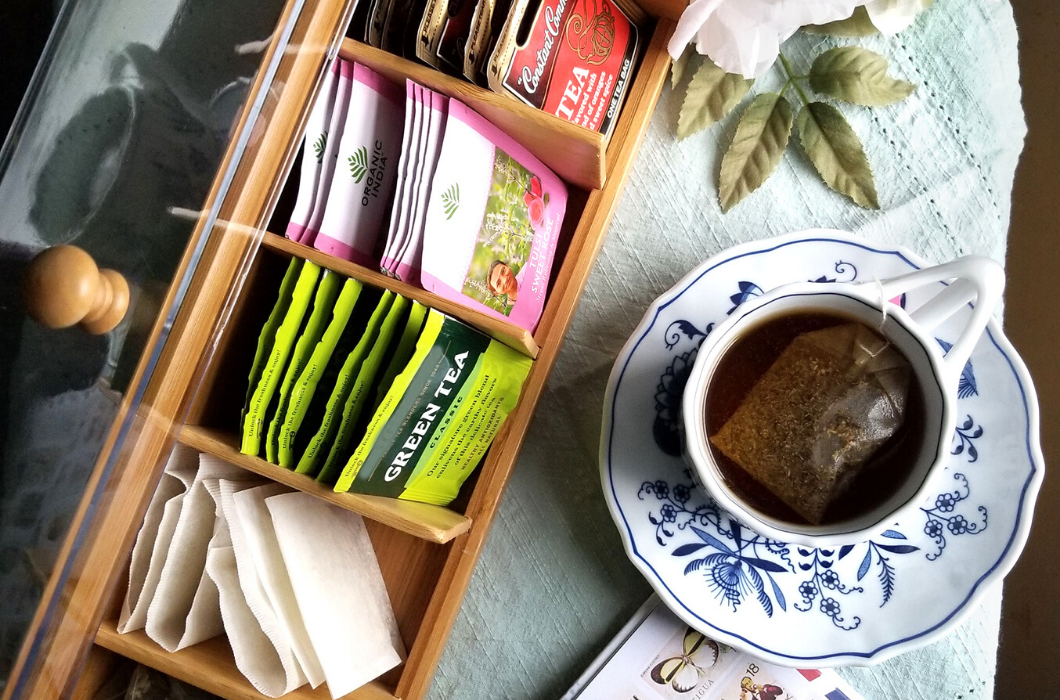 Conversation for Connection
Reconnecting with loved ones is a very important part of hosting. The kinds of conversations that can happen over tea and over food are unique moments for connection. Lately, it seems like most of what's talked about is COVID-19. We get it - it's a huge deal and it's impacting everyone's lives in big and often scary ways. That being said, try to include space for conversations that aren't only about the pandemic. Remind your loved ones that you love them, and talk about things that make you happy.
Some of the best hosts use clever conversation "menus" as part of their dinner parties. This is a wonderful way to gently steer conversations and be able to plan in advance what you think it would be fun to talk about. Using these kinds of conversation guides can also be helpful for kids, who will learn about taking turns, sharing their opinions, and being an active listener. To get you started, we've made a conversation menu just for you. Kids at the table will be able to participate in the questions under "starters" and can jump in with other ones as age and maturity allows.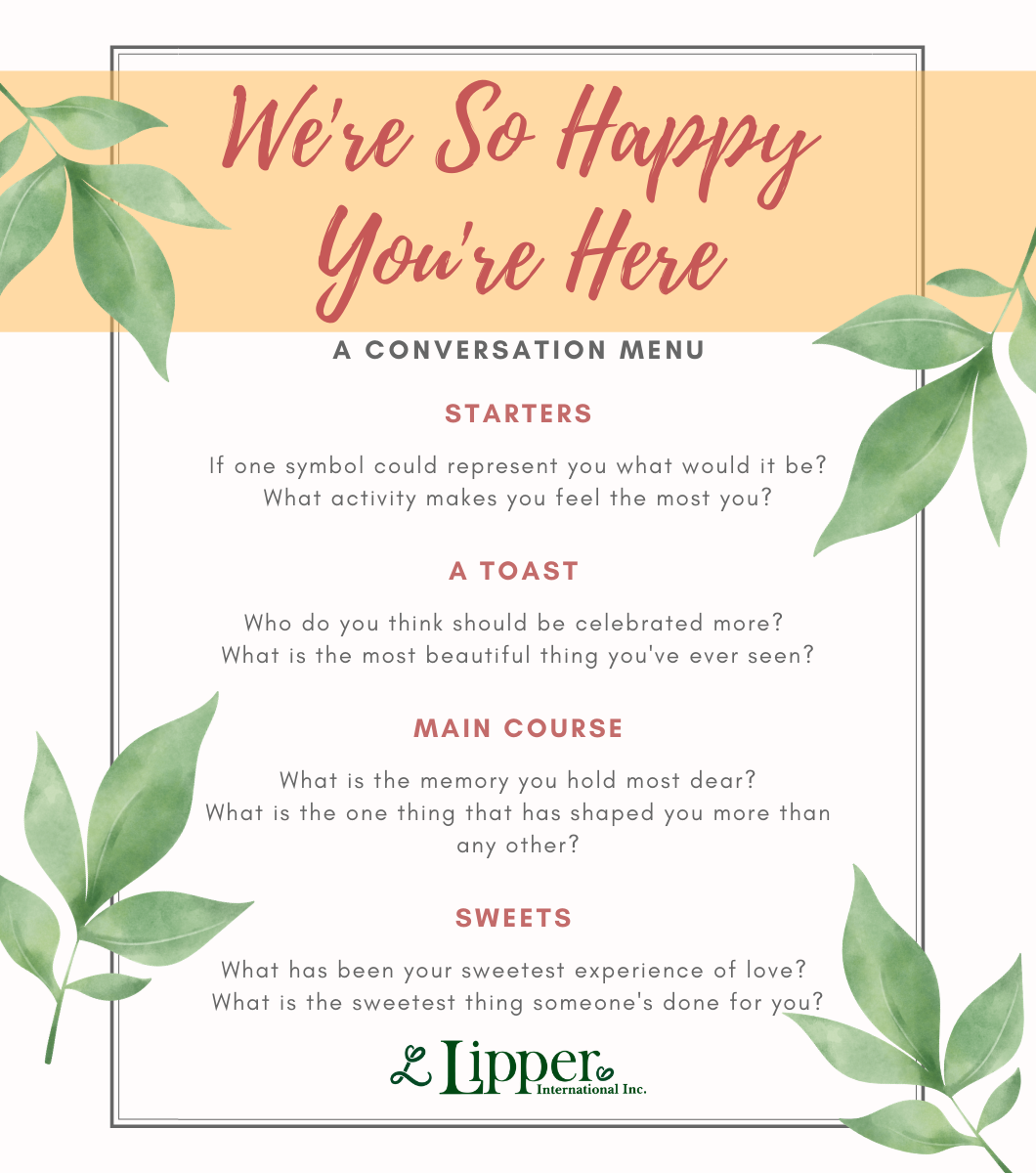 Tea Recipes to Try
There are endless ways to prepare and serve tea - every culture has different traditions around the essentially simple steps of steeping and sweetening. Recipes involving tea don't end there - tea can be included in recipes for every meal of the day.
For a traditional take on tea in cooking, try this tea salad from tea sommelier and blogger Mel Hattie, who learned about it while living on a tea farm in Japan. You will need high grade green tea for it, but what a lovely new thing to try! This salad is light, packs a ton of nutrients, and is a perfect starter that will encourage conversation around the table.
Even BBQ sauce can get the tea treatment! It's common to see a list of ingredients a mile long in best-in-show barbecue sauces, but this one is simple. Besides the tea, there are only a few ingredients needed for this sauce, and you probably have them in your pantry already! It's about to be grilling season, have fun and mix it up a bit! We have plenty of cutting boards, including this BBQ themed bamboo one, that will help you prepare and serve your next grilling masterpiece.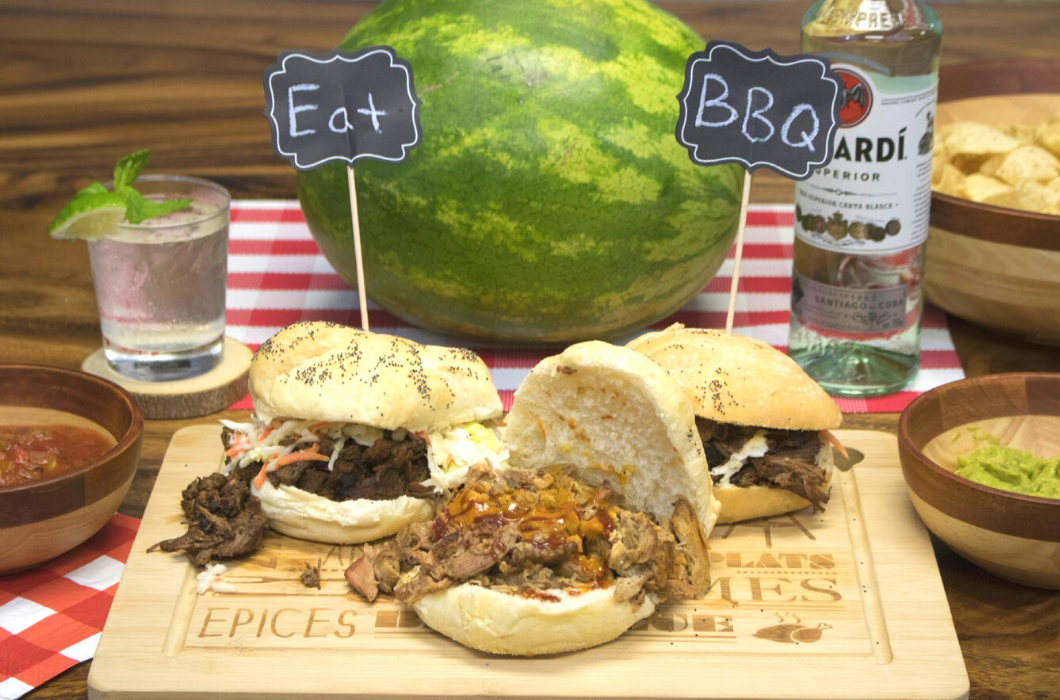 The vast majority of all the tea recipes out there are for desserts. It was hard to pick just one, but this Earl Grey Tea Yogurt Cake recipe from Bon Appetit is beautifully illustrated with gifs showing you exactly what to do. Not only have I made it at home, it's also been baked and highly reviewed by two friends, an aunt and my SO's boss. The Earl Grey Tea Yogurt cake is rich and ends up as a decadent breakfast bread similar to a coffee cake - plus it packs a caffeinated punch! It's extra satisfying to make if you need to use up some plain yogurt.
A breakfast bread like this looks extra tempting when displayed as part of a pretty breakfast spread. Our serving trays with feet are wonderful for displaying baked goods - and have even been used as stands for wedding cakes by our customers! Our new Burl Finish Serving Board with Feet comes in two sizes, and is perfect for a presentation of tea and sweets.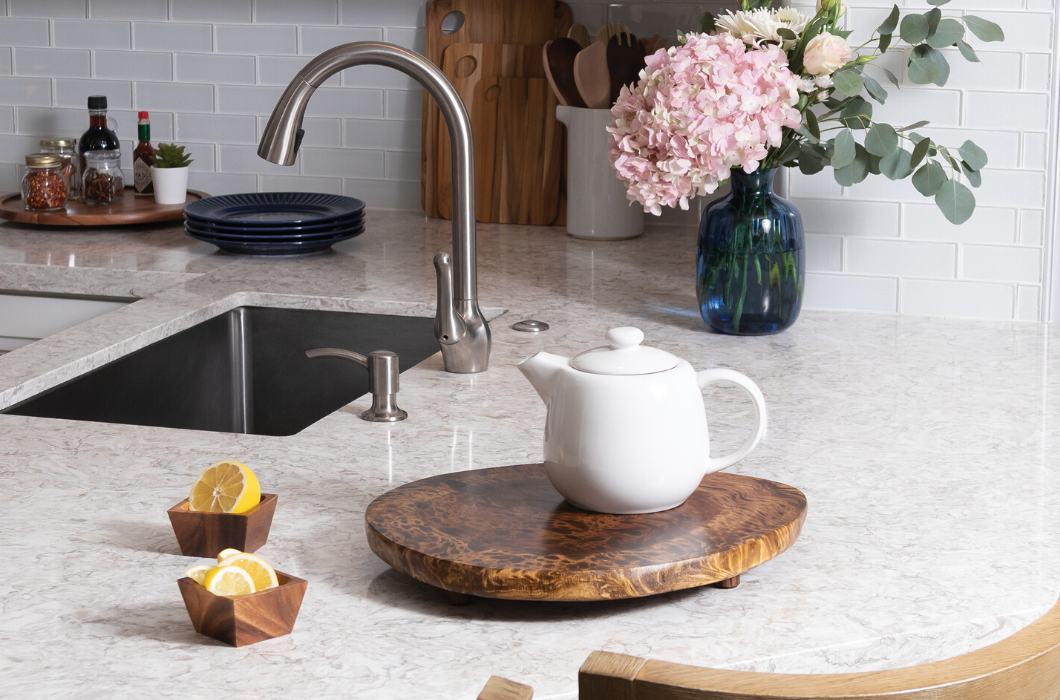 Whether you enjoy your tea brewed or baked into a cake, we hope it brings you comfort. Everything we do here at Lipper is centered around helping our customers bring a little love into their homes. In whichever ways you find comfort, may it come easily to you now. Reach out with your own tea stories, and above all, be well.
---
---