Creating Beautiful Fall Moments in Your Home Decor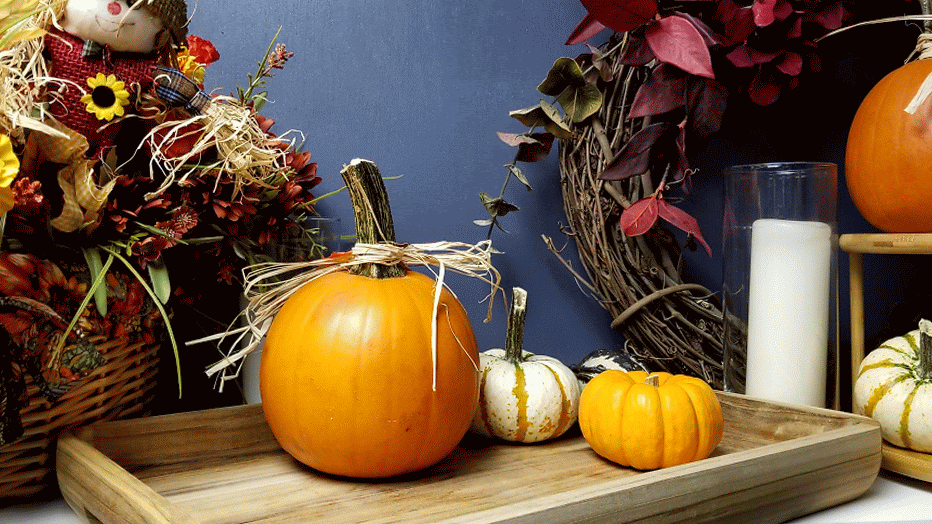 Summer was full of outdoor entertaining, everything from picnics and BBQs to beach days. Now that Fall has arrived, it's time to bring the party indoors and set the stage for all of the cozy gatherings to come. Decorating for Fall can make your get-togethers feel more special and allow you to experiment with new looks for your home. Read on for a step by step guide to creating beautiful Fall moments in your home decor.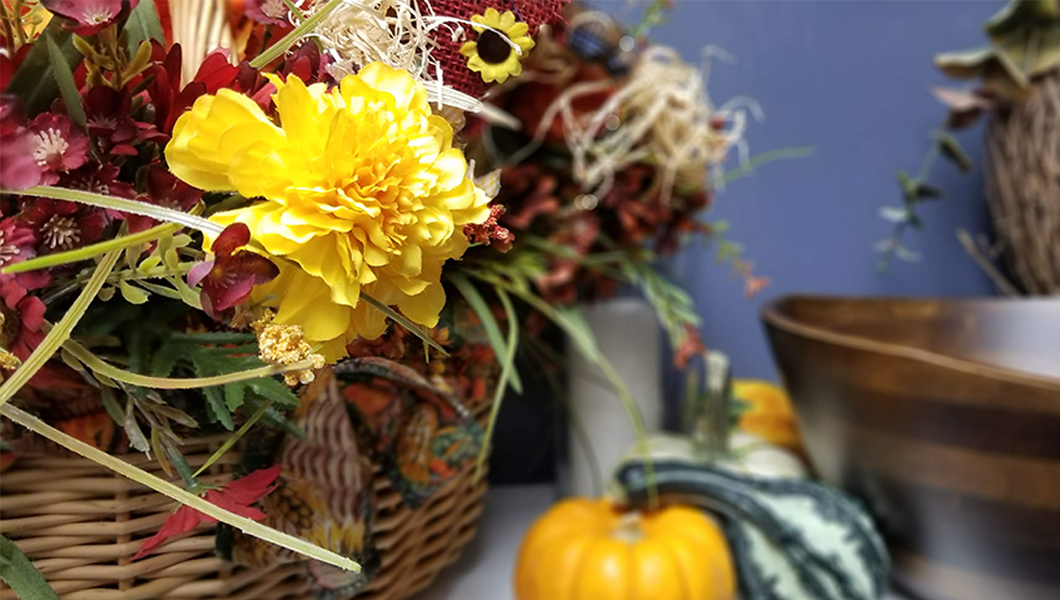 Natural Beauty
Bringing the outdoors in is a wonderful way to create beautiful Fall moments in your home. You're most likely starting to do this already with pumpkins to carve. There are so many types of pumpkins and gourds that can lend seasonal style to your centerpiece or mantle. We're lucky enough to be close to farms who grow options in many sizes and colors. If you are too, definitely check out those local places first, you'll be supporting your local economy and collecting conversation pieces!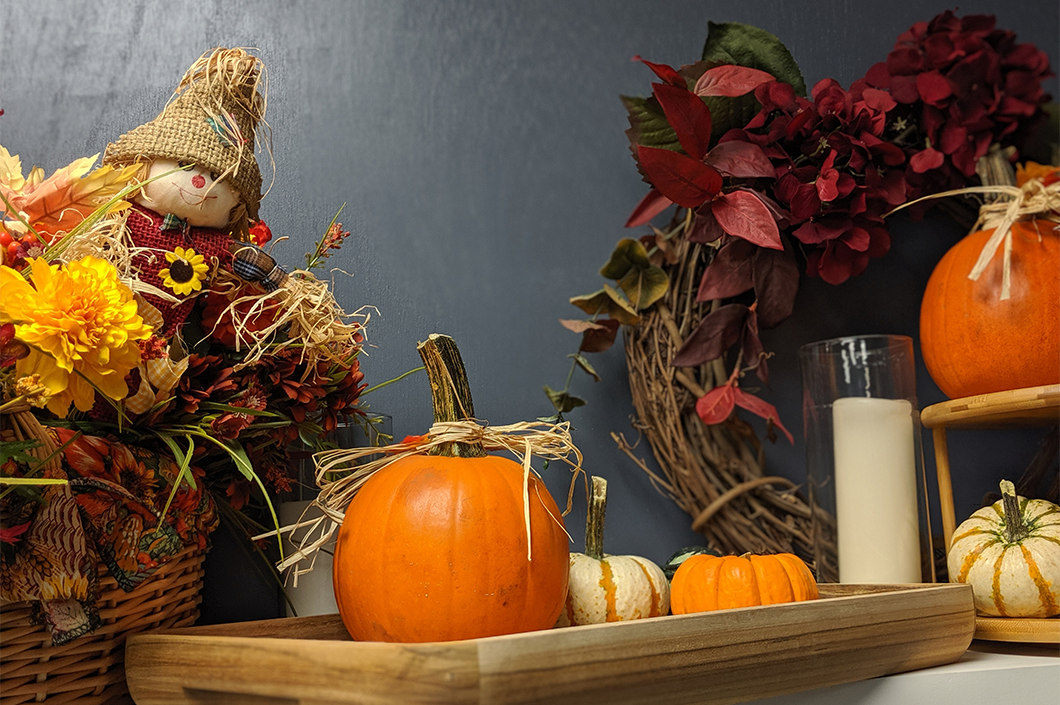 Proper Prior Pumpkin Planning
For extra planning ahead points, consider purchasing sugar pumpkins for your decor that can be used later for baking pumpkin pie or other wonderful desserts and even stews. Not only do you get extra bang for your buck by baking with your decor, you also have the chance to create a tradition around baking a new pumpkin recipe from scratch.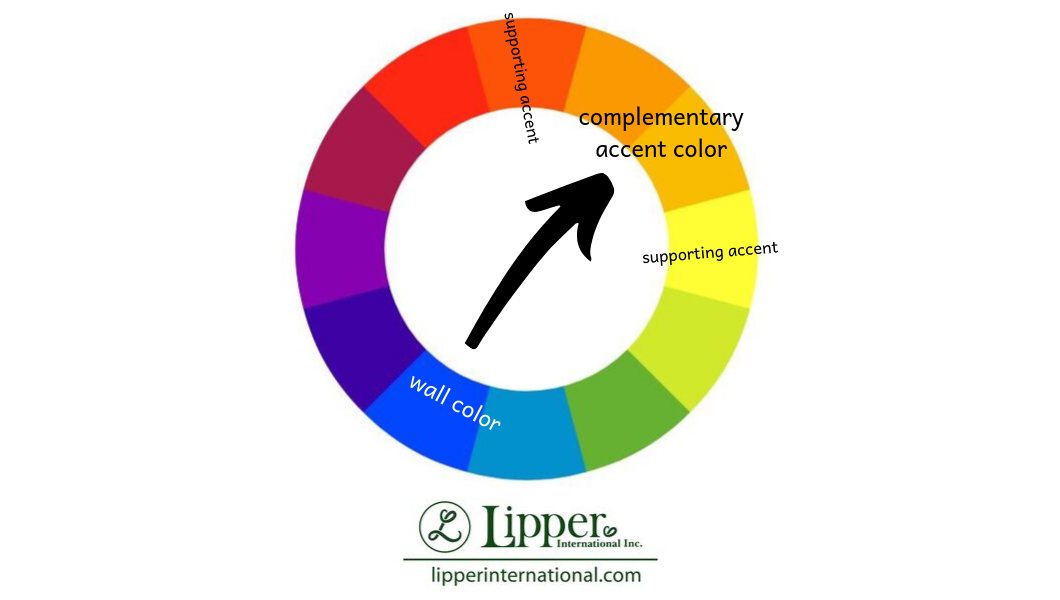 Find Your Accent Colors
Which colors are you working with? Go to the first part of your home that you want to decorate. Are the walls painted a neutral color like white or gray or have you chosen something more colorful? If you're working with neutrals, your decor options are wide open and we would recommend incorporating contrasts within the decor. If you're working on a very modern neutral dark gray wall for example, consider touches of white or off-white to make the decor pop. This could even come in the form of those gorgeous off-white pumpkins. If you're composing against a colorful backdrop, use this color wheel to help you choose accent colors to look for. Colors that are directly across from each other are called complementary colors, and offset each other dramatically. Because of the slate blue-gray painted wall we were photographing, we looked across from blue on the color wheel and made sure to pull in bright pops of orange. To provide some supporting accents, and because we love Fall colors so much, we also used deep red-orange and bright yellow.
Set Your Decor Mood
Pumpkin farms, apple picking and scarecrows have been on our minds lately. We went for a relaxed farmhouse style, with a touch of festive kitsch to really evoke those hayride feelings. Take this opportunity to play with styles you're curious about but haven't incorporated into your permanent home decor quite yet. There are so many amazing options for modern Fall decor, such as dark florals and moody candles. Maybe you want to bring in some contemporary and minimal Ikebana arrangements from a local florist instead. If you have little ones running around the decor style you choose could incorporate their drawings and craft projects. Follow your hygge.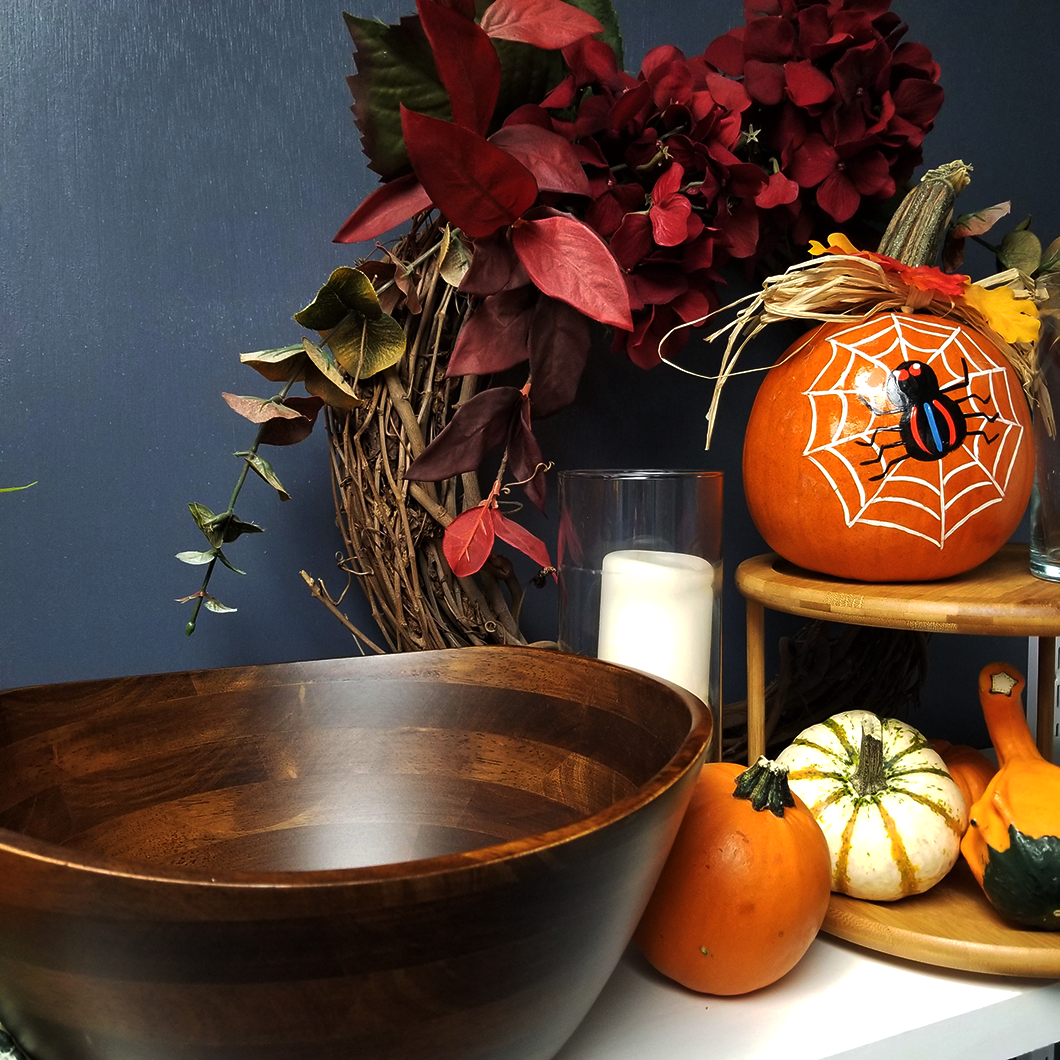 Feature Your Favorite Pieces
Can some of the housewares you use most often be part of the beauty you create in this display? This bowl is one of our favorites, and has so many uses. It works great for popcorn, salads, massive amounts of Halloween candy- you name it. Re-visiting your Fall decor set-up to use parts of it makes it part of your life and reminds you to appreciate the beauty you spent time creating.
We Made You A Checklist
While fun, there can be many moving pieces in putting these suggestions into place so we made you a checklist. Get your friends and family involved and enjoy this creative process.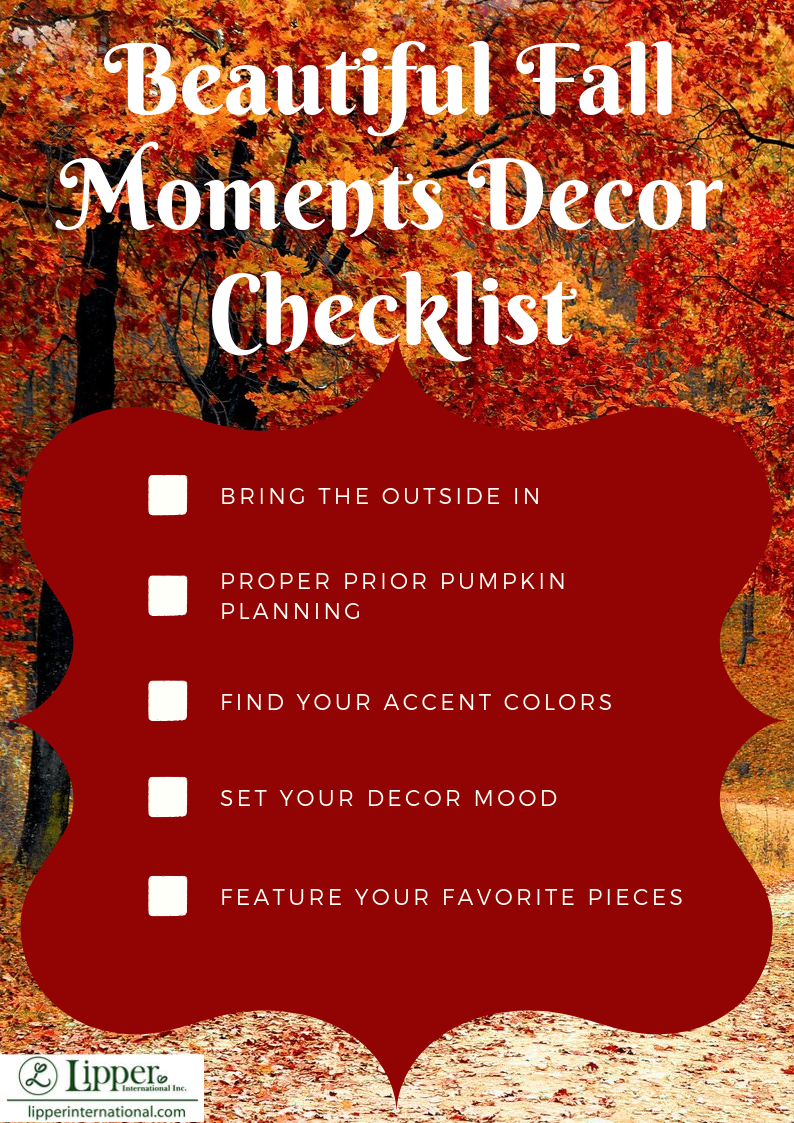 Share Your Creations
Share your beautiful Fall decor moments with us! We would love to see what you create. Tag us on Instagram @lipperinternational or come visit us on Facebook.
---
---