Creating a Work Space for Your Child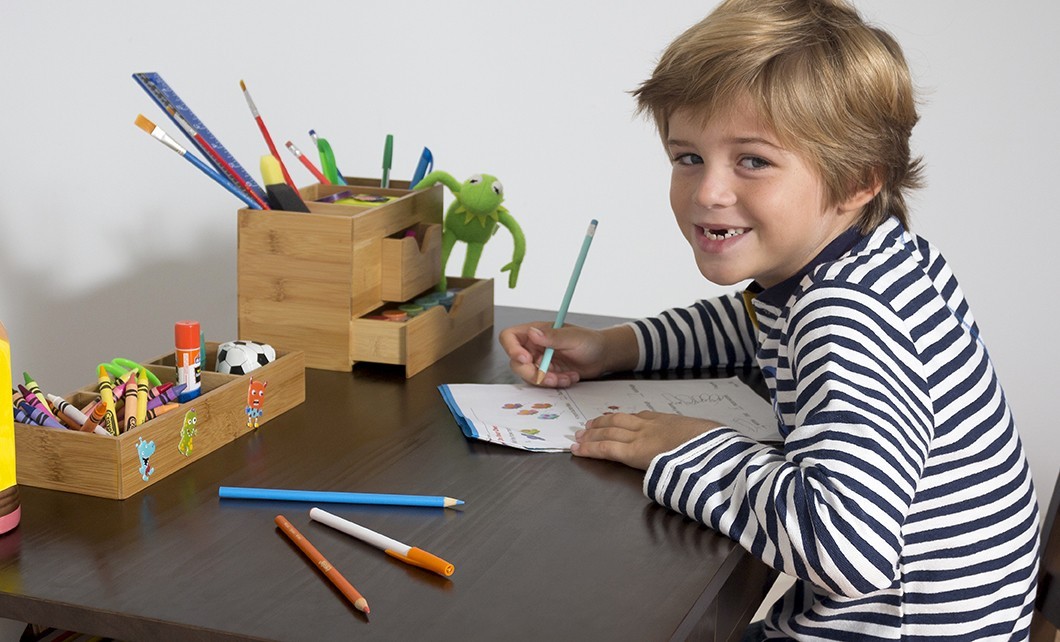 As the summer days diminish quickly, it is time to think about back-to-school. This year, give your student the perfect place to become a budding artist, a passionate reader, and an active learner! Creating a customized work area that caters to their size will give them a feeling of control and help them learn independence.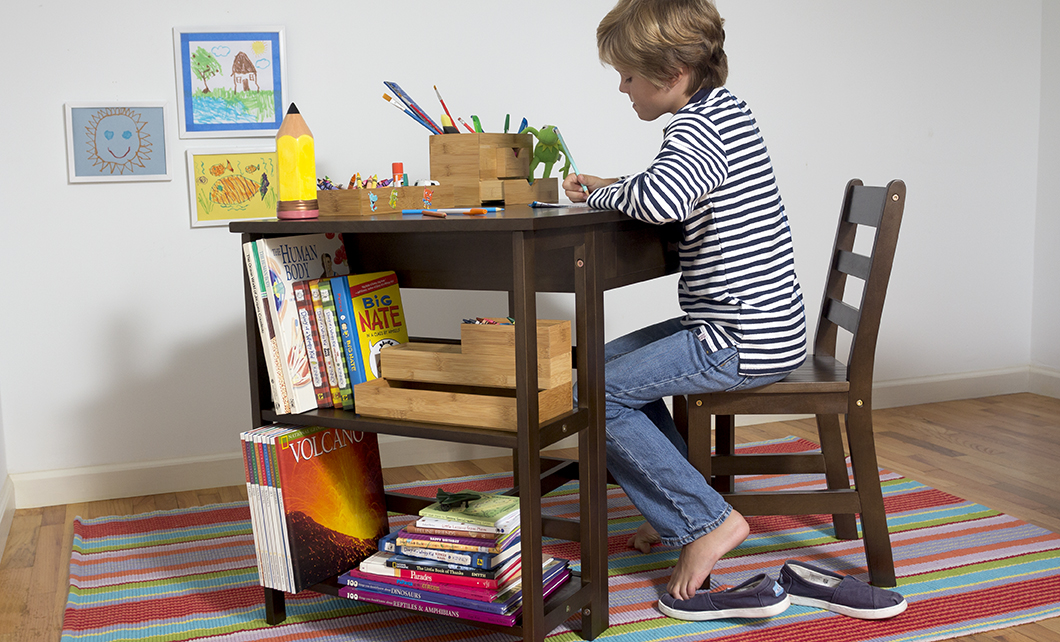 The Work Station
The centerpiece of your child's work space should be a functional, comfortable desk that is correctly sized to support the child's posture.
When sitting, your child's knees should be bent at a 90-degree angle, with feet resting flat on the ground. Buying a desk and chair set will ensure that your child has adequate space for their legs under the desk, and that the work surface is the appropriate height for the size of the chair.
If your child will be using the desk primarily for writing or drawing, consider a desk with a slanted top. A flat top will work better if they'll need to pile books, papers and supplies on the surface. Some desks even offer a chalkboard top so kids can draw directly on the surface. These desks are perfect to give your student a desk where they have plenty of space for numerous projects.
If you don't have room for a separate bookshelf or book caddy in your child's study area, consider choosing a desk with built-in storage, such as a storage cubby, pull-out drawer, or lift-up storage space under the surface of the desk, or a small bookcase built into the side of the desk. Having books within arms reach will encourage reading!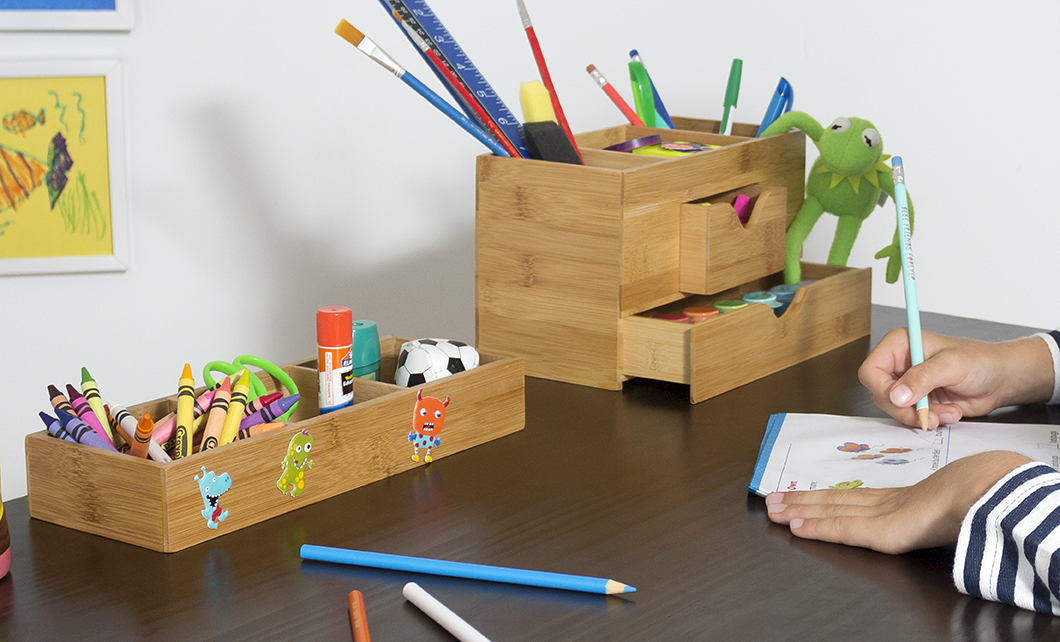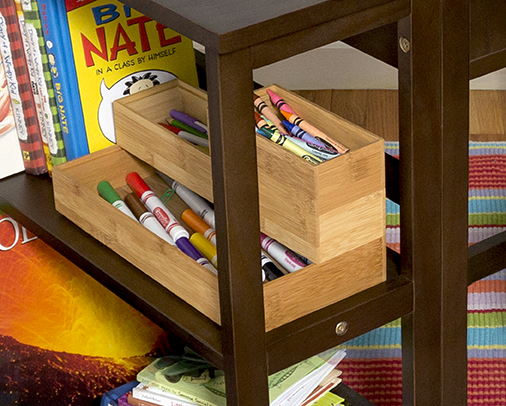 Organization
Having little ones running around makes for crazy and cluttered mornings. When everything is organized on your child's desk it prevents forgetting essential supplies for school. Adding tray organizers and stacking boxes to the work station can teach your child organizational skills and make them responsible for their own belongings. This is the perfect way to eliminate the number of "where's my…" five minutes before you need to leave. Other ways to teach your child organizational skills is by encouraging them to make checklists, creating an after school routine, and keeping track of their own schedule with a planner.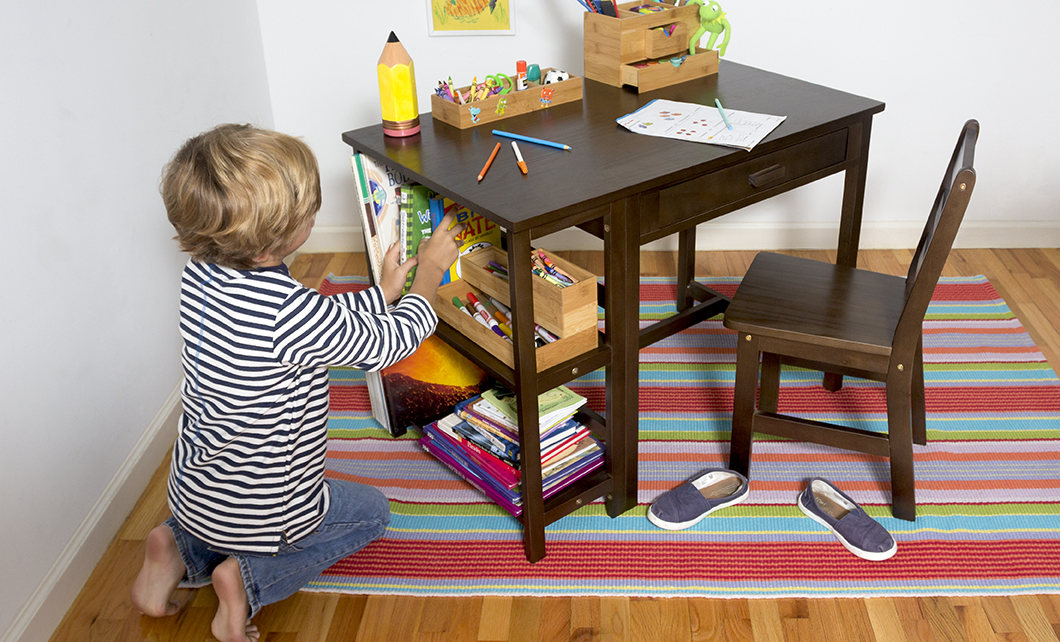 Steps to Build the Perfect Work Space:
Create your work space in an area with good lighting to ensure your child can see clearly. If it isn't well-lit by existing fixtures, buy a small desk lamp to reduce eye-strain.
Provide your child with a variety of school supplies for any last minute projects. Some of the essentials include pencils, crayons, paper, markers, glue sticks, highlighters, a ruler, safety scissors, and sticky notes. Their recommended list of supplies from school is a good reference for any other necessities.
A few personal touches can go a long way toward making your child feel special and comfortable using their designated work area. Consider putting up a bulletin board on a wall near the desk where they can pin up photos, artwork, a colorful calendar, or a homework schedule. For children that need structured work time, a wall clock or timer can help keep them on track.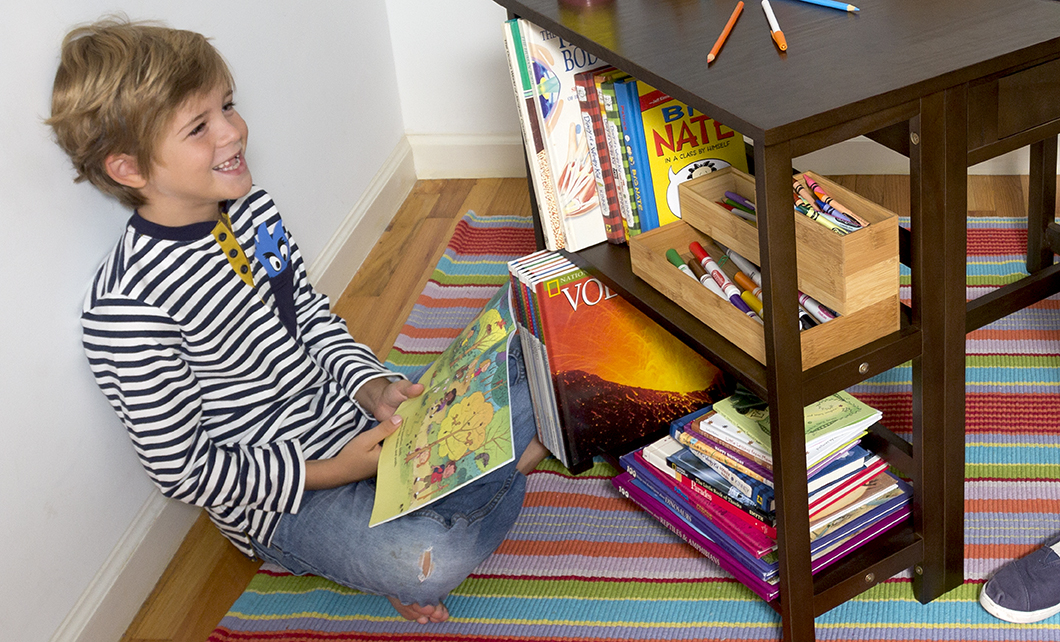 When it comes to studying and homework, kids need a place to call their own—even if it's just a small one. Providing your children with a place to do their schoolwork will give them the tools they need to succeed and make them responsible for their learning.
---
---