Back to School Organization Ideas That Kids Are Sure to Love
Preparing for a new school year can be exciting for children– a fresh start with new teachers, classmates and skills to learn. However, adapting from the summer-fun mindset to having a jam-packed schedule can also be quite overwhelming.
That's why we've whipped up some simple organization tips that you can put into action right now, so when school begins, your child will be more than ready, regardless of the situation.
Put these steps in motion and you'll not only find it easier for your child to transition to their back-to-school schedule, but they'll be more organized for the entire school year. This can lead to less frustration and unnecessary stress, which certainly gets an A+ in our eyes!
Stay Organized with a Kids Book Caddy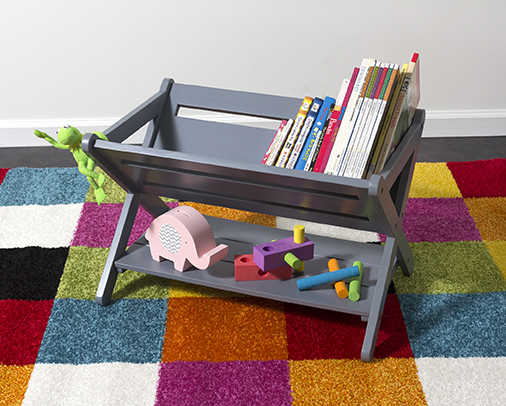 Stay organized this school season with a book caddy the kids will surely love! The perfect height for any curious learner, you can store all your child's favorite books and toys while having the stability of sturdy pine wood. Perfect for the playroom or your child's bedroom, our book caddy in gray matches any room's attire. Learning doesn't have to be boring; spruce up your at-home study surroundings by including a fun, long lasting book caddy to your homework routine. Bring the classroom home this school season with this back to school essential.
Build Good Organization Habits Young With a 3 Shelf Folding Bookcase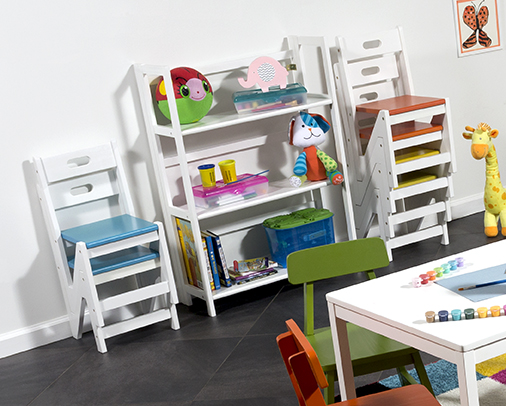 Start building good organizational habits young, that's why we like to customize your child's study space with the 3-shelf folding bookshelf in white finish. Perfect for storing fragile pieces on the top and unforgettable reads on the bottom, this folding bookshelf is great for showcasing all your favorite memories. With its convenient folding design, you can easily move and store the bookshelf no matter where life takes you. Give your kids the gift of organization early on, it's more likely these habits will stick!
Give Your Child a Workspace to Call Their Own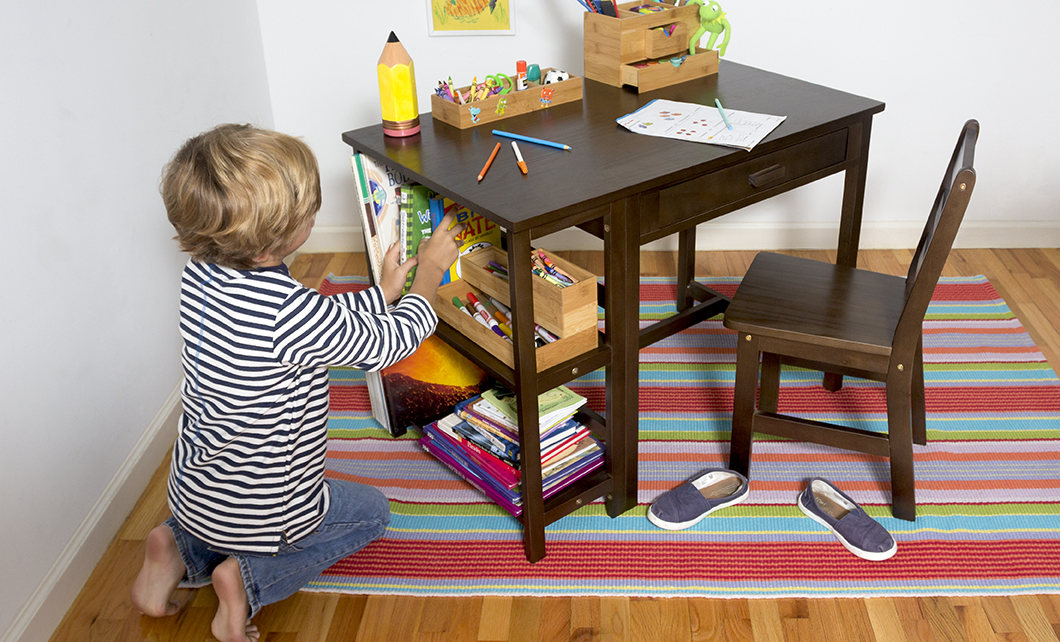 Like any motivated learner, children need a workspace to call their own. Our kids work station and chair in walnut finish comes with handy shelves to stack all your child's books and tools they need to get the job done. Give them the independence they crave and watch them grow their minds to think outside the box, your kids will enjoy having their own space to creatively flourish. Give them a solid foundation to help develop their education, the kids work station is the perfect way to promote healthy learning early-on, making it an essential back to school item.
Expand Your Child's Imagination with a Kids Toy Chest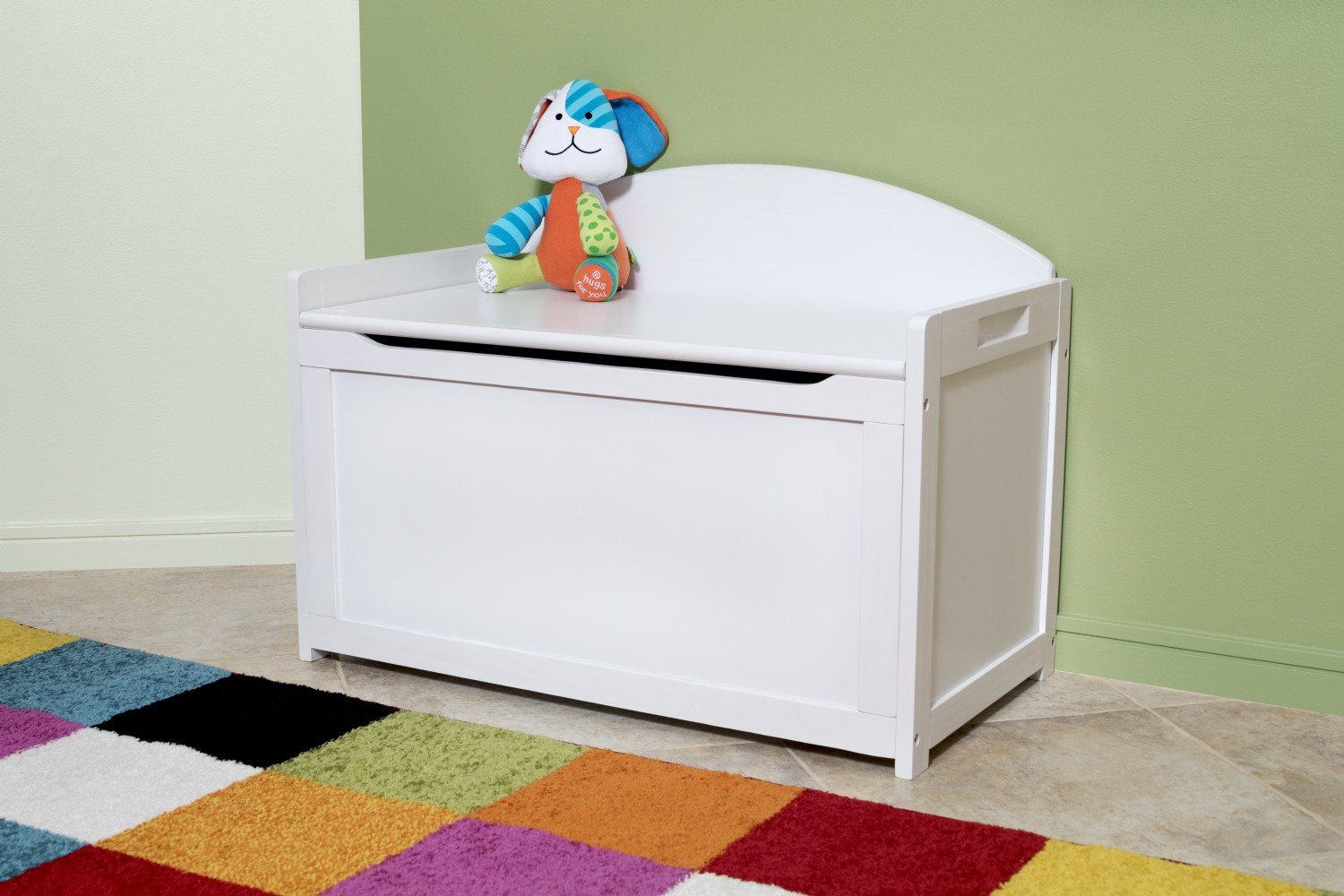 Let your kids gather around and discover their curiosity together, the Kids Toy Chest in White is the perfect way to stay organized and still let their little minds explore. Cleaning up doesn't have to be hard, have your kids store everything in this sturdy Beechwood toy chest. The white background compliments any décor, making it the perfect addition to a bedroom or playroom. Being organized doesn't have to mean risking your child's safety, with a slow close safety hinge and two holes that allows air in the back, we'll make sure your child's needs are always put first.
---
---