A Greener Kitchen: Small Changes to Help the Planet
The more we learn about the impact of plastics and consumer habits have on the environment, the more eco-friendly products are becoming available. Although old habits die hard, small changes can make a big difference. The more ways and means that you can find to go green in your life, the better it is for the overall environment. This holds particularly true for the kitchen.
Taking a look at the everyday tools and accessories in your kitchen and upgrading them for more eco-friendly products can make a big difference over over time. Reduce waste in your kitchen by choosing from some popular natural alternatives which, when they reach the end of their life, are compostable and won't add to the planet's microplastics pollution. Here are a few eco-friendly bamboo products that can help you to make a difference.
Stay Organized With A Bamboo In-Drawer Spice Tray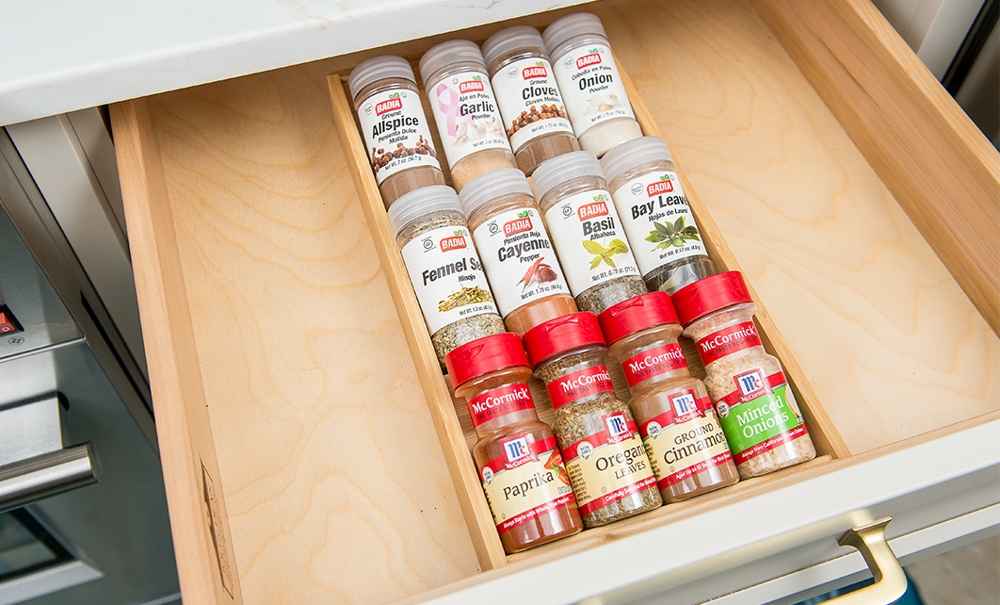 As a pristine cook, you probably have more spices laying around than you can count! Keep your abundance of spices tucked away with a bamboo in-drawer spice organizer tray. This eco-friendly tray allows you to conveniently grab any spice at your leisure. If you have food cooking on the stove, you don't want to waste time scrambling to find the perfect spice. Keep your spices organized and give back to the environment at the same time by adding a bamboo in-draw spice organizer to your kitchen. Bamboo is known for its durability and sustainability, making it the perfect way to subtlety show that you care for the environment.
Keep Your Bread Fresh With a Bamboo Bread Box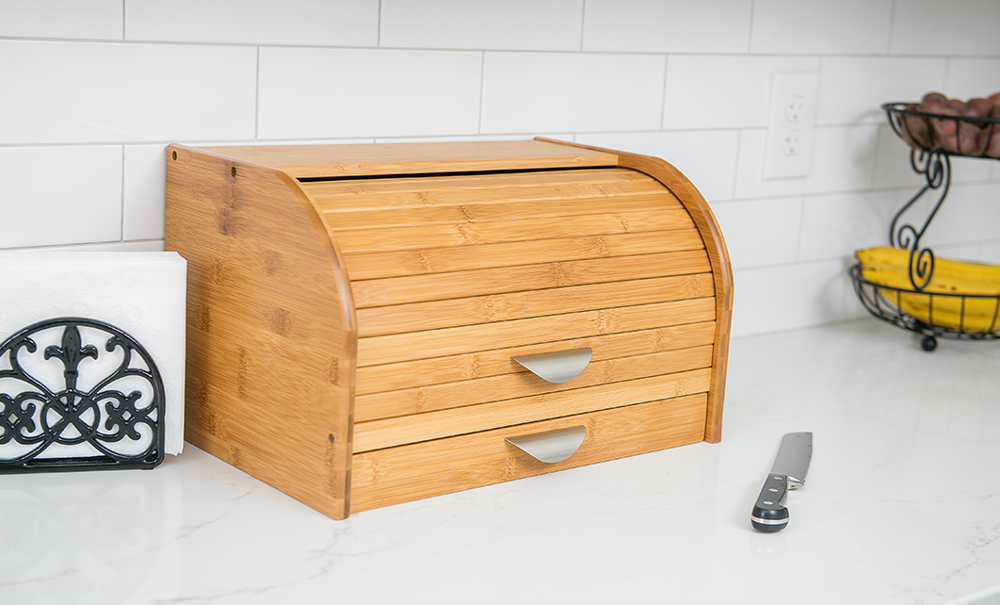 You shouldn't have to worry about your bread losing its crisp taste due to not storing it properly. Instead, keep it in a beautifully crafted bamboo bread box to retain moisture and freshness for longer. This lightweight yet durable bread box is made with bamboo to ensure its longevity in your kitchen. Known to be stronger than steel, bamboo is a top choice when it comes to durability. This fast growing, minimalistic plant is easy to harvest and produce in large quantities without hurting the environment. The roll top draw makes it easy to keep any sized pastry fresher for longer. Keep your kitchen organized and give back to the environment by adding a sustainable bamboo roll-top bread box to your countertop.
Ditch Your Old Plastic Cutting Board for an Eco-Friendly Over the Sink Cutting Board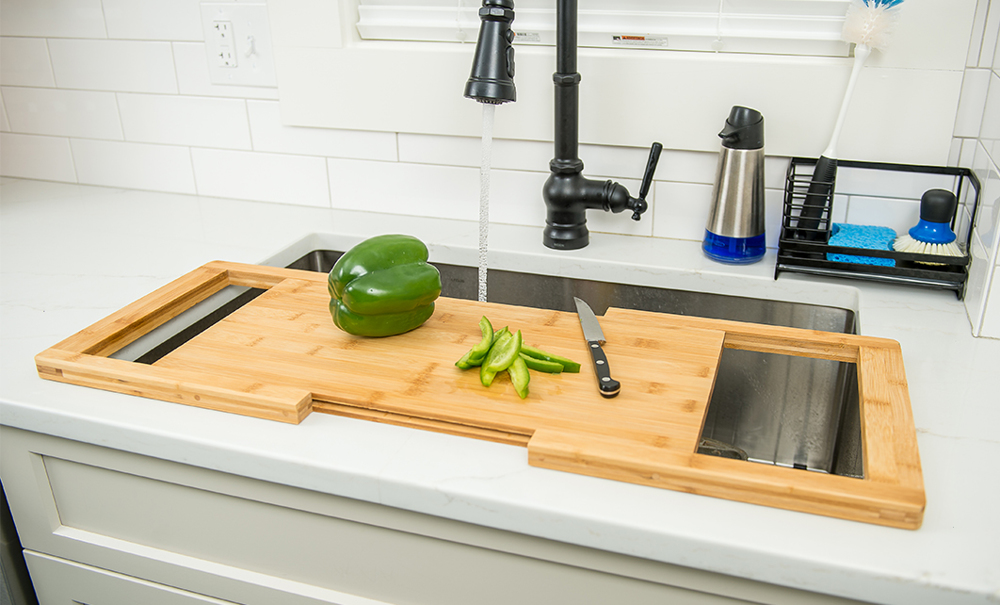 Ditching your old plastic cutting board and choosing an eco-friendlier option is the easiest little change you can make in your kitchen to benefit the environment. Plastic cutting boards cause harm to the environment as you have to regularly replace them due to wear and tear. An over the sink bamboo cutting board makes it easy for you to cut your vegetables with less mess. Practice sustainable ways by swapping your old plastic cutting board for an eco-friendly option such as bamboo. This little change will make a big impact, you'll never want to switch back!
Preserve Cherished Family Recipes With a Recipe Box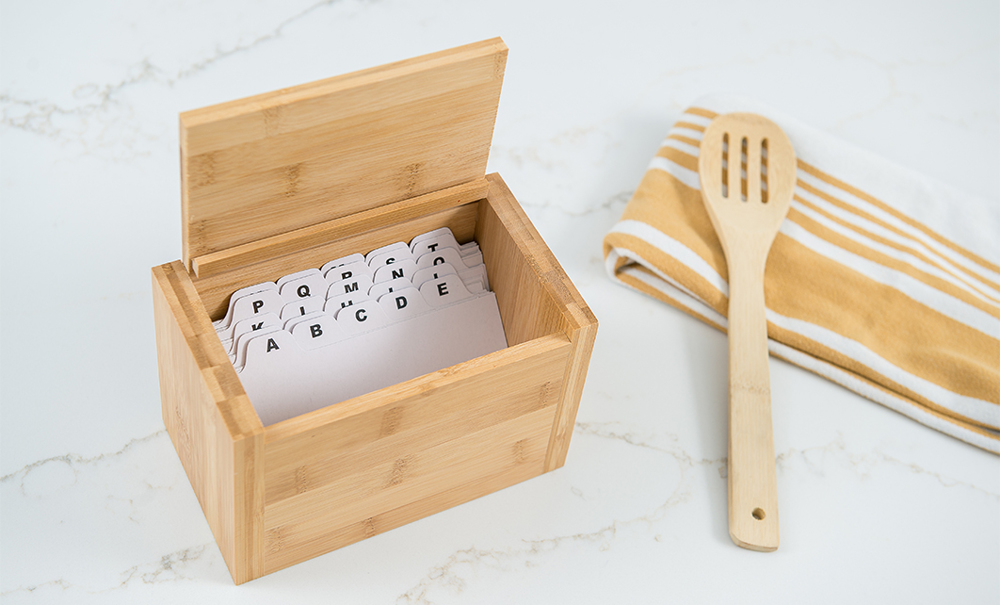 Made of resilient, sustainably sourced bamboo, this recipe box is a charming accent for any kitchen. Preserve cherished family recipes and organize your new recipes all in one place for years to come. The tabbed dividers make it easy to find a specific recipe in little time. Enjoy storing your recipes in an elegant recipe box that has zero negative impact on the environment. From appetizers to desserts, store all your family's favorite recipes in sophisticated, renewable bamboo to make your kitchen have a positive impact.
Bamboo is a fast growing, sustainable plant that requires little water and no chemicals or fertilizers to grow. These plants are incredibly adaptive, making them able to grow in a variety of climates. Bamboo is known for its ability to convert carbon dioxide to oxygen quicker than other trees, making it a powerful force in our eco-system.
---
---