4 Wood Kitchenware Products for a Sustainable Lifestyle
Ready to add a bit of elegance to your home goods and kitchenware collection? We have great news! Your efforts don't have to come at the expense of sustainability, price or durability. Bamboo and acacia wood products offer a gorgeous, eco-friendly addition to any home.

Wood products are not simply for kitchen use, table decoration or gifts, they are also a work of art. They give your kitchen a rustic feel and using them returns us to our culinary roots. They're nostalgic— the cooking tools of our grandmothers and grandfathers.

Trade in Plastic for High Quality Bamboo
Adding a napkin holder to your dinner table can add a sense of elegancy with any meal. In everyday life, we use napkins to clean up our spills and messes, making napkins holders a necessary part of your kitchen. Swapping out your plastic napkin holder for an eco-friendly product is an easy and quick way to bring sustainability to your dinner table.
Trade plastic for high quality bamboo; this is an affordable, yet sustainable option for your kitchenware. As one of the strongest and most durable woods on the planet, bamboo kitchenware is known for its reliability and longevity. Did you know it only takes about 60 days for bamboo to sprout and grow? This fast-growing wood is naturally antibacterial and ethically sourced, making you feel more confident about your kitchens carbon footprint.

Add Sophistication and Dignity to Your Table With Square Pinch Bowls
As a chef, you don't want to be scrambling around the kitchen looking for ingredients when you have food cooking on the stove. Like the name, these bowls allow you to grab just a "pinch" of your ingredient, making them favorable for cooking since everything you need is right at hand. Instead of relying on plastic or paper bowls, invest into sustainable wooden pinch bowls that you can use for years ahead.

Wood is a renewable, biodegradable material that can be broken down and recycled on its own in nature. Switching to wooden bowls is not only better for the environment, but for your health as well. Plastic kitchenware can leak particles that make their way into your food. Unlike plastic, wood is not treated with industrial chemicals that are harmful to our environment. Add sophistication and dignity to your table by putting dips and seasonings in pinch bowls for your guests to grab.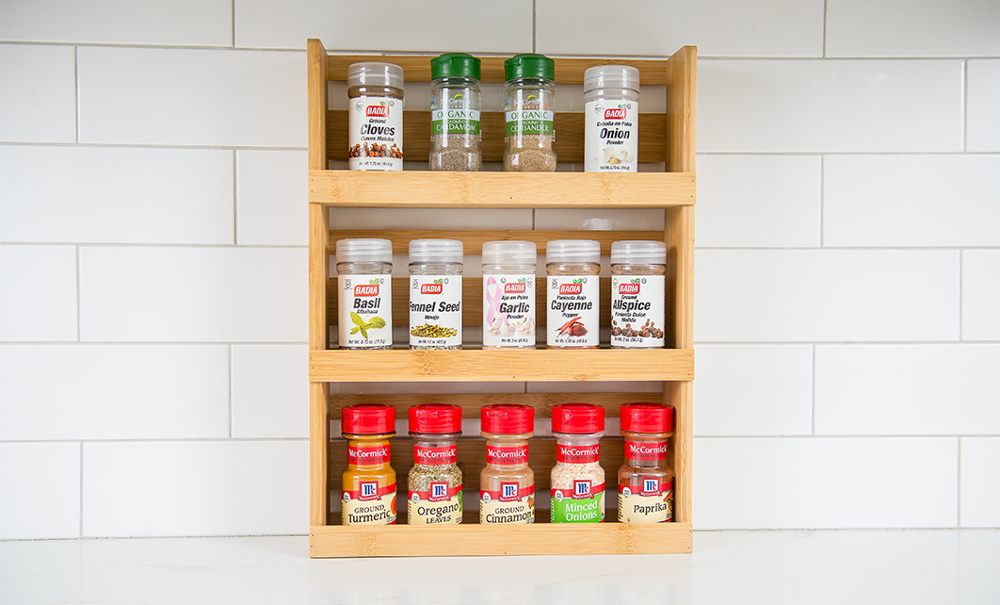 Bring a Touch of Nature Into Your Home
Garlic, onion, oregano, oh my! Like any at-home chef, you probably have more spices in your cupboard than you can count. Consider investing in a spice rack, these can set your mind at ease when cooking allowing you to quickly grab the perfect spice every time. Bring a touch of nature into your home by incorporating a sustainable spice rack made from eco-friendly bamboo.

When compared to traditional plastic or wooden spice shelves, bamboo does not leave as much as an environmental impact during its production. This minimal swap in your kitchen may not feel like it has drastic impact on lowering your carbon footprint, but it will show you care about the products you use around your kitchen and their effects on the environment.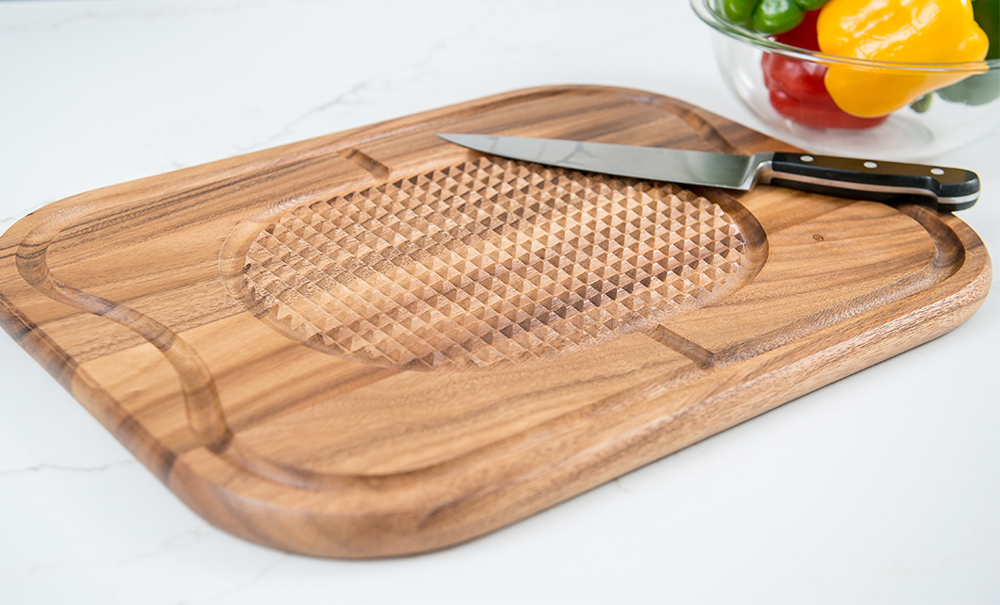 Opt for Ethically Sourced Acacia Wood
Don't give up your beloved wooden cutting board just yet, there are sustainable options that allow you to get the best of both worlds! With more access to sustainable woods, your wooden kitchen products can represent their beauty in your home while also respecting responsible forest management. Contribute towards forest development when you swap your old cutting board for sustainable acacia wood. Acacia wood is native to hot regions like Australia, South Africa, and South America.

This scratch resistant wood cutting board is ethically sourced and easy to maintain, making it a first choice in eco-friendly options for you kitchen. Every piece of acacia wood has unique patterns, giving it a rustic appeal. Acacia is known as a hard wood, meaning it absorbs less water and bacteria than plastic cutting boards. Ditch the plastic for good by choosing a sustainable cutting board that does not rely on fossil fuel for its production.
---
---