A little love for your home
Posted on by Anne Le Gurun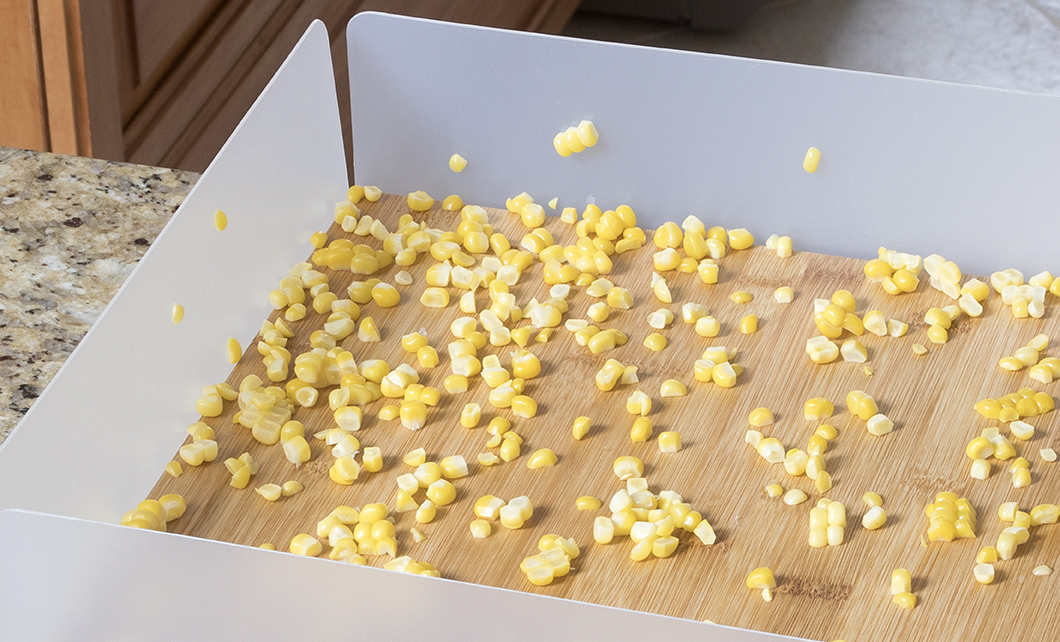 Off the Cob - Off the Floor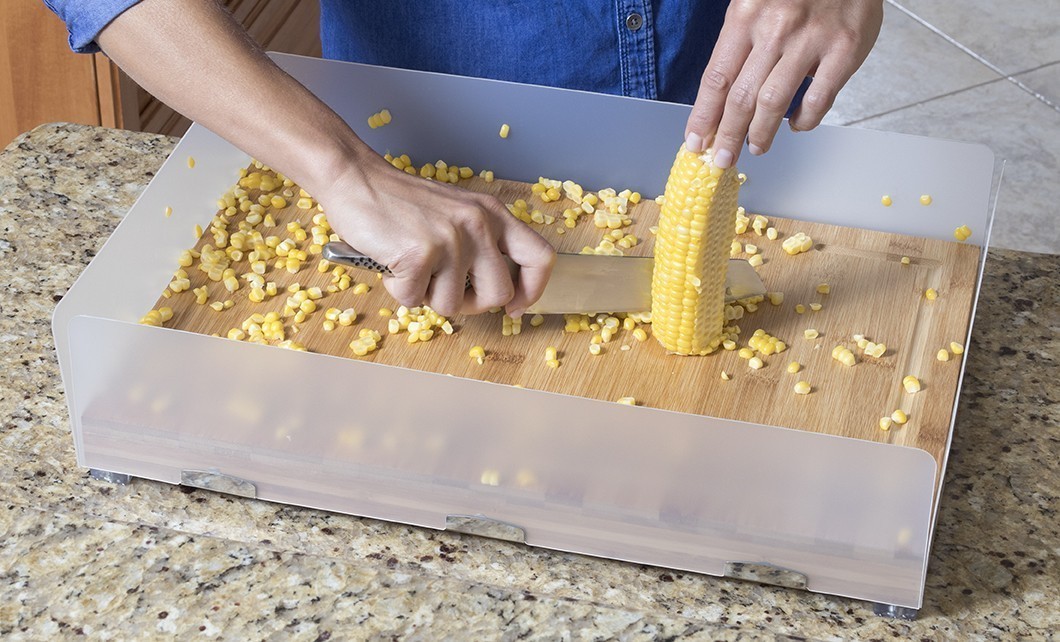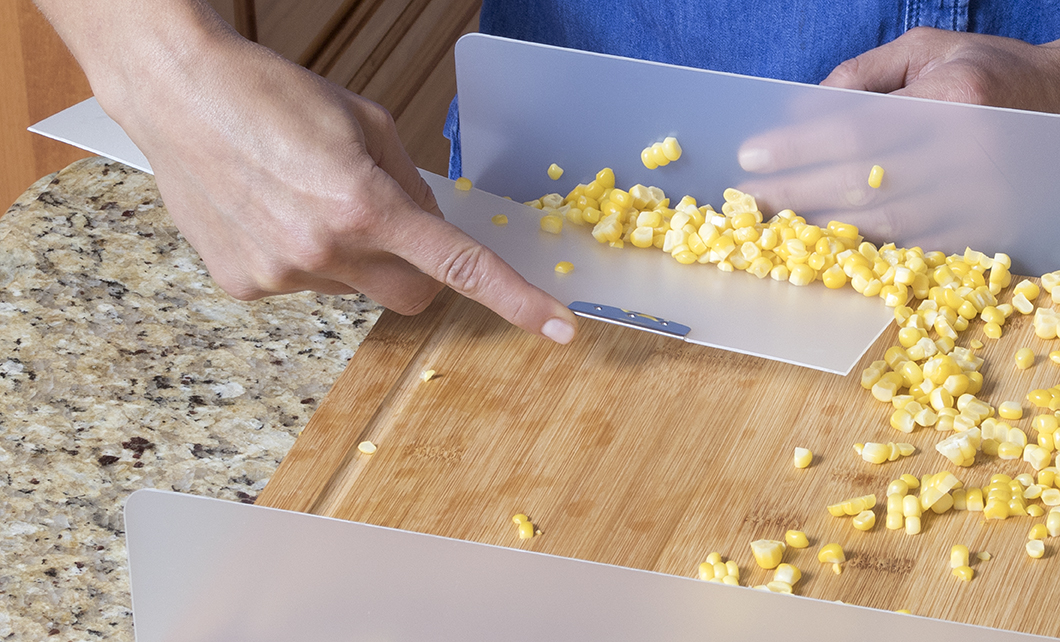 Contain and reduce cleanup:
The edges of the cutting board have a steel strip inlaid along the entire perimeter and the plastic sides have strong magnets embedded along one edge where the magnetic bond is strong enough to contain food, yet can be removed with minimal effort. The edge guard will contain flying kernels while you're chopping the corn, which will reduce and facilitate cleanup! By confining ingredients to the cutting board, the edge guard also acts as a barrier to food, which minimizes food waste.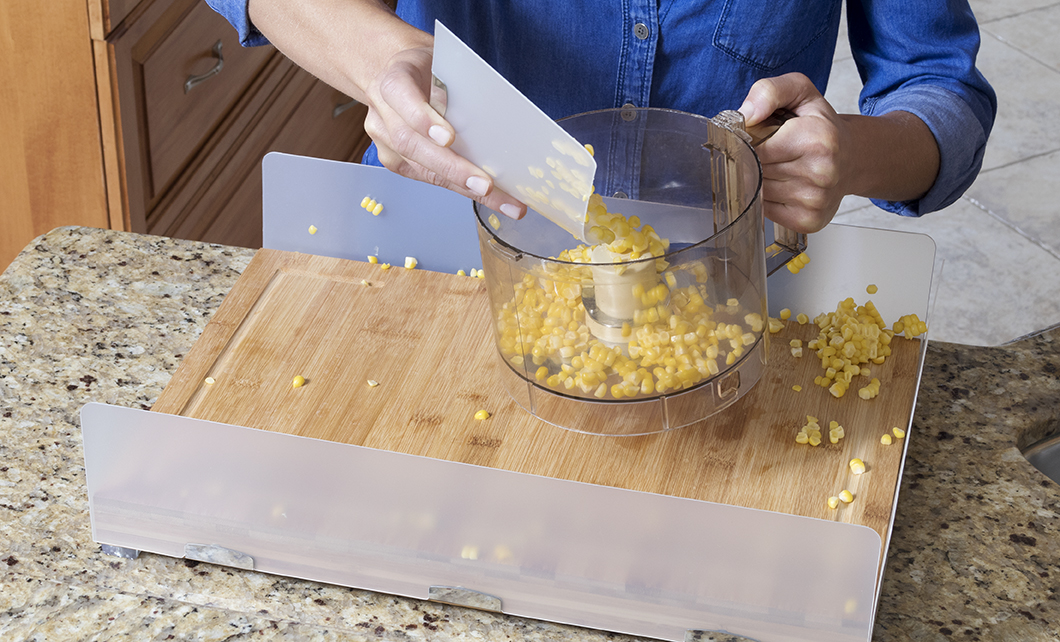 Scoop and transfer:
The acrylic sides can also be used as a scraper to easily scoop and transfer ingredients such as kernels from the bamboo board to your food processor, cookware or serveware.
The Bamboo Edge Guard Cutting Board with 4 Magnetic Acrylic Sides is a must-have cooking accessory for any cook or chef that needs to make the most of his or her cooking space!

---
---